You may have noticed two new additions back when I posted about the living room here and when I shared our guest bed find here.
I've been on the prowl for attractive task lighting (or pharmacy lamps) for a while – I love their vintage feel and the brass or oil rubbed bronze finish that they usually come in. I was secretly holding out for a great thrift store find of a one-of-a-kind buried treasure, but a couple of searches in I turned to the big ole web.
Here are some of my favorites: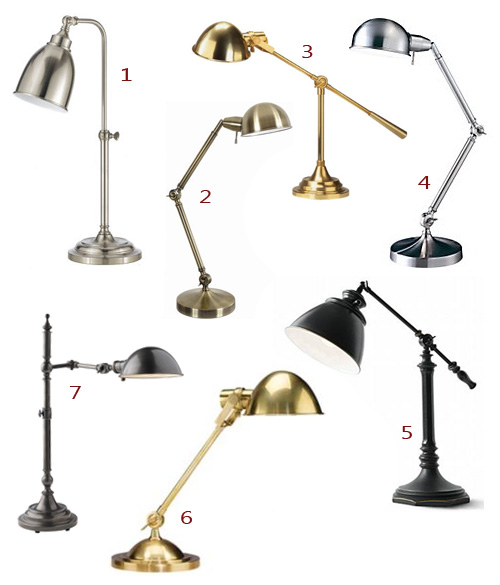 1. CSN Lighting ($74.25) 2. CSN Lighting ($38.40) 3. Ballard Design ($219) 4. Staples ($39.99) 5. JC Penney ($59.99) 6. Lamps Plus ($152.90) 7. Rejuvenation ($194)
And then one day, as with all best buried treasure stories, I stumbled upon a box at the back of Joann's Fabrics that was covered in sale items (and lots of dust!). Turns out, they carry a set of pharmacy lamps and they were marked down 50% off – best part? It was a set. For just over $75 I found a great desk lamp and a new living room light to boot. Alas, they wouldn't accept my 40% off coupon on top of that (did you know there's an app for that? I always forget the paper coupon…) but I was really happy to score two new lights for under $40 a piece.
Here is the table lamp in the office: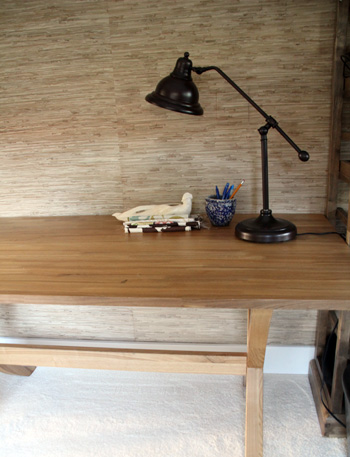 And the floor lamp in the new living room: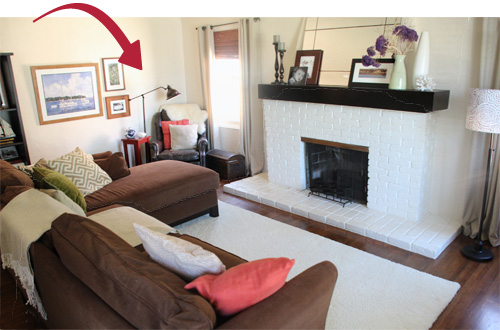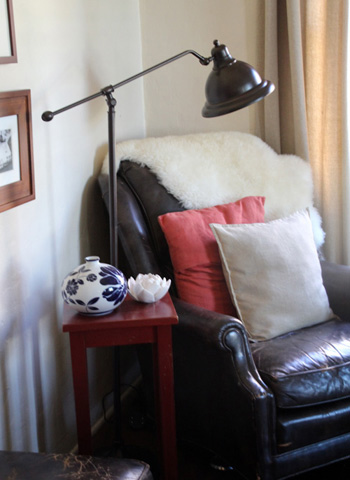 The best finds always happen when you're not looking!
For more Office Makeover posts, check out: wallpapering open shelves, finding the perfect credenza, new trim, dining table-to-desk, a new desk & bookshelves, installing remnant carpeting, grasscloth wallpaper, painting the office nook, finding carpet for the office, chocolate brown wall ideas, plastering progress,  inspiration for a diy desk, back in action!, desking hunting for under $300, bookcases under $300, inspirational rooms, room layout options, demo part 1 & demo part 2.