Yay! WordPress, the computer and internet connection are all playing friendly again. Turns out a plugin through wp was acting up, deactivating it set everything right.
But back to today's post… it was just the other day that I was thinking about the coming of fall… the warm, cable-knit sweaters – the butternut squash and hearty chicken noodle soups that Kevin's sure to 'throw together' – visiting pumpkin patches with friends, and then soon after the best holiday of all, Christmas.
But I'll be the first to admit that I'm hesitant to let summer go. Oh the warm days! The beach trips (did I get in as many as I should have?) and the sundresses that will have to be stored away. And so, here's to throwing a Summer-Meets-Fall party that marries the best of two great seasons.
The inspiration? Why this absolutely amazing soiree by Melanie Duerkopp and Stephanie Godfrey featured over at Hostess with the Mostess.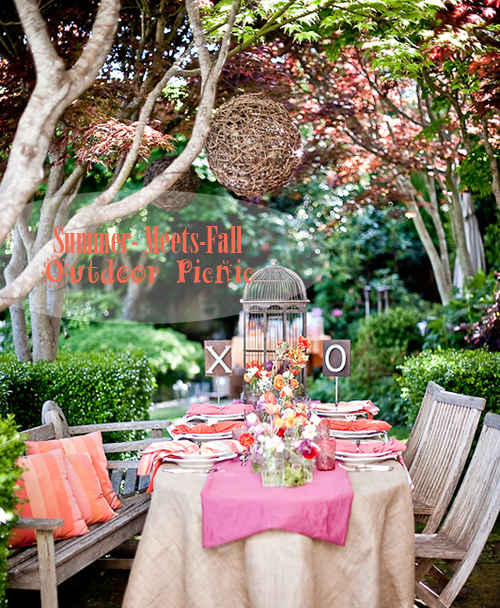 What this party does soooo right is the melding of bright summer pastels with the rich jewel tones of fall.
Love the burlap table cloth and LOVE the wooden 'nests' hanging in the trees. Looks a bit like the lanterns that I featured in my own bohemian picnic for San Diego Magazine (check it out here).
A closer look at the details: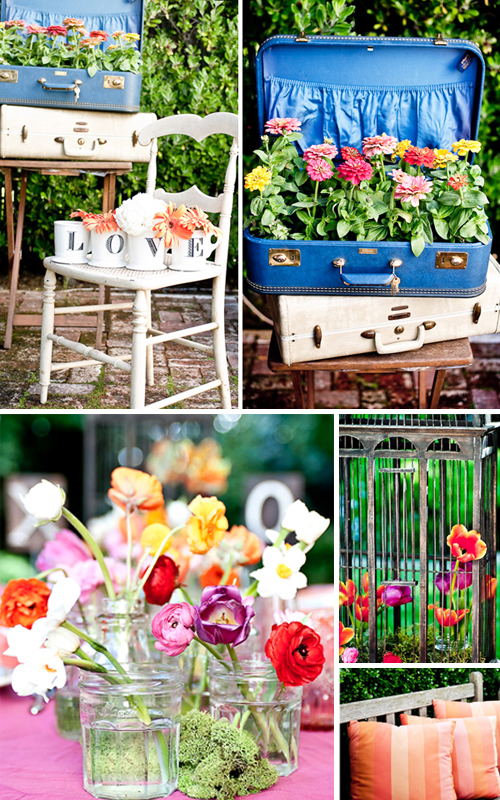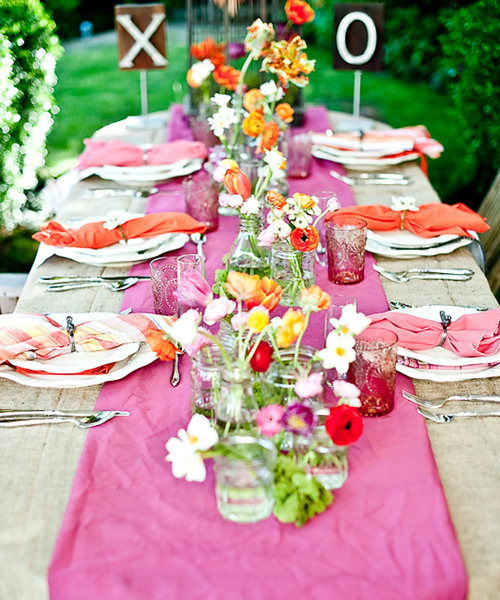 Mmm! Delicious. Great job, ladies!