We've all seen so many great examples of fabric bulletin boards, but here's a roundup that I'm inspired by for the new office. Bulletin boards so practical! And they can be so pretty. I'm building two panels that will lay vertically up against the wall behind the desk – and they're almost ready for their reveal.
Here are more great examples to fit just about every style: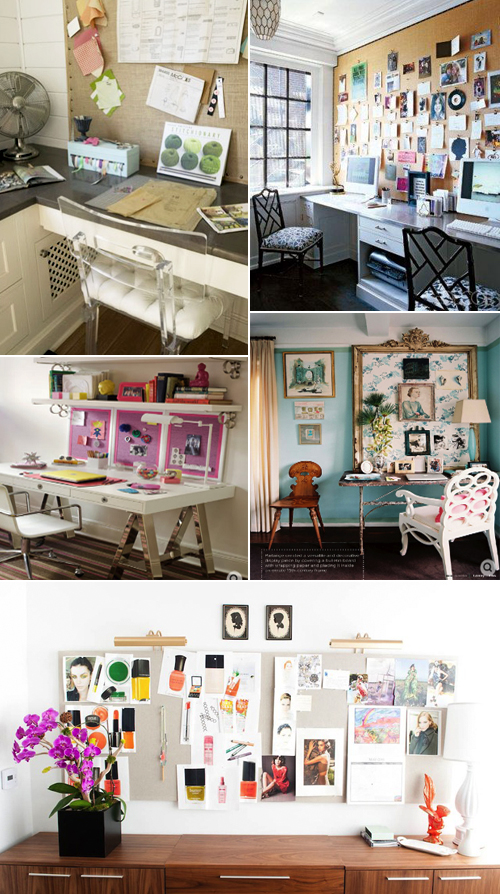 How awesome is that gold framed bulletin board? It was likely an old mirror that they converted. I had an old dresser mirror that I turned into a map board, mirrors make great bulletin board frames.
A fabric lined bulletin board could be as simple as a classic burlap or tweed – or as ornate as a toile or suzani! Try lining a simpler bulletin board in nailhead trim or ribbon.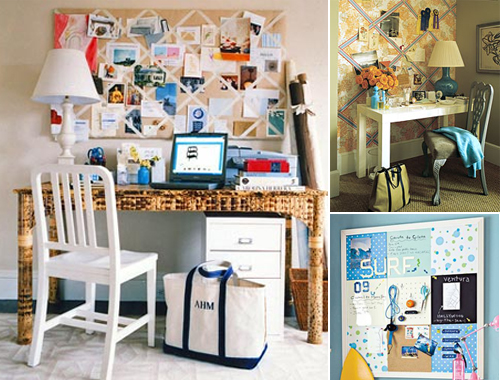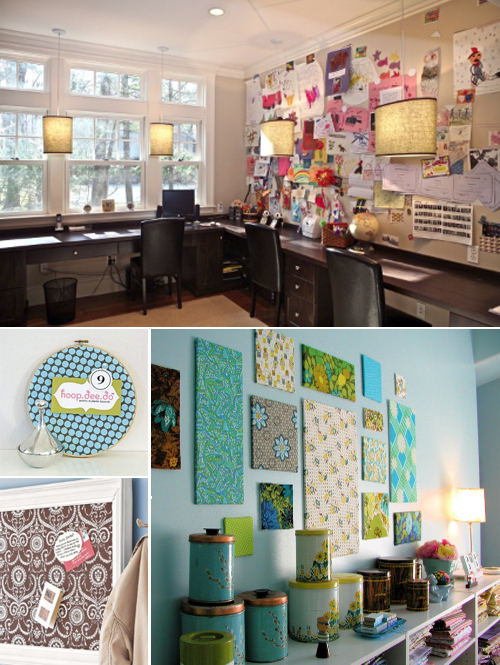 That little needlepoint ring is an interesting take on a fabric board (I'm assuming you'd cut your cork to fit the ring?) and here's a tutorial for unframed fabric panels (like the lower bottom right).
Now back to work on mine!
Sources: DecorPad, Martha Stewart, Pottery Barn, Bella Dia, Houzz, and Houzz again.