Valentine's Day is just around the corner! While searching recently for some inspiration for that special someone in my life (because in the past I've always been a tad late on putting something thoughtful together for this holiday – always), I actually came across quite a few ideas that I loved for the ladies. These gifts remind me of the types of presents I might make for a friend or Mom or Grandma just to say I Love You. Taking inspiration from Mrs. Stewart, I pulled together a few of my favorite themed gifts from her gallery (the one inspiration photo in each collage) and added a few of the resources needed for making that special something for that special someone.
Feel free to forward to your boyfriend/husband/significant other.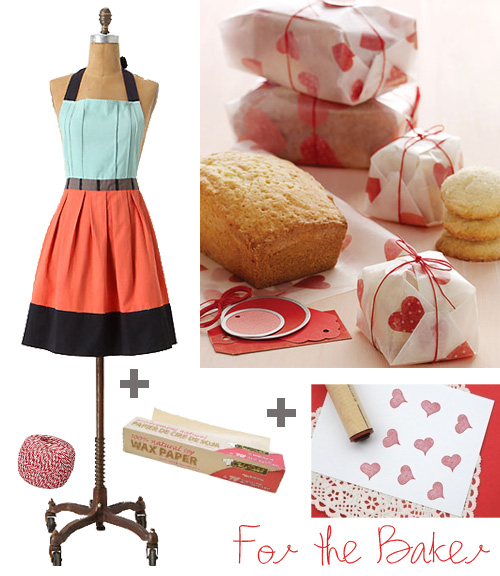 Stamp parchment or wax paper with a small heart shaped stamp to create your own unique wrapping paper. Tie up a bundle of your favorite homemade lemon cookies or a loaf of zucchini bread with baker's twine and deliver to your loved one. Feeling like going above and beyond? This apron from Anthroplogie is the perfect addition for another lover of baking.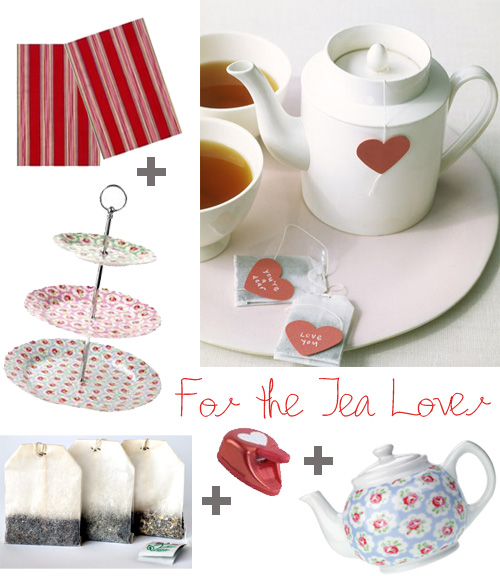 A tea lover will be over the top surprised to receive a custom tea set complete with small heart shaped tea labels for each tea bag. To recreate, invest in a paper cutter like this one, a few sheets of red construction paper and a box of your favorite tea. Cut out small hearts and share a message on each in a white colored pencil, then affix to the tea bag string with a dot of glue. Feel like going above and beyond? Include this beautiful tea pot, these striped tea towels or this adorable cake stand.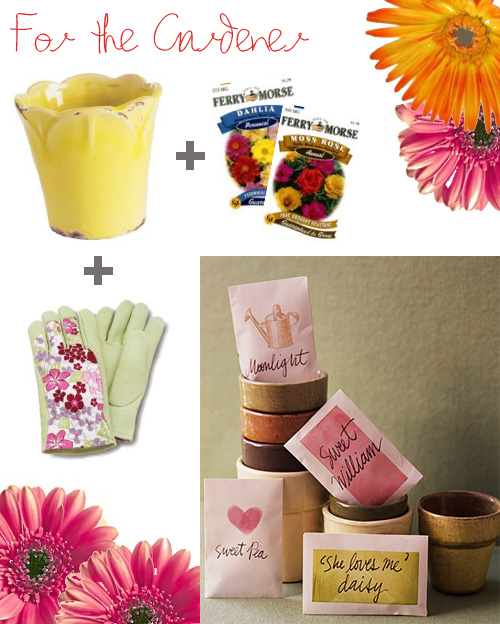 Friends with a green thumb will find custom seed packets especially endearing. Create small envelopes yourself with construction paper and add seeds from pre-purchased bags or affix custom labels to each little seed packet. Add your new seed packets to a beautiful and brightly colored pot and deliver. These gardening gloves add a little something extra.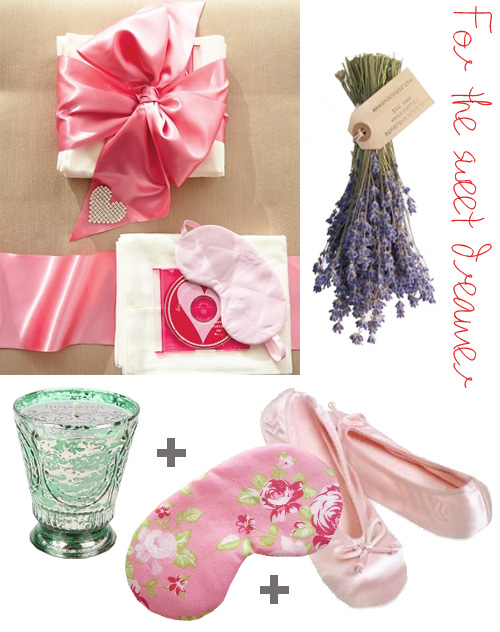 Create a special dream-themed gift for your Valentine by packaging up a luxurious candle with the softest slippers (I own these in black and love them for chilly wood floors around the house). Go above and beyond by including a handmade sleep mask (found this beautiful floral version on Etsy).
Four Valentine's Day ideas that are customized, special and unique, because there is nothing like opening up a gift that was created just for you. Plus, themed gifts can be really fun to pull together as the giver – the possibilities are endless once you get the creative juices flowing!