Hope you had a lovely weekend! I'm traveling back to San Diego from a business trip in the Bay Area (of California) followed by a wedding in Iowa, so I'm going to leave you today with a very cool DIY project I spotted over at Little Green Notebook.
When garage saling or thrifting, I'm always on the lookout for little figurines and bowls and tschotchkis for my bookshelves. My favorite finds tend to be old brass animals or white curvy ceramic vases because they look awesome as bookcase and shelf fillers (helping to break up the shapes of bound books and square bins).
Now this idea takes it all to the next level and is quite clever.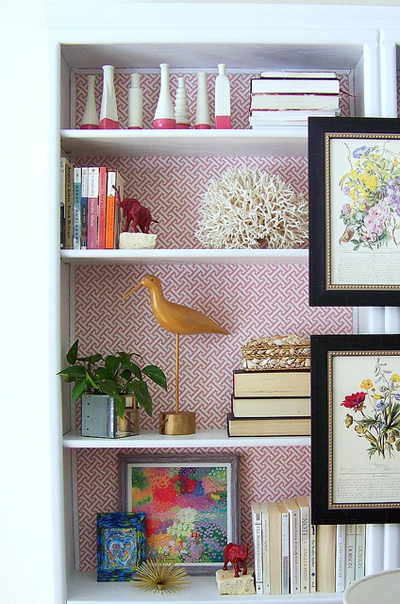 Hi Sugarplum! turned plastic toys, and crazy thrift store finds into bright and bold figurines with a little Rustolium spray. I've seen this idea before but I really dig how Cassie styled her finished pieces!
Mount your figurines on flat stones for a more polished look.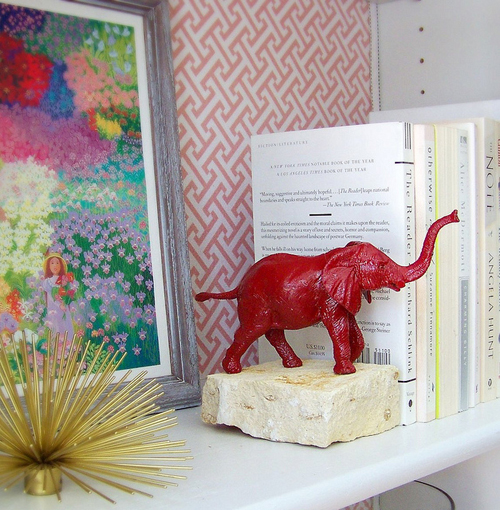 And for that favorite brass sheen, try metallic gold: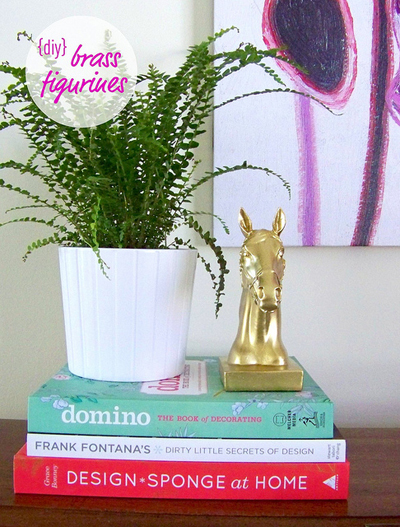 I tend to stick to neutrals like a bright white or a weathered grey – but after this inspiration I might try out a crimson red, kelly green or sunshine yellow soon! Cant wait to give it a go.