I'm so excited to share today's giveaway! I first discovered Anna of Ethos Design on Young House Love a while back – and I've been a follower of her blog ever since.
Anna is a talented interior designer from North Queensland, Australia, and Ethos Design is her brainchild for virtually helping homeowners all over the world with their design aesthetics, room layouts and furniture/accessory choices (also known as e-decorating). Today's giveaway features a Room Refresh Design Kit (full of wonderfully helpful customized ideas for updating any room of your choosing) valued at $249.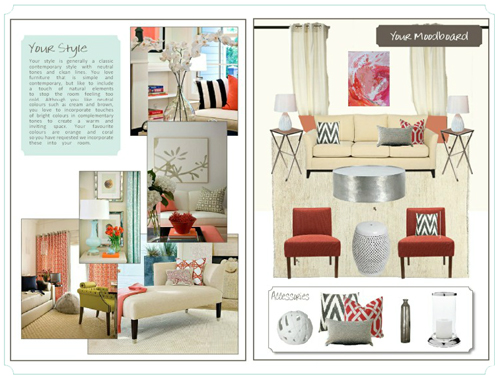 In the company's own words: Ethos Design is an interior design company specializing in interior design for real people and real homes. We offer 'Design Kits', an online interior design service which gives you all the inspiration, instructions and shopping lists you need to create your dream home.
This is an interior design firm for those who want a beautiful home, but don't think they should have to pay designer prices for it. It's for those people that already have some great pieces and just need a hand putting it all together. And it's for those people that want to have fun with interior design and create a real home that suits their lifestyle.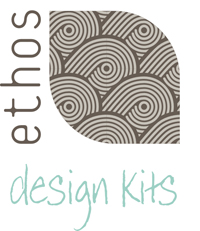 When Anna reached out to me about hosting a giveaway as well as offering refresh suggestions for a room of in my home, I was happy to virtually hand over the reigns for a space that has been slow to evolve – the office and guestroom! – and was excited to see what her ideas were. When she shared my finished Design Kit, I couldn't wait to pass on the same offer as giveaway here.
Here's a sneak peek at our office/guestroom Design Kit, but you can check the entire magazine-style kit out here:
The process begins with a questionnaire that first establishes the space, inspiration, favorite designers, color palettes and so on. (It's a very insightful way to approach a room and I knew Anna and I were on the same page when many of her inspirational images for the space were images that I had also pinned to my Pinterest board – I was loving where she was going with the design.)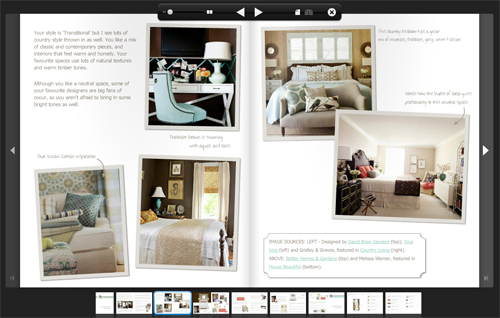 Anna used the questionnaire, photos from the blog and measurements that I sent her way to develop a thorough plan for how she saw the office and guestroom evolving.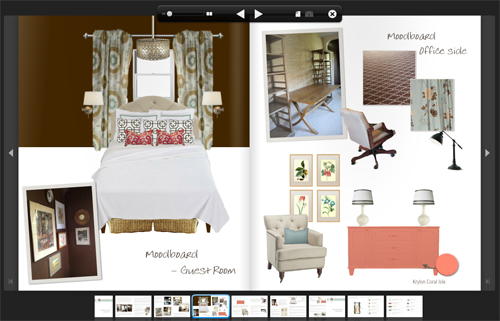 She made helpful suggestions on changing up pieces of the room layout (read through the full kit to see thoughts on switching out the current nightstand for sconces and a homemade behind-the-bedframe version), color palette (note that bright pop of coral!) and on what fabrics, artwork and furniture pieces she thought would look best added to the room. I have my own finished idea in mind, so I loved getting a second opinion and I am definitely incorporating many of these ideas!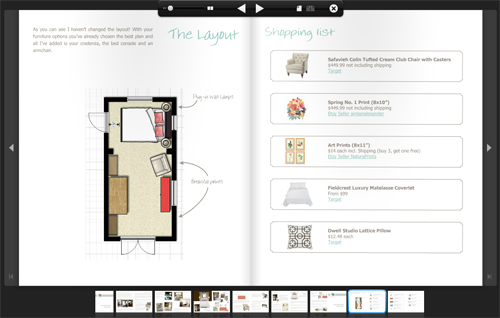 Finally, the design kit includes a full shopping list that meets your budgetary needs making the design super easy to execute for the homeowner (or as a great list of guidelines on what to look out for).
What a fun process! This is a great giveaway regardless of your own decorating experience or how finished/work-in-progress your home might be. Read more about Ethos Design here.
******************************************************************************************

Giveaway: A virtual room Refresh Design Kit (see all of the Ethos Design packages here) for any room of your choosing. This kit is valued at $249 and is open to any reader, anywhere in the world (yep – it's all done virtually!).
To Enter: Leave a comment here with the room in your home that you're ready to refresh! What's bugging you about it?

For Additional Entries: Become a Facebook fan of Ethos Design and/or Pepper Design Blog. Follow Ethos Design or PDB on Twitter, or follow the Ethos Design blog. Be sure to leave a separate comment for each additional entry.
Giveaway ends Friday, May 4 at midnight PST, winner will be chosen randomly and announced the following Monday. Good luck!
*****************************************************************************************