My apologies to everyone who has had a hard time getting through these last couple of days! Our server seems to be acting up but things should get back to normal very soon.
In exciting news, our kitchen makeover recently appeared as a Reader Redesign on Young House Love! The swing in traffic has caused a minor overload on the back end but we're working to straighten everything out. It's the best sort of problem to have!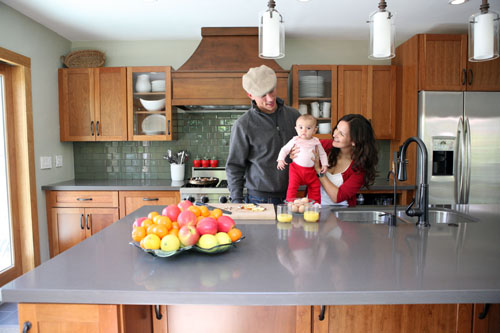 If you're joining us from YHL, welcome! A nice little introduction to this blog and more on our family can be found here, and it's easy to get caught up on all of our home renovating projects here. (Here's an even quicker guide to all posts related to: den to kitchen, three closets to a new bathroom, Liv's nursery, building an office/guestroom, our living room, our master bedroom, curb appeal).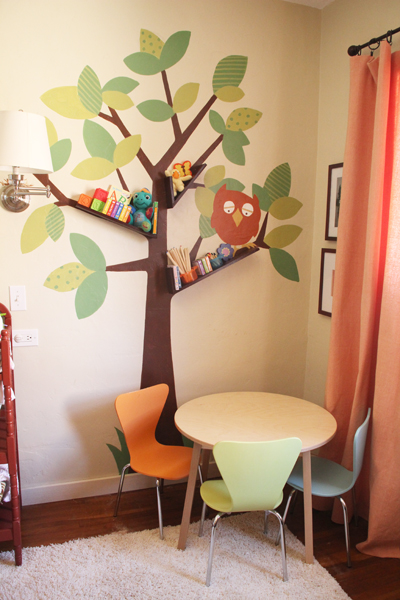 This site is a little journal chronicling the renovation our 1930s home… we're demoing, drywalling, decorating and creating a lot of dust! PDB is a creative outlet for me as well, and I love to share all sorts of beauty and general crafti-ness over here – on any given day you might find inspiration in the form of favorite entertaining ideas + crafty projects + wardrobe finds + family anecdotes thrown into the mix just for fun. (you can find most of these categorized over in the left sidebar in the form of big pink buttons, too.)
Sidebar buttons on the right will allow you to search the Project Gallery (projects posted here and uploaded by readers) and last but not least a series of interviews I've held with favorite bloggers (YHL is right here!).
Thanks for stopping by!