Yesterday I posted on my curtain dilemma. Six great designs but how to decide which one? Or are any of these right for this space? These are the questions that keep me up at night.;) (But hey, that's far preferred to the usual spreadsheets or parenting quips, so I say bring on the design conundrums).
I couldn't help but throw together a rough photoshop version for each – sometimes a visual is all you need to get the brain juices brewin'. Here's the space as is right now (boo for capturing the seam of the pendant shade, now in every. photo.):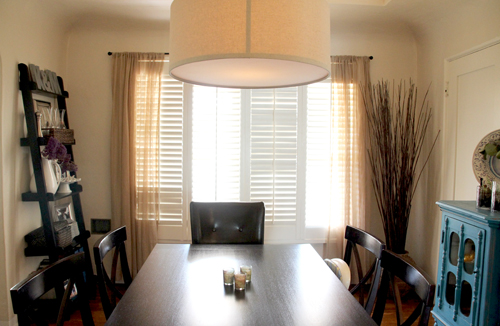 Here's that lovely Tilbury in Lapis that I'm sure I'd be 100% head over heals for if I didn't have some sort of suzani/ikat print for curtains in the guestroom and in our bedroom: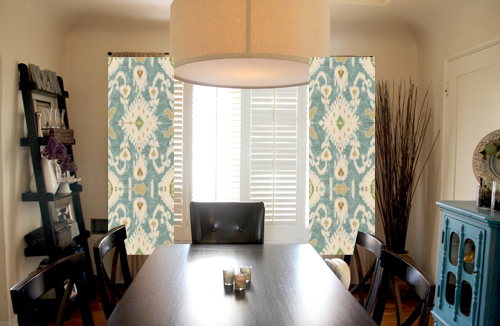 I've always loved this Thomas Paul print, but when it was featured as curtains (hadn't though of that!) in May's BHG issue, I fell for Perch all over again. Bah, beautiful!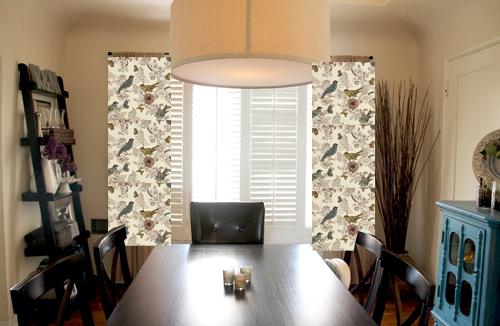 Here's a modern print that I really dig. I love that the pattern immediately updates the space but that the colors still play nicely with the slightly muted palette we've got going on in the dining room. The catch? I'd have to make the curtains out of an Orla Kiely duvet cover!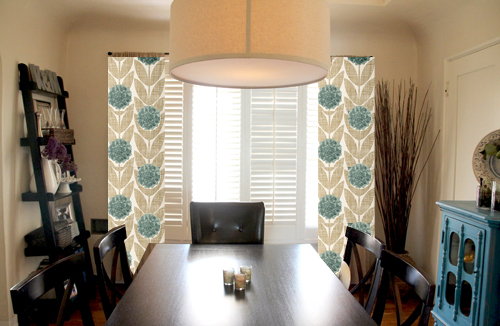 Cannot go wrong with a classic suzani like this Ubud by Iman Home Fabrics. I'm leaning least towards this one at the moment, I think the weight of the fabric might drown out too much natural light from the space.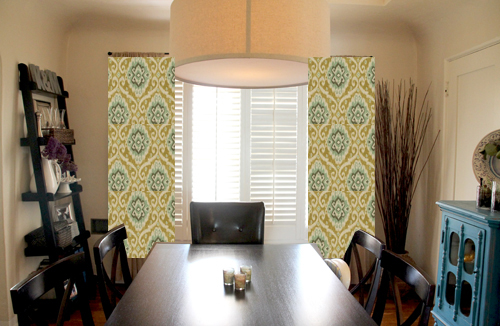 Such a fun print! Is that bright yellow too much of a pop or just right? Dahlia by Thomas Paul: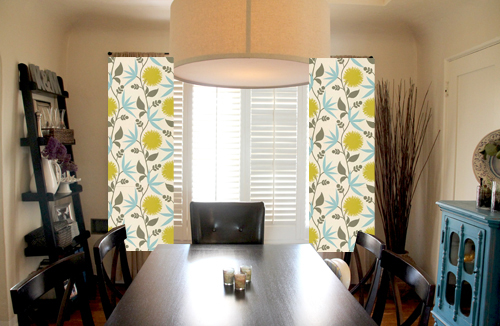 One more Thomas Paul print that I love. Botany features an illustrated pattern similar to the Perch above but with just florals. The nice white background is soft and perty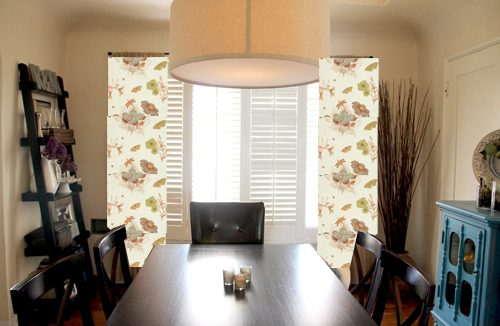 Can you guess which one I'm leaning towards? Do you have a favorite? The right fabric might not be any of the above *sigh*, but then again maybe I'll just have to sleep on it…
Read the full dining room story by starting here: curtain call part 1, newly styled bookshelves, a buffet-over, upgrading the lighting, the before.