Last week I added the new Orla Kiely curtains to the dining room and I immediately loved how the vibrant pop of blue worked with the vintage buffet! But with the new matching color scheme, the room also felt like it was lacking a dose of contrasting color to really mix things up. So the wheels began turning for updating our current ottoman-turned-dining bench…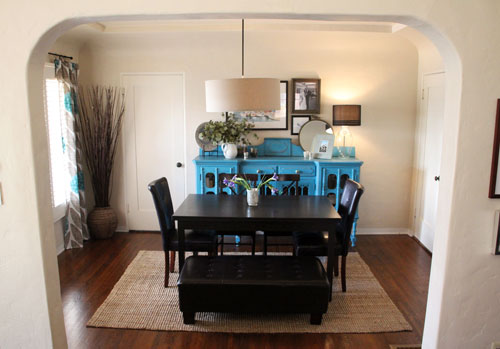 Right off the bat I'm thinking that a new set of taller legs and a covering in a soft velvet would make this guy work for the space. The tufted ottoman is a Craigslist find (surprise!) but he's been with us for a while and has slowly begun to wear and tear (literally) and up until recently has been on the replace or let go list.
But perhaps he can be remade into something awesome. Here are a few badly photoshopped ideas of what colors might work well with that bold blue (and a few random lumbar pillows that might coordinate well for the end chairs):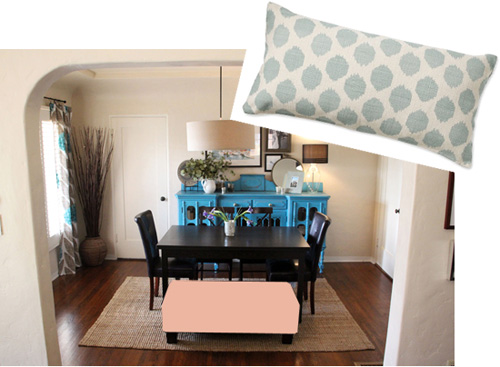 A soft pink to lighten things up? I found the softest pink velvet for $10/yard at our discount fabric shop. (pillow)
Or how about mint green? A favorite summer accent of mine! (pillow)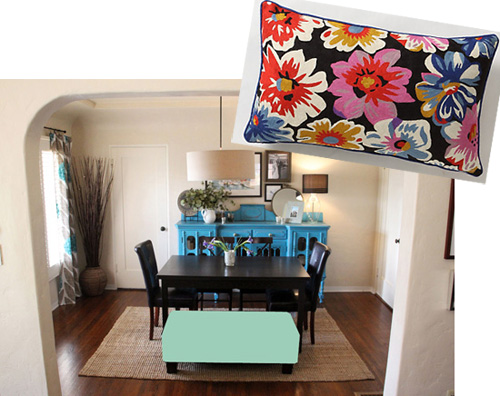 Or perhaps something a little more limey would look best… (pillow)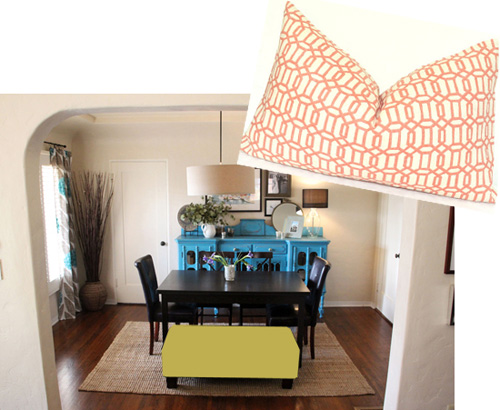 Burnt orange?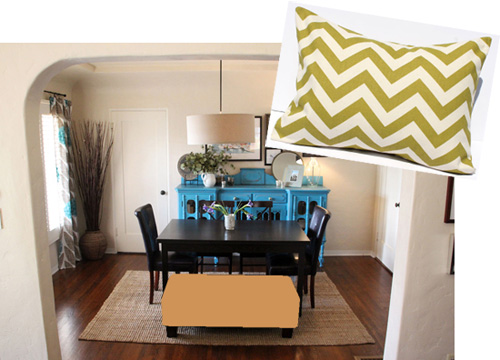 Or how about plum to cool down that bright blue? (pillow)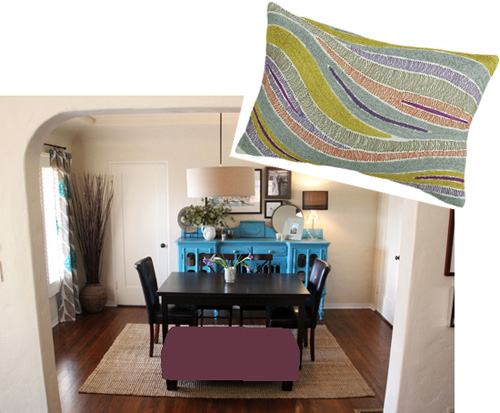 I'm not quite sold on any of the pillow pairings but you can see where I'm hoping to go with a little color in this space, and if pricing out velvet and new legs ends up being pricier than a new upgrade, here are a few benches that I have my eye on: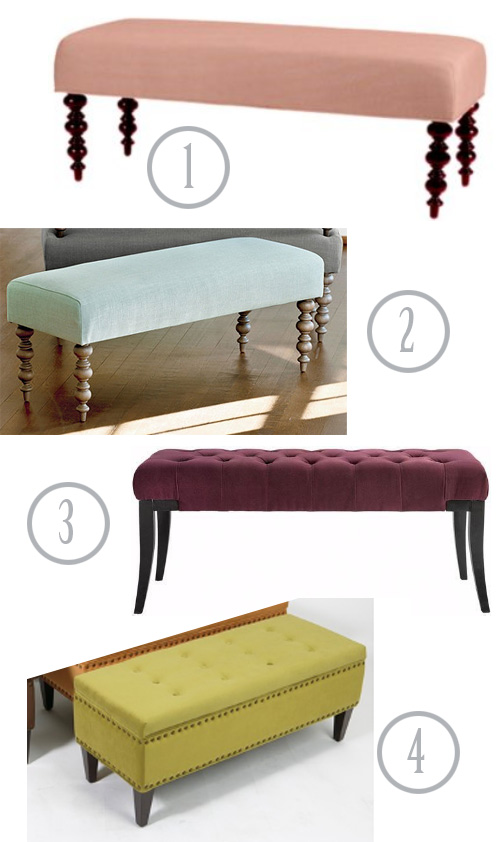 Oh I love that minty Ballard bench with the curved legs!
Read the full dining room story by starting here: choosing a rug, curtain call part 3, curtain call part 2, curtain call part 1, newly styled bookshelves, a buffet-over, upgrading the lighting, the before.