I thought I'd share a few pics from our surprise anniversary trip to San Francisco last weekend. We celebrated our 5th anniversary on Saturday the 23rd and on Sunday headed up to the Bay Area for a quick day and night to explore the city.
We were actually up in the Northern California area to celebrate a wedding with friends of ours, so location and babysitter proximity (my parents are in the area) were both in our favor. Here we are on our actual anniversary at the wedding: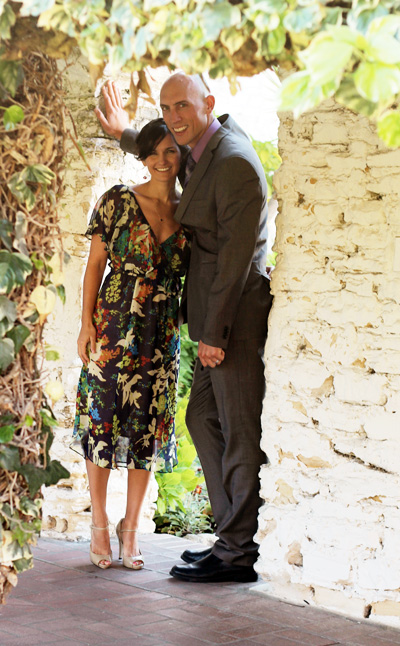 The day after the wedding we packed our overnight bags and whisked ourselves away to San Francisco (about an hour and a half north of where my family lives in Santa Cruz). I can't remember the last time we explored, shopped and went out to dinner without a toddler in tow!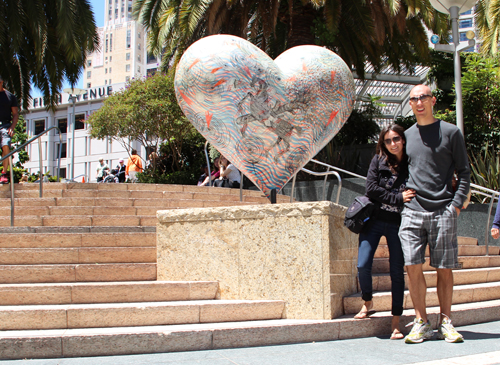 Growing up so close to SF I've been to the city many, many times, but we decided to revisit all of the fun sites as official tourists, even booking tickets on a double decker bus on Monday morning.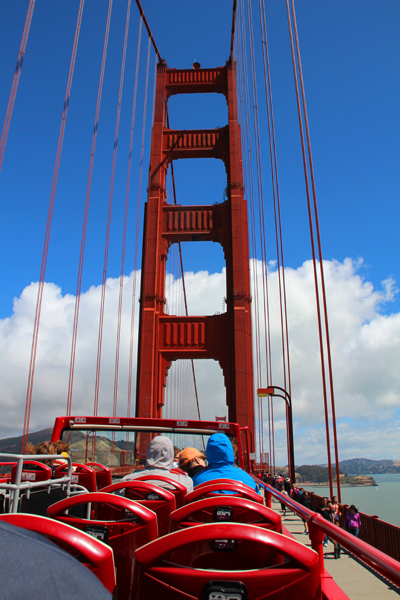 We had so much fun visiting near every tourist-y spot in the city.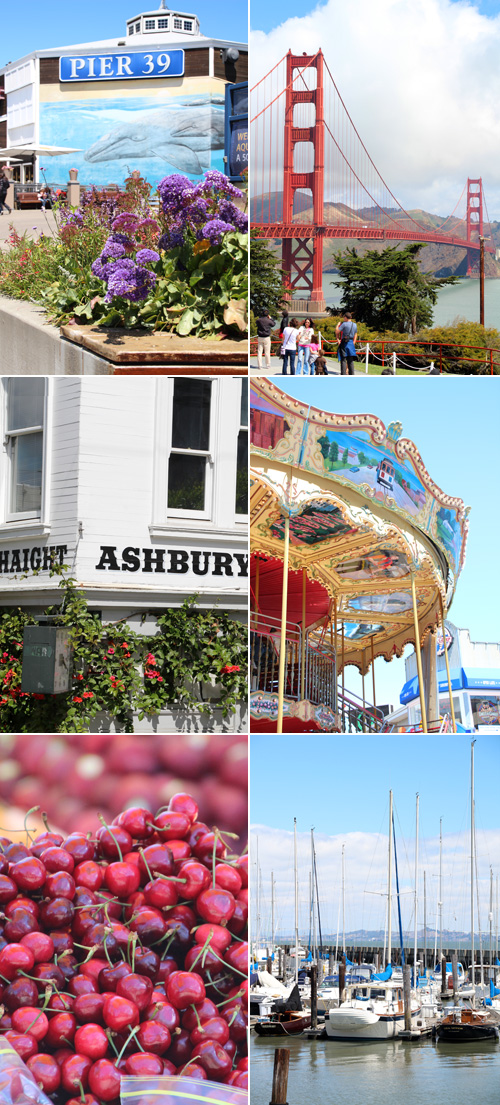 Favorites of ours (and must-sees if you come up to visit San Francisco) include: Fisherman's Wharf, Pier 39, Ghiradelli Square, Haight & Ashbury, Golden Gate Park, the Golden Gate Bridge, Union Square, Chinatown, North Beach (and little Italy), a ride on a cable car (don't wait in line, instead have your cash ready and hop on as it stops at an intersection) and Alcatraz (must book several weeks before your visit).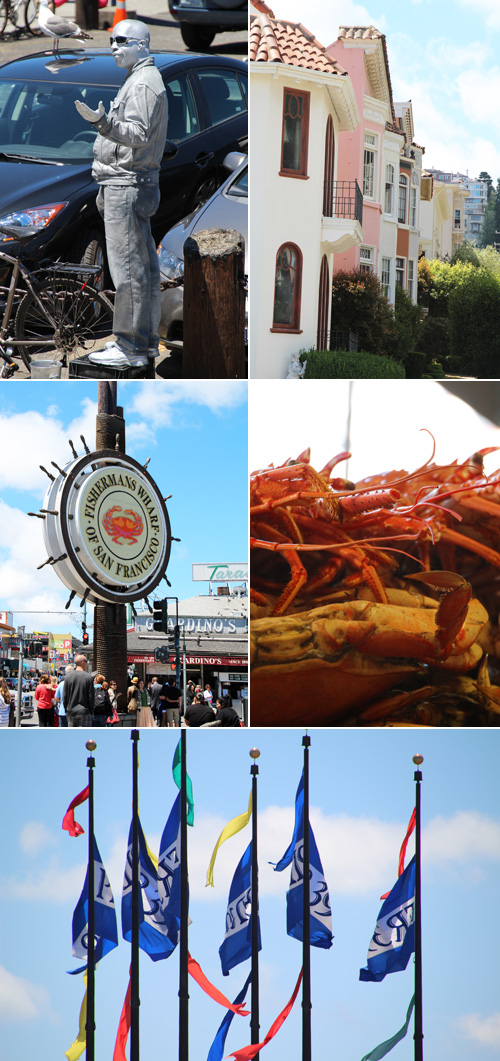 I love to visit the city just for the beauty of walking it. If you can get beyond the crazy tourist gimmicks (which can be equally fun – like one of my favorite guys in head to toe silver up above – or the bushman!) you'll notice every detail that makes this city special.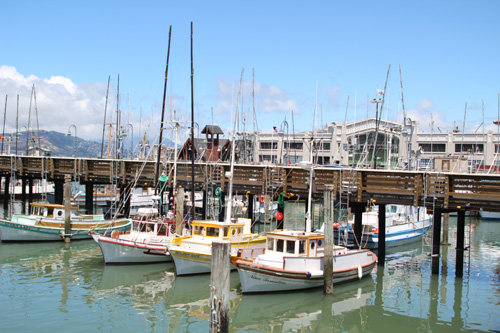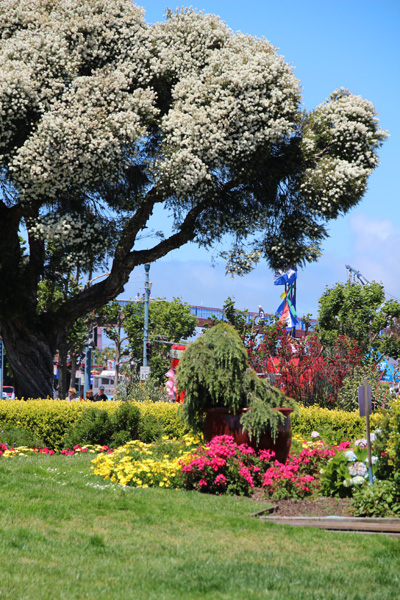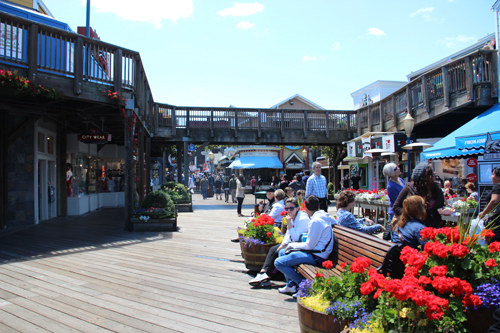 I also highly recommend a fresh bowl of clam chowder right on the water – sourdough bread bowl is a must!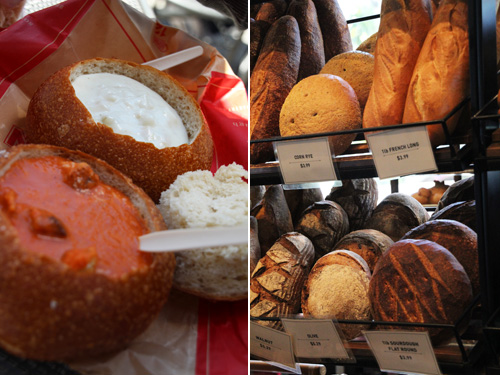 We enjoyed a delicious meal in the Financial District at Prospect (great recommendation from a friend), followed by a yummy hot fudge sundae at Ghirardelli.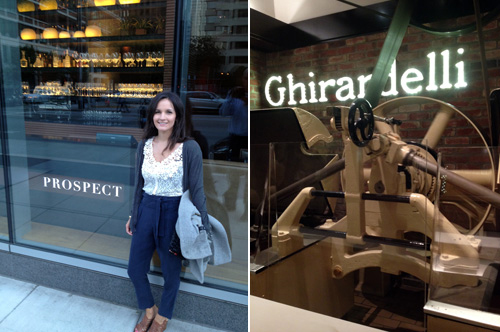 One last image from the weekend, does this not remind you of Full House? Ah memories.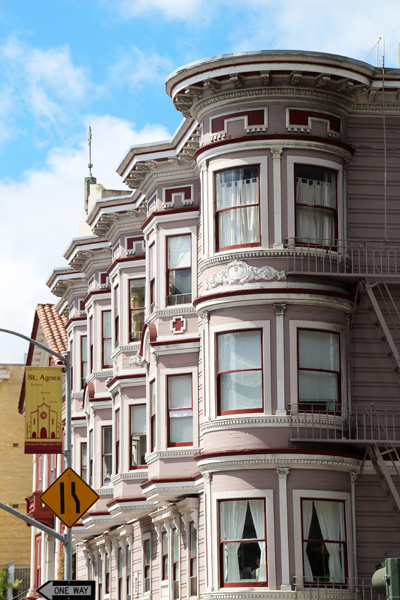 Such a great getaway! and so happy to have been married to my mister for five years.