I have an ever so subtle update to share today from the nursery…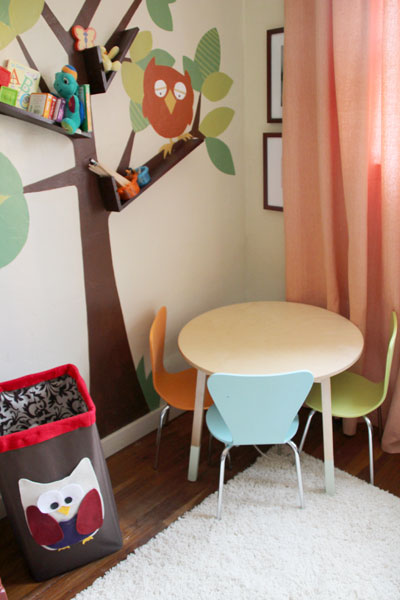 Notice anything new? Okay, I gave a little hint in the post title but I 'dipped' Liv's little table legs in a bright green paint as just a small added detail.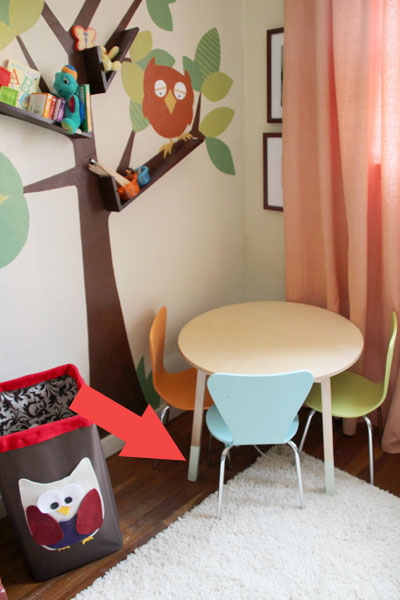 The idea stems a bit from this project but on a smaller scale, and I think it would be a fun addition for so many projects in the house, from dining room chairs to kitchen bar stools to house plant pots. An ever so subtle 'dip' of color.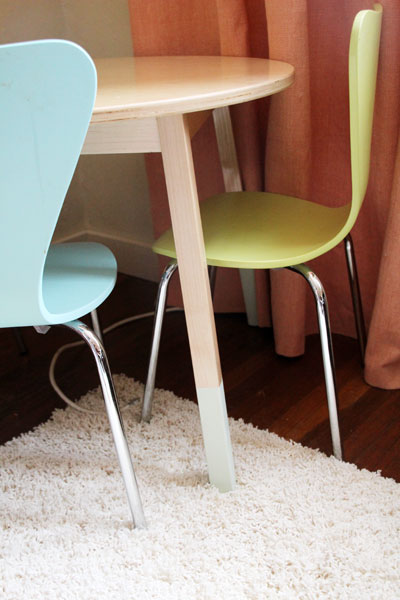 Hard to even see the contrast in these photos but the green is soft and subtle and really makes a nice difference to the birch table.
To accomplish, I simply flipped the table upside down, used painter's tape to help form my 'dipped' lines, and then painted away. Took me maybe 10 minutes with a sponge brush (which I really like to use on already painted/stained furniture to prevent brush marks), and then I repeated the process three times for a thick, seamless look (just like spray paint I prefer to add one layer of coat of paint – even if brush marks are visible – let dry and repeat until smooth).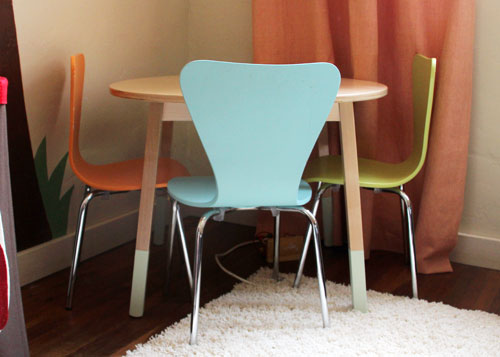 Sometimes it's all in the details! Have a lovely start to your week!
More Project Nursery posts found right here.