And we're back! Something buggy was going on with WP that wouldn't allow me to post yesterday, but she's up and running again :-).
Time for another catch-up on our curb appeal project for this summer. Our home painting process is moving along slowwwlllyyy… but there is one project around the house that is gaining quite a bit of momentum and that's the makeover of our side yard (home of a future deck + outdoor dining area! I'm picturing a big farm house table, mismatched flea market chairs and beautiful Moroccan lanterns…).
Before the deck can be built, the brush must be cleared and a block wall is on our to-do list to separate our yard from the neighbors (and to provide a little privacy for above said awesome dining space).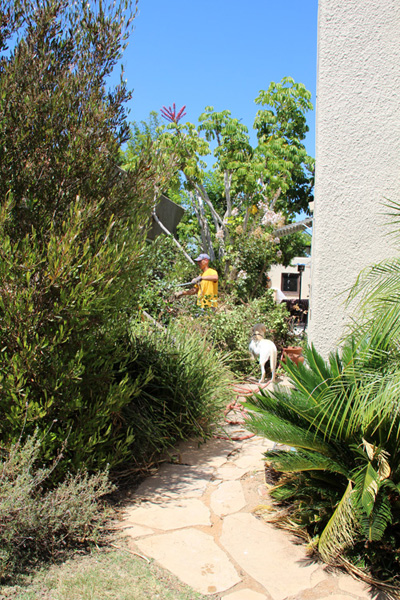 There's our little side yard from the front of the house, and from the back: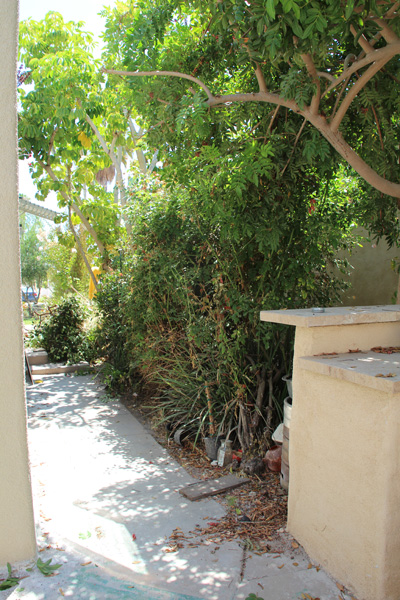 But don't let that narrow corridor fool you! It's actually a pretty decent sized space over there.
It's also quite the jungle…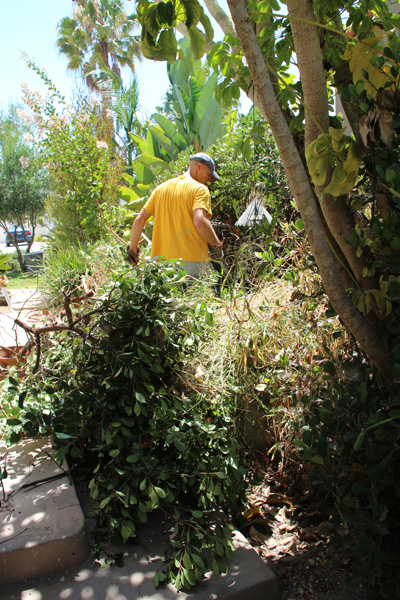 One. serious. jungle.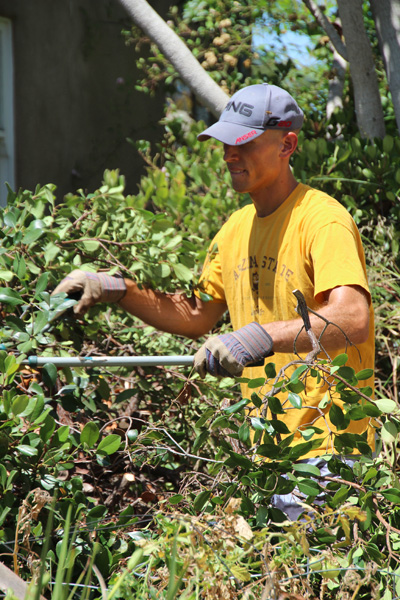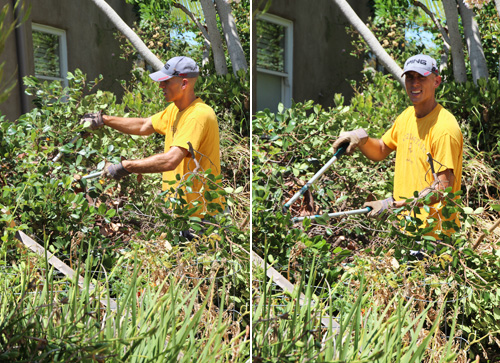 I wasn't sure he'd find his way out, but after hours of pruning and snipping he did – thank goodness.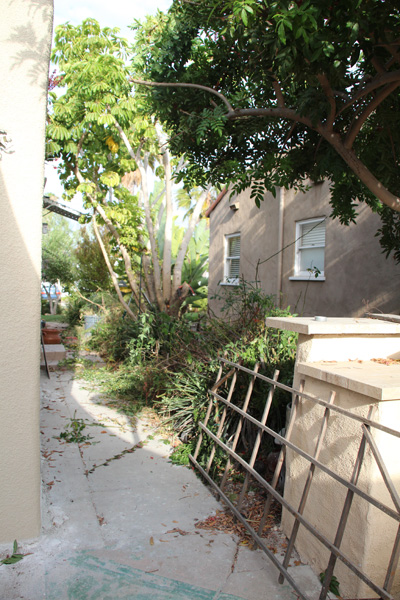 Dang, look at all of that available room! Now I can begin to picture that great outdoor dining area with plenty of fun lighting hanging from above.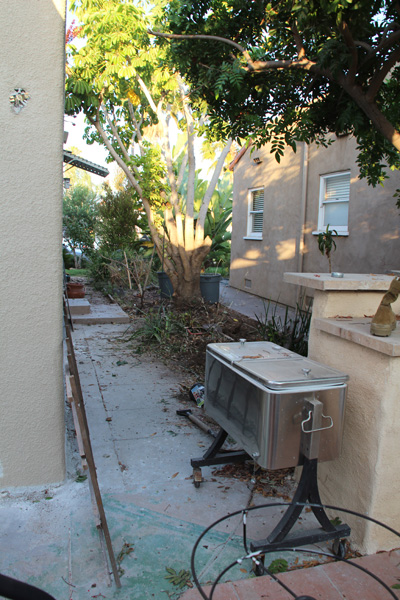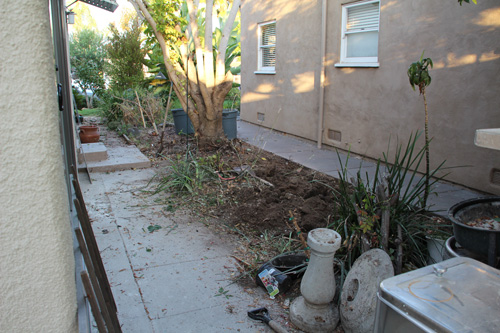 Next up, a wall! and then a deck! and then finally relaxing and fun dinners outside in this beautiful San Diego weather. I'll keep you posted on the progress.
More outdoor projects can be found right here.