A quick update for the dining room to share today. I was perusing Ikea for a few new frames (gotta love Ikea frames) and passed by their art aisle when two illustrations caught my eye.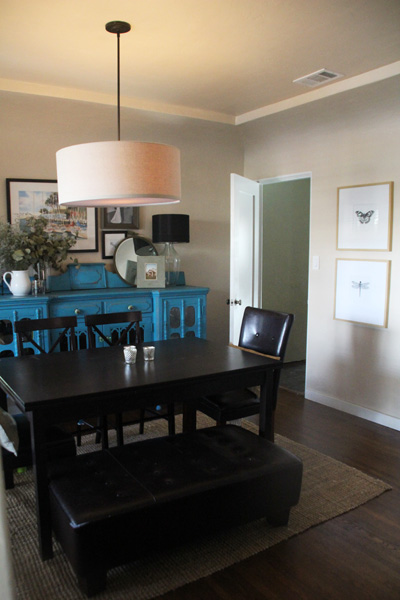 Such a sweet Ikea surprise! Pretty, organic, nature-inspired art at a great price for a wall I've been really struggling with… Ikea, you made my day.
Now, I'll be the first to admit that usually an Ikea staple can be spotted a mile away. RIBBA frames? LACK tables? MASKROS light fixtures? EXPEDIT bookshelves? Good, bad or otherwise this little BILD FJALLSTA (I don't see that name gaining popularity any time soon) find was totally unexpected! And not very Ikea at all!
I'm a bit of a frame hoarder and I have a special thing for flat, thin frames that I find at Aaron Brothers or from this eBay seller, but lately I've been really drawn to these birch beauties from Ikea (Despite the very thick depth. Why, Ikea? Why the 2″ depth? Makes creating a gallery wall just a teensy bit more difficult).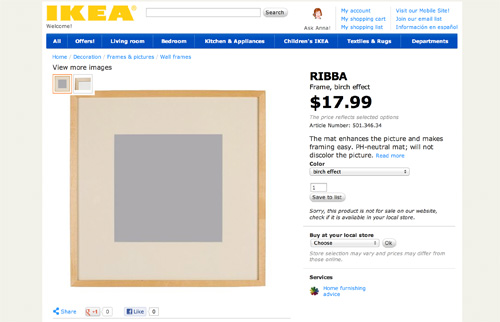 Here's a little reminder of the other side of the room and how it's progressing.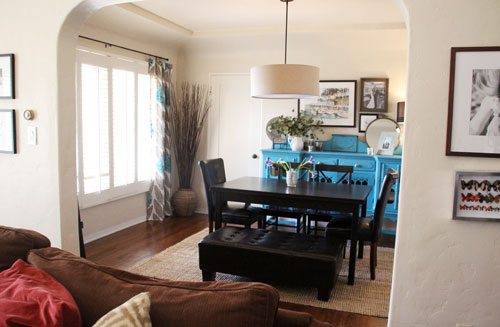 Still need to modify that bench to a dining height and to give it a little fabric makeover…
My favorite new addition during this start-from-scratch space might just be those bed spread curtains that still make me smile when I walk in from the kitchen. A couple of folks have mentioned lining them which is definitely an idea I've pondered.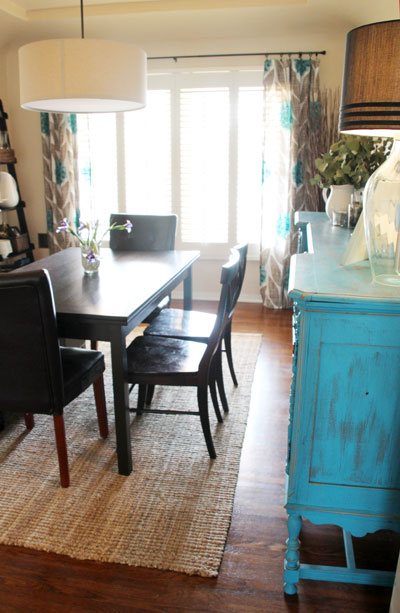 See? The birch in the frame fits in so well!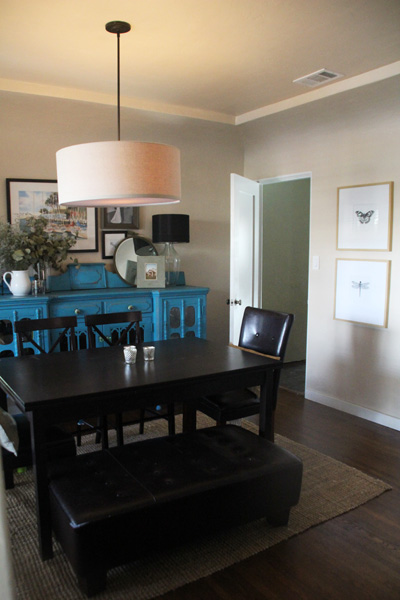 The room continues to move along! Still on the to-do list: continue to fill up the wall near the new Ikea art (large, leaning mirror? over-sized b&w of Liv?, painting?), find a fun fabric to create a table runner, redo the bench (legs and upholstery), new dining room chairs?
You can start from the beginning or jump in on any of the dining room posts here: bench makeover ideas, choosing a rug, curtain call part 3,curtain call part 2, curtain call part 1, newly styled bookshelves, a buffet-over,upgrading the lighting, the before.