Hi all! We've made it about two-thirds of the way through our Ireland road trip and I'm back to give you a quick update on our travels. I'm noticing that these posts are getting progressively longer… it's so difficult to pick and choose favorite photos, favorite sites! So bear with me as we roll through the photos from days 5-7…
Last we left off, we had just finished our two day stay in the lovely fishing village of Dingle. We spent the day after driving the actual Dingle Peninsula and taking in the breathtaking coastline that stretches out across the icy blue Atlantic.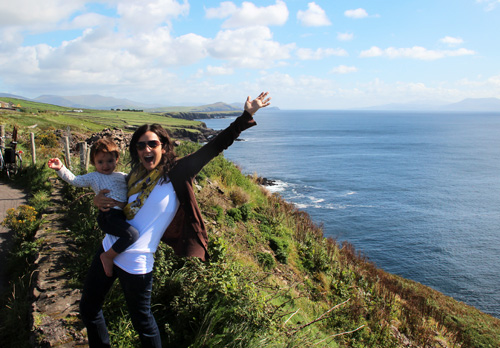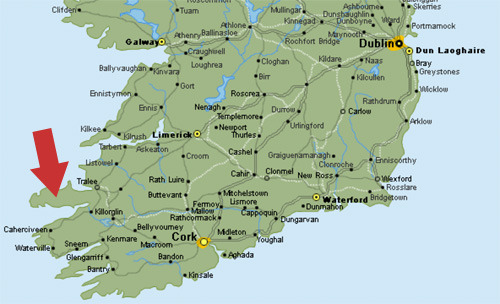 Absolutely stunning. The color of the water here reminds me very much of our own California coastline, but it's a few degrees cooler. The hills crawling up and out of that fridged water, however, are hardly California and are instead ensconced in a brilliant lime green that rivals anything that we call lawn back home. But I guess that's what you get with 100+ inches of rain/year.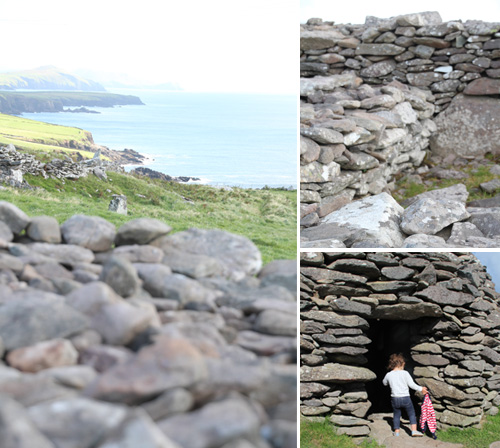 To this day the country is spotted with fantastic archeological finds. You might just roll on past a few as you're driving and suddenly find yourself standing amongst shelters, homes, villages that date back to the Middle Ages, or perhaps even earlier. One such marvel that we especially loved (especially Liv!), were the 'beehive' huts made of stone chunks that are stacked so perfectly that they round in on the top, overlapping and creating a roof without any adhesive. Talk about a DIY house.
These stones are common just about everywhere in Ireland where a sea of rock wall mazes help to differentiate one man's land from another.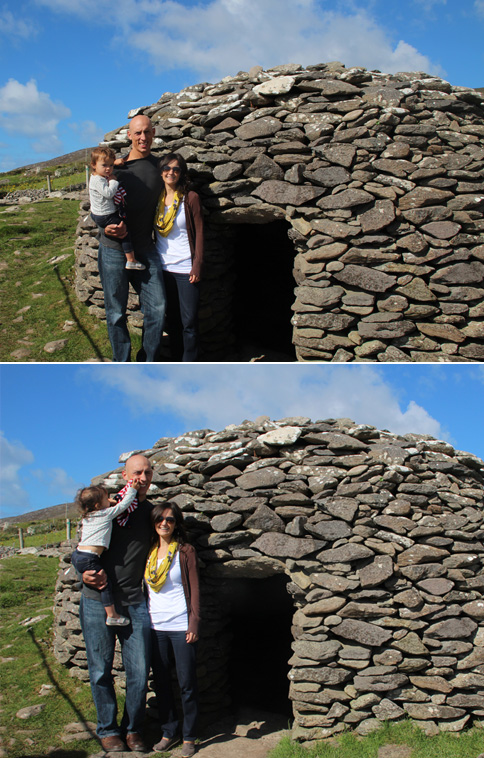 "Dad, hold my sweater."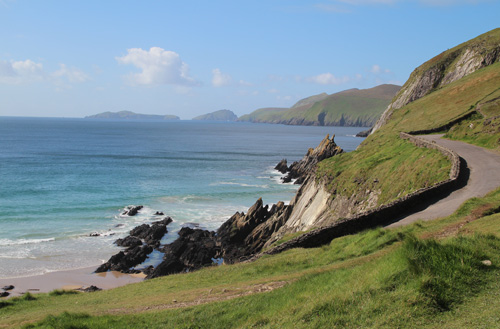 Bah, breathtaking coastline! And check out that bright blue sky.
Further down the peninsula we nearly had Ireland's prettiest beach to ourselves. Liv could not wait to touch that water, and then she did and she cried. Brrr.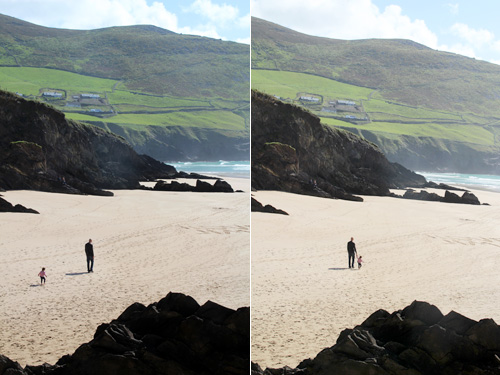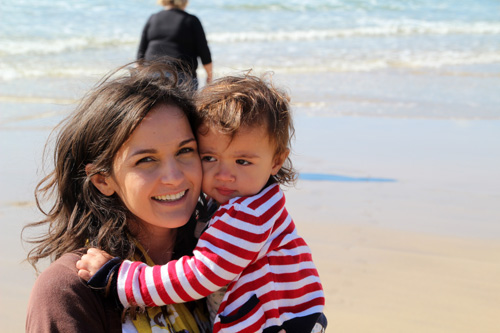 Family fun.
Hurling is a national sport here in Ireland…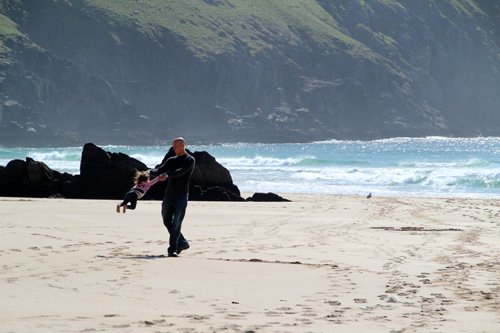 Another family moment. You can really tell our height difference here!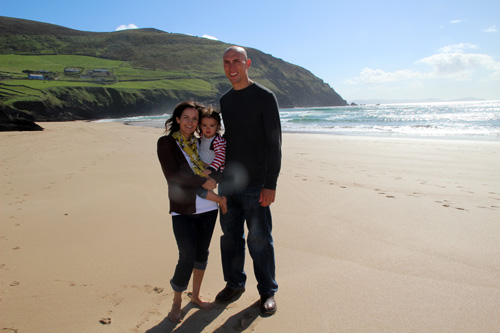 Imagine my camera precariously balanced on a rocky ledge… but I love this picture.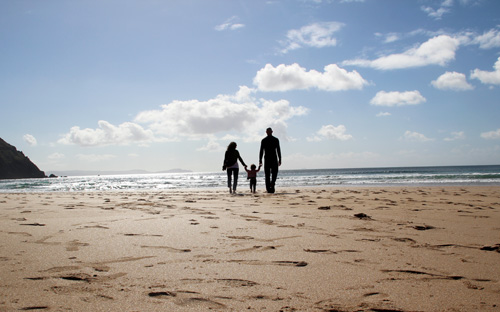 Driving has been an entire adventure on its own. It's a great thing that Kevin rocks at this sort of stuff because I would have probably driven into the right lane (that's the wrong lane here) at least 50 times by now. And we rented a clutch, because Kevin also rocks at the non-automatic variety of cars and it's about 100% cheaper.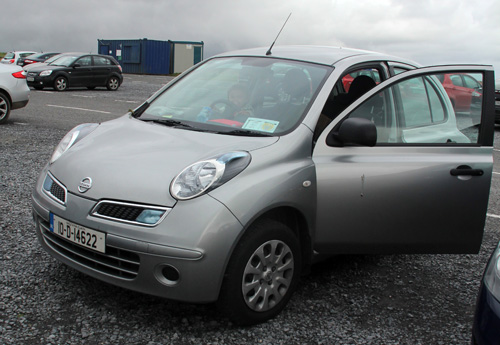 A typical two lane road in Ireland…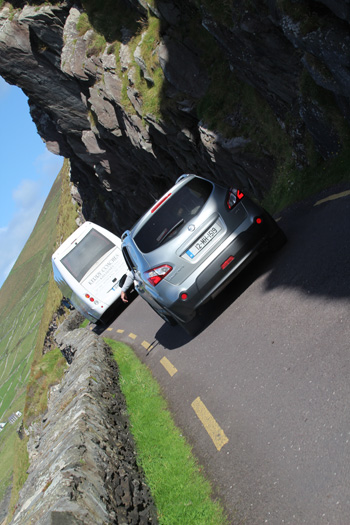 An unfortunate little car had to back all the way down this particular mountain pass as the above white tour bus blocked its way.
When all else fails, let the little one take the wheel.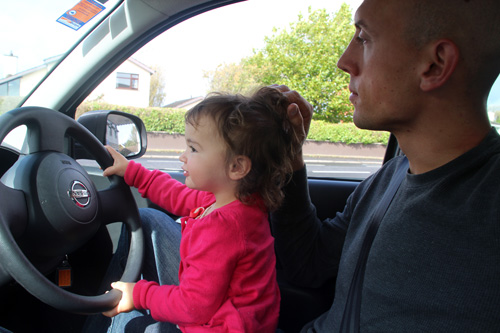 Don't worry, we only let her drive with her feet on the city streets, not those crazy mountain roads.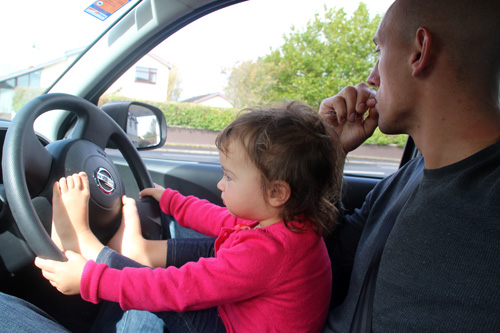 Liv's absolute favorite thing to do is pretend to drive. She hops into the driver's seat, attempts to put the keys into the car and rocks out play driving. Supervised of course. She has managed to actually turn on the car once or twice.
The night of driving/beach walking/site seeing ended with a delicious meal and a cute little B&B in Adare, a small town just south of Limerick and north of the Dingle Peninsula.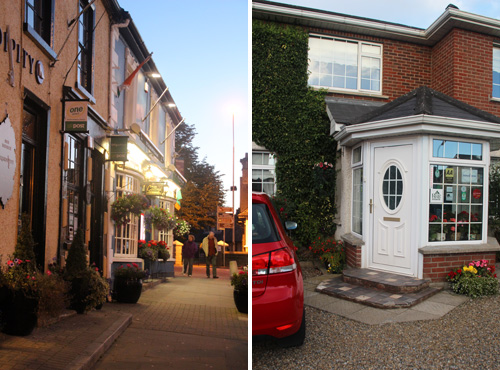 The next day we started our trip out towards the Cliffs of Moher. This encompasses the drastic coastline where massive rock soars up and out of the Atlantic by over 700 feet creating some pretty amazing views.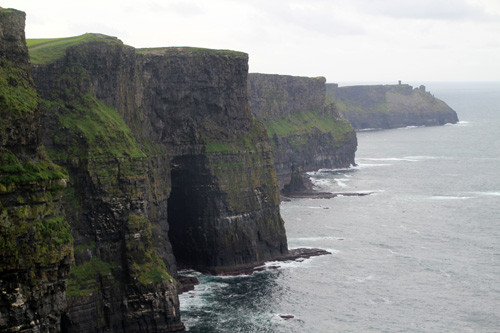 It was breezy up there, and of all sites we've visited so far the Cliffs of Moher had a fair amount of visitors. But nonetheless it was a site to see and worth the drive out from Limerick. We ran out of time but we really wanted to spend more time driving down this particular stretch of coast, if you make it out here, be sure to check out Loop Head.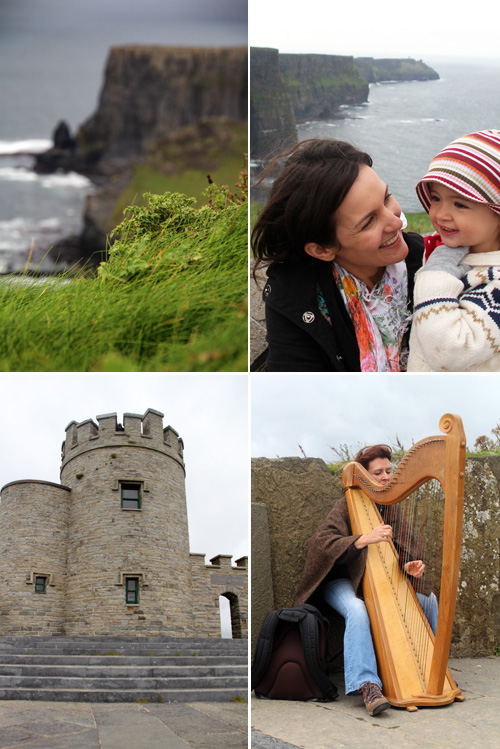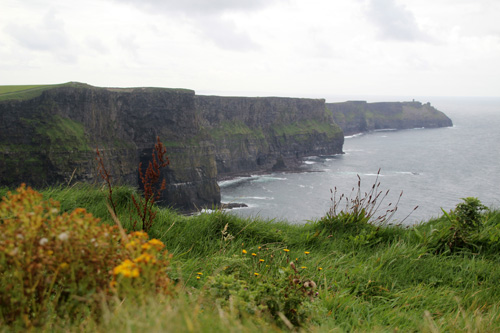 Our accomodations for the evening were again booked through AirBnB, we were planning on renting a small vacation cottage on Inis Meain – a rural island off the coast of the mainland. But before catching the ferry, we stopped for a late late lunch in Galway.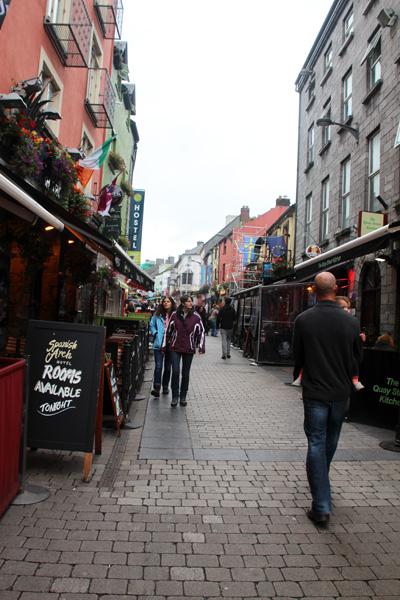 Galway seems like a very cool and young (literally lots and lots of University students) city with lots to see. But after just an hour we had to head out.
Mmmm warm red bell pepper soup and Irish soda bread, with a nice glass of Sunburnt Irish Red (yep, that's the name). We taught Liv to cheers, and now she says 'cheers!' and 'drink!' whenever she sees glasses.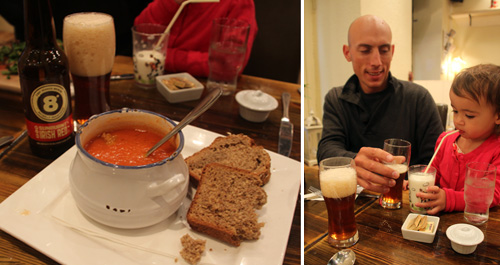 So that brings us to day 7 on our journey.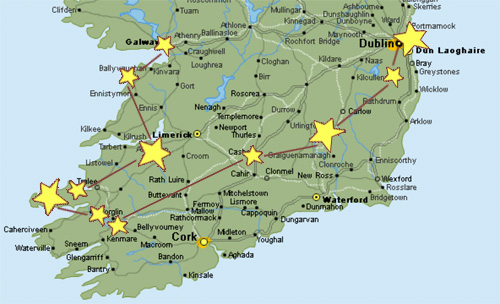 The big stars are where we stayed the night, the little ones are the major sites we had the chance to see on our way. And as you can see, we've already had to pass by so much! We'll definitely have to be back sometime soon ;).
More on our family journey right here (you can start from the beginning of this crazy tour…).