Ohhh the feeling of your own bed and pillow and shower and conditioner… it all is so wonderful. 18 hours of traveling later and we are happy to be back in our own casa.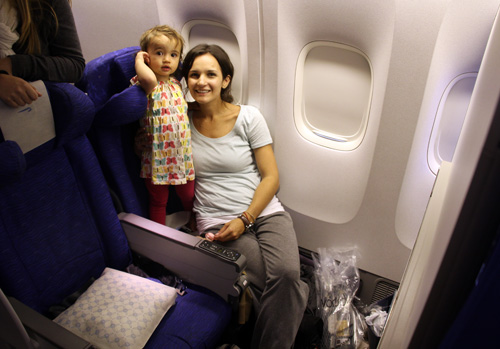 (Yay for bulkhead seats for families on British Airways!)
This is my hallway at the moment…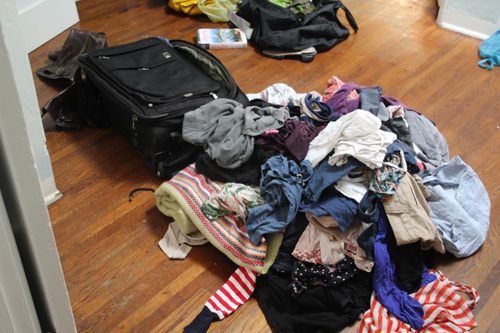 A spur of the moment picture. I don't think I spot any dirty underwear… (ps so excited to wash and dry that underwear in a real washing machine and dryer.)
And this is our dining room table. Thank you to such great friends who welcomed us back last night with peaty whiskey to celebrate Kevin's birthday! thank you to Stephanie for yummy yummy pie, to Cassie for delicious red wine and to Trish for the incredibly thoughtful detail of fresh cut flowers. sigh.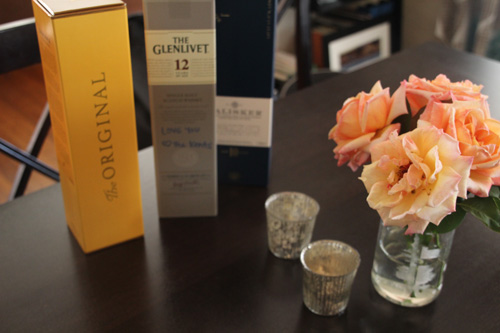 And a huge, heart-felt thank you to everyone who commented, sent a personal email or made contact with me this weekend regarding my brother-in-law's recent diagnosis. We are headed out to Tempe soon to huddle up with our family and to share the love. Will keep you updated on Michael's prognosis.
More to update on Spain and Morocco soon…