Popping in here today to share a recent toy basket purchase for our living room. We've outgrown our previous teensy tiny basket (what was I thinking?), and when I spotted these birch weaved beauties at Crate & Barrel on sale I snagged 'em before I could reconsider.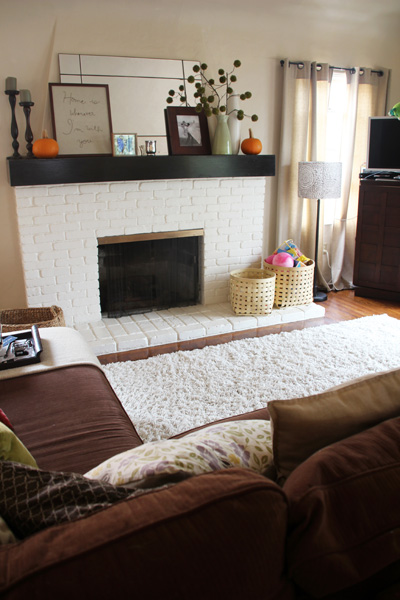 I've always thought that baskets in general are quite pricey. When I come across any that are a deal in my mind I almost feel obligated to purchase just because I know I will find a use somewhere in the house :). Always looking for a pretty way to corral 'stuff'!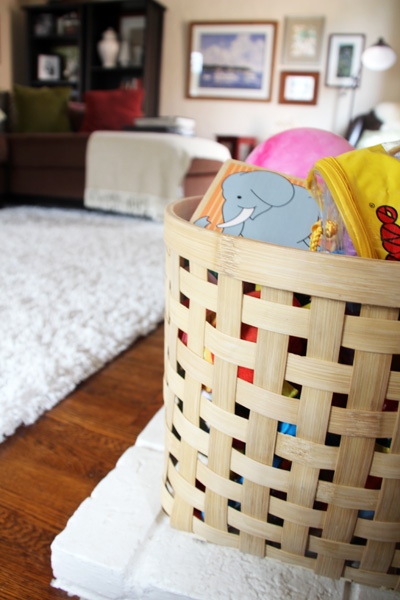 The living room is full of dark woods – reddish floors, dark bookcases and couch legs, an espresso-stained mantel. The birch fits in beautifully as a bright, organic contrast.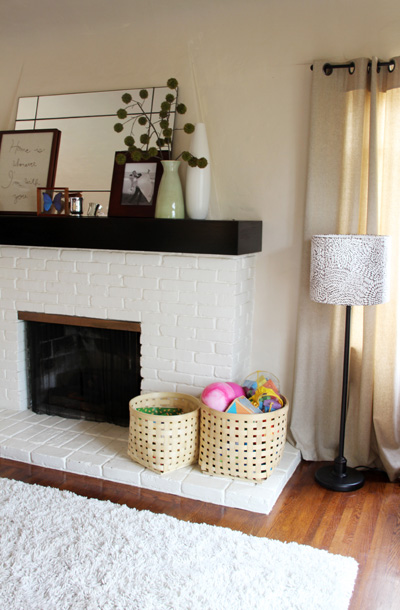 As far as filling them goes, here's an unedited look at the inside.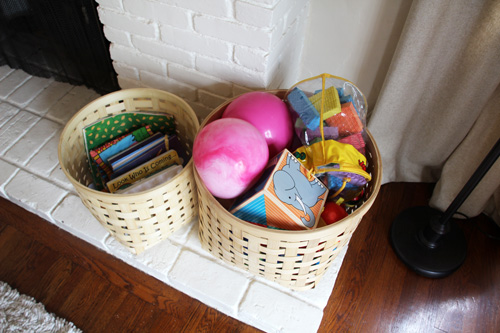 Books and such in the smaller of the two:
And bigger toys in the larger basket. Liv is learning to organize and enjoys putting toys – for the most part – back where they're 'supposed' to go.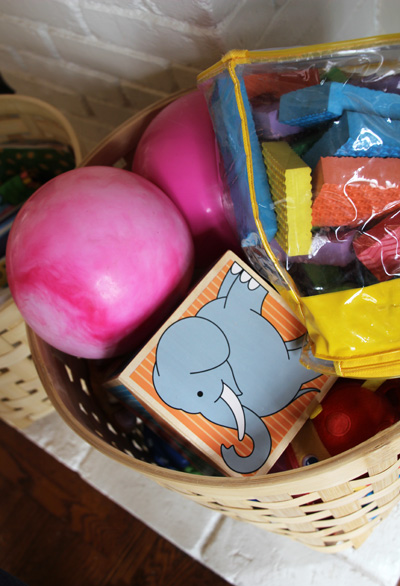 We are building a home for a family, so having toys and play stuff is 100% okay with me out in the open. There's something cozy and comforting and kid-friendly (even a little messy in a good way) about visible toys. It means a space is used and loved and enjoyed. But cute containers are a plus!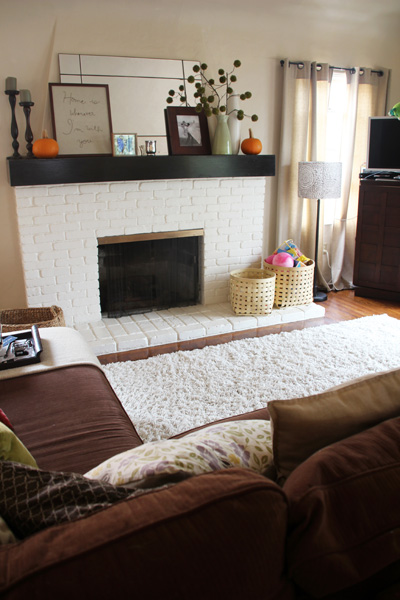 PS More on the entire makeover of our little living space here.