Here's a quick DIY gift to share today that I just finished and put under our tree. I can't remember where this idea stemmed from – possibly a Pinterest post? or an excess of cupcake supplies in the kitchen? perhaps from something I've seen at the store? – but either way this was a fun and easy gift to assemble and one I hope the recipient will think is thoughtful and fun (especially for the baker!).
I made two versions of this gift, one that was smaller and is packaged more as a hostess gift, stocking stuffer or little favor, and the other as a meatier version with plenty of cupcake treats.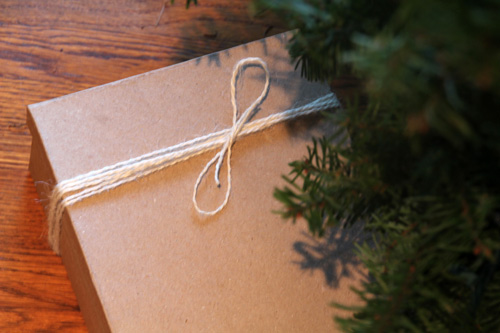 The larger kit contains a colorful mix of mini taper candles, cupcake liners in a variety of shapes and sizes, sprinkles (repackaged in little bead containers), specialty nonpareils, mini cookie cutters (perfect for fondant or cupcake pops) and lollipop sticks (more cupcake pop!). You could also include icing tubes, food coloring, marzipan flowers, toothpick toppers or a little cupcake book for decorating inspiration. I found my cardboard box right here.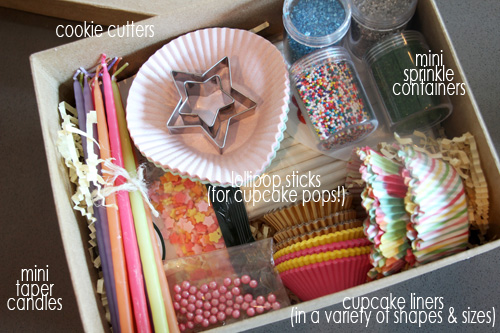 I like the idea of sticking to a rough color scheme (mine below is sort of pink, orange and yellow) to keep the contents looking a little planned. But it could be equally fun to go crazy with color! Or design a kit based off of a specific event, like a graduation with school colors, a bridal shower theme or a holiday.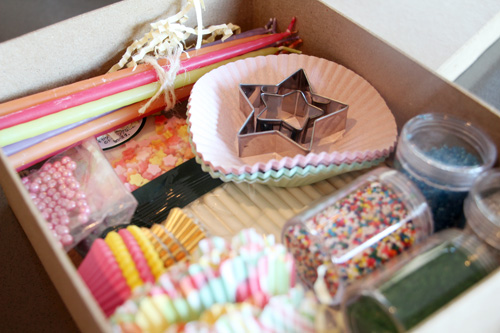 The mini kit contained some of the above but in a more edited form.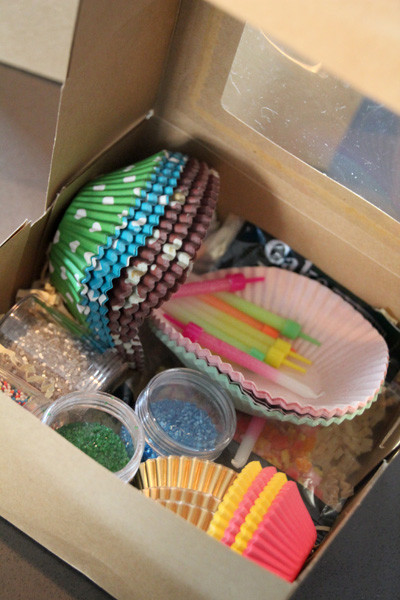 I found the clear-topped cupcake boxes at Michaels, it's kind of fun to peek inside!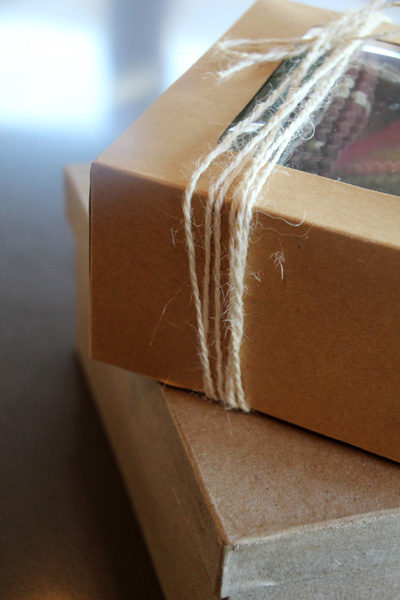 One more gift to cross off of the Christmas list and one more handmade project that I'm really digging. Now on to the rest!
PS You can find the line up of this year's handmade projects by sorting all posts here.