About a month into winter each year, I begin to wonder if this throw-on-a-cozy-sweater-and-boots weather might not be one of my favorites. I hardly feel as if I'm getting dressed in the morning when my staple has become black leggings (these ones are awesome for the growing belly), a tee, grey boots and an oversized cardigan. Maybe uggs if I'm at the home office, maybe a blouse if I'm headed into corporate.
Before Christmas, I took full advantage of Norstrom's half yearly sale and scooped up three new veryyy cozy cardigan additions to add to my stash. Options are in abundance this season! I remember 3 or 4 years ago when I worked for a big consulting firm and we never knew how cold the office building was going to be that day – I used to stash a treasured giant black cardigan in one of my desk drawers just in case. But this was when it was nearly impossible to find a bulky, hip length anything sweater and I was sure I had struck gold with my office secret. I sincerely dislike office building air conditioning to this day.
A round-up of deliciously comfy, can't-wait-to-crawl-into-you cardigans for the rest of the season: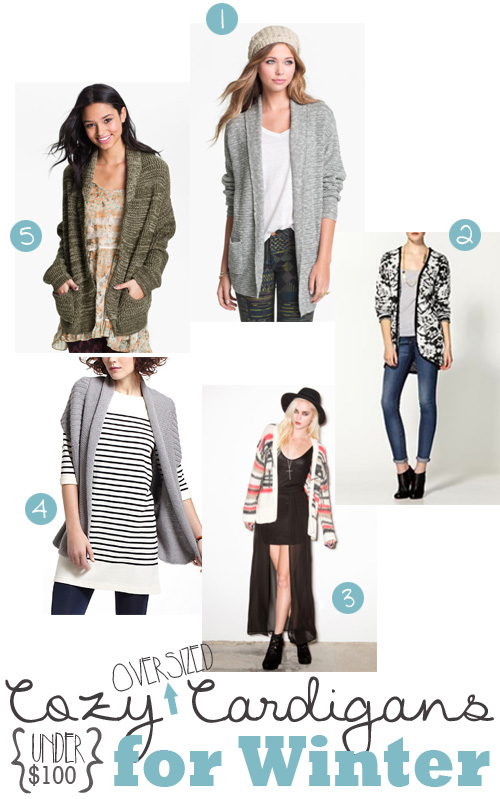 1. Cotton Emporium Marled Cardigan 2. Reflection Cardigan 3. Multi-Colored Open Front Cardigan 4. Ribbed High Low Sweater Vest 5. Cotton Emporium Oversized Cardigan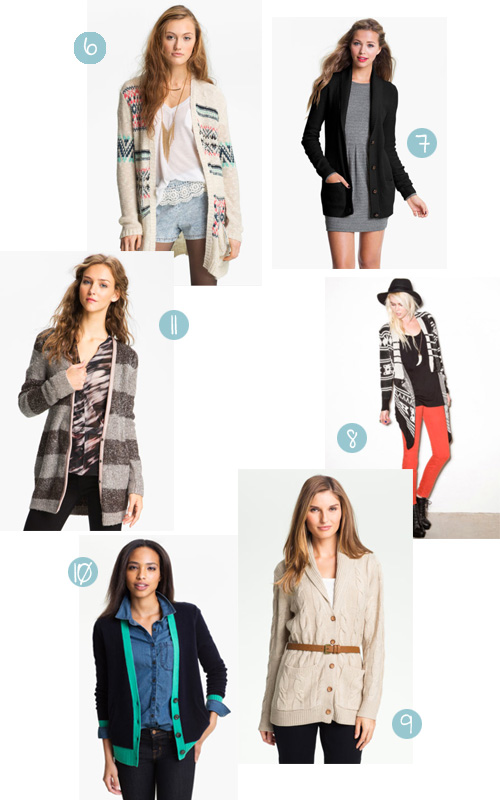 6. Rubbish Blanket Cardigan 7. BP Shawl Collar Cardigan 8. Open Front Southwestern Cardigan 9. Beatrix Ost Belted Cable Cardigan 10. Caslon Tipped V-Neck Cardigan 11. Hinge Metallic Boucle Cardigan
PS I bought 5, 7 & 10, and I'm pretty sure at least two of those are still on super sale.