One of my favorite, super-quick-to-throw-together ideas from Liv's party was to create little favor pouches for gummy bears to hand out to all of the kids on their way home.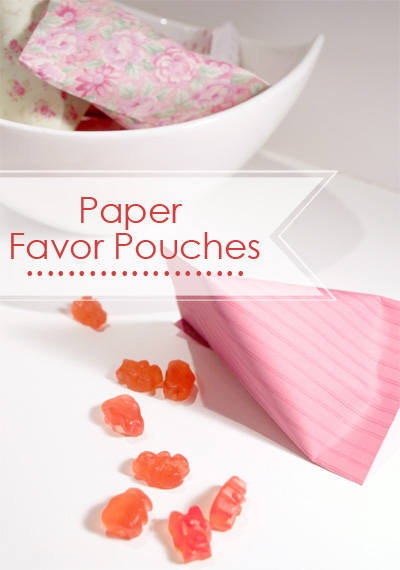 I didn't get a very clear photo of the treat bags at the actual party, but here's the gist on how we put them together: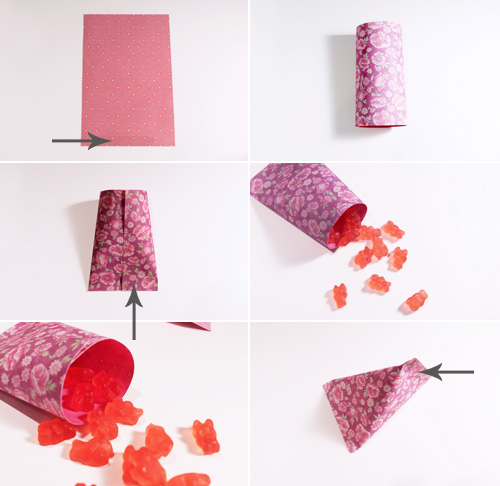 The grey arrows indicate where a piece of double sided tape was added to adhere two sides together. The pouches were popping open after a while, so I might try something stronger than plain old sticky tape next time. Maybe even cute staples or scrapbooking tape + a dab of glue in a few key areas (such as the corners).
They were a cute and easy addition to the party! And we literally made them as people were walking in (and as it dawned on me that I had meant to put favor bags together but had completely forgotten about them… luckily I remembered a few variations of this idea on Pinterest – not to mention those cool popsicles that used to be sold out of similar pouches when I was a kid – and happened to have paper and pink candy on hand!). Big thanks to my brother and friend Trish (the invaluable party co-preppers) for helping me assemble.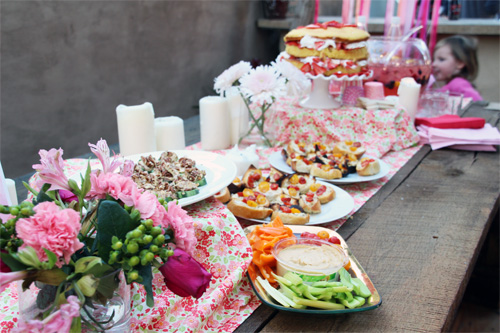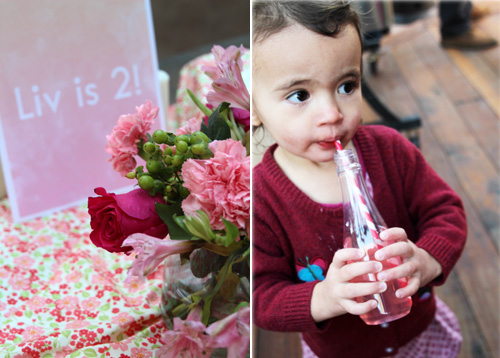 More pictures from Liv's 2nd birthday right here, and you can filter all party ideas posted on the blog by theme here!
PS this would be very cute for Valentine's Day treats, don't you think?