I mentioned on Monday that I'm on the hunt for new artwork for the home. Art is such a great way to add a pop of color to a space and to bring a little personality to a room! And our home could use more of it.
It's fitting that Valentine's Day is just around the corner because one such style of art that has caught my eye over and over again (from that initial four heart Lonny print below to the modern paper craft versions that were very popular last year) is a solo heart shape.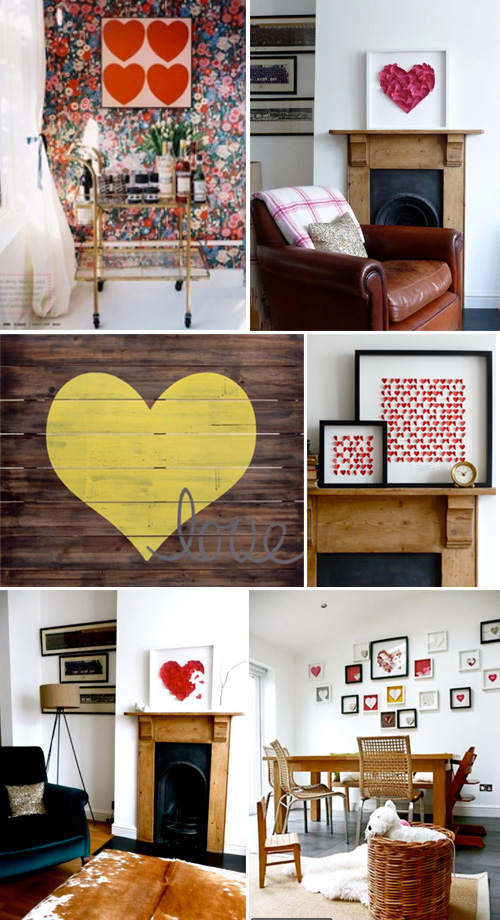 Shoot, even pillows are all the rage: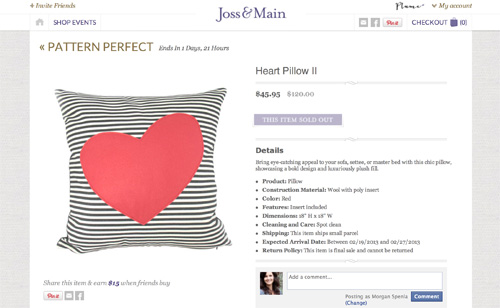 Determined that I could create a solo heart painting myself without spending a fortune, I dug up some canvas paper from a giant sketch pad of Kevin's (left over from one of his architecture classes) and my watercolors.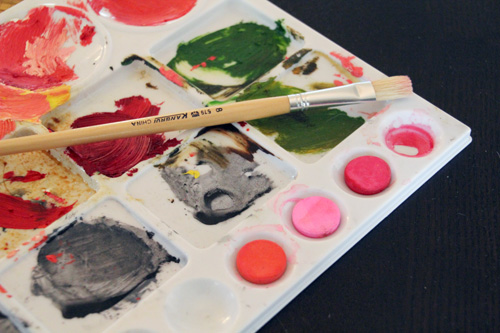 Instant bookcase update! The pop of pink is a great color addition against a dark espresso bookcase.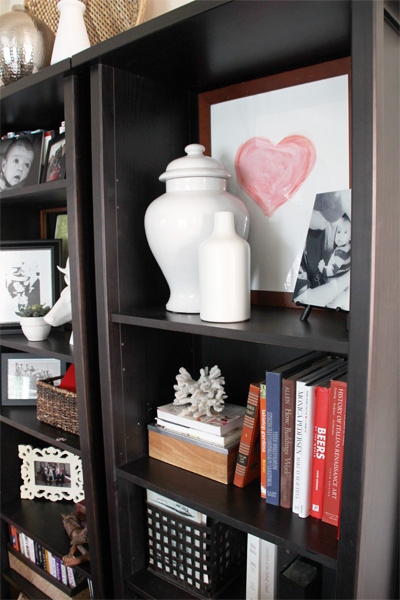 One of my favorite bookcase styling tips is to use art as a backdrop to add a 'tall' component to shorter decorating elements such as stacks of books, figurines, family photos, bowls and other featured knick knacks. It also detracts from a monochromatic bookcase and helps to add unexpected color.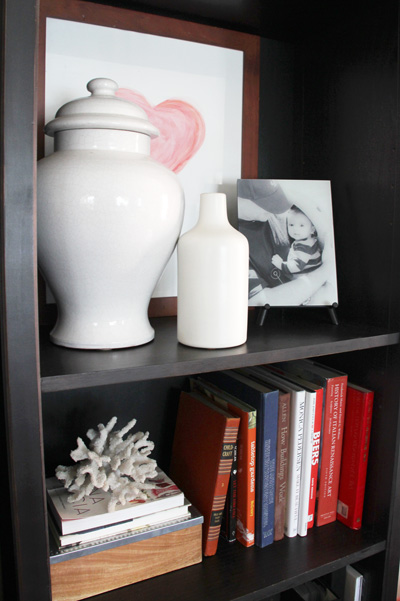 Wish I had a straight on photo but there was a horrible glare while snapping these quick shots.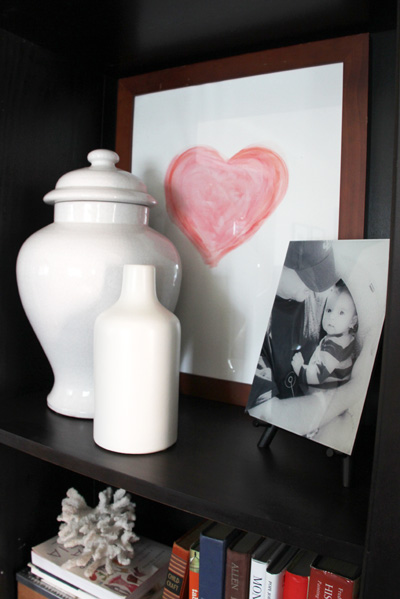 The frame is from Aaron Brothers (probably picked up during one of their penny sales) and used to house a remnant piece of brown and white fabric. I love the pink color, but I also really dig how the white helps to 'brighten' a pretty dark spot.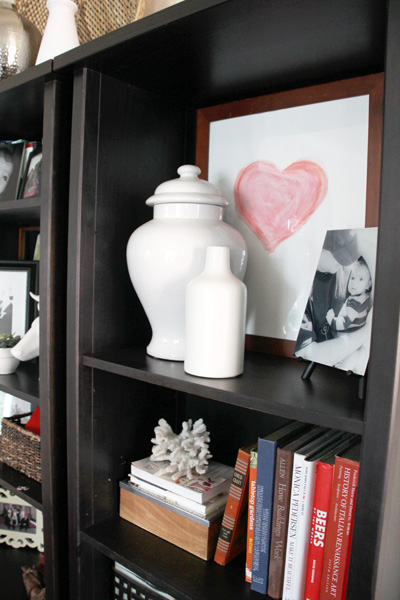 Here's a picture from Christmas that gives a little glimpse of the matted remnant fabric (also an easy and inexpensive art idea).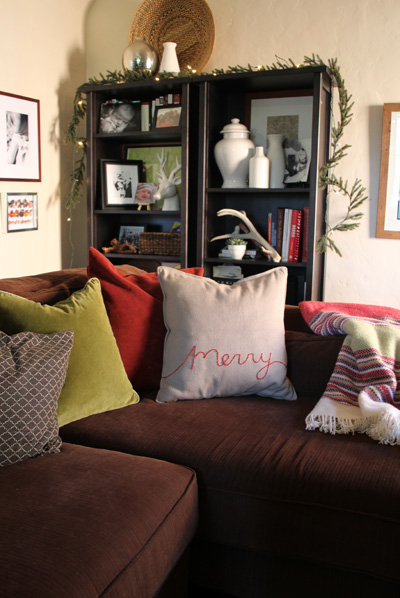 When it came to painting this guy I began with a simple and soft pink heart and then began to add contrast and brush strokes until it felt right. The finished result is organic with obvious brush strokes and bits of yellow, red, coral and pink.
Plus, you can't beat free art :). Though I'm sure there are Etsy finds out there for anyone who wants to make heart art easy peasy!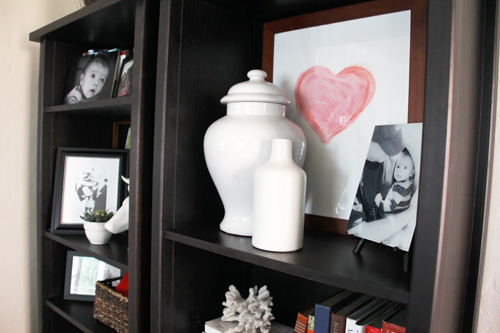 Pink! It's here to stay and it's my new best decorating friend.
PS All living room makeover posts can be found right here. It's been a long journey!