February 22, 2013

About once a month I get the chance to sit down *virtually* with a blogger (or author or artist or designer…) to pick their brain about their own sense of creativity and style.
Usually it's a home design blogger. Sometimes it's an entertaining/hostessing site (like here), or an organizing blog (like here), an inspirational everything collection (like here), an author or editor (here or here) and sometimes it's a super clever crafter (like here or here), but usually it's a blogger remodeling/redesigning/reimagining their home. Through these little interviews I get to share what makes these bloggers/authors/artists spark, what inspires them, what trends they're following and what some of their favorite design tricks might be. I don't get to interview nearly as many as I'd like. It's a time-consuming sort of post, but it is truly one of my favorites.
Some of my favorite blogs include families that are completely modifying and remodeling an older or builder-style home little by little. Like an HGTV show but over a few years rather than 30 minutes.
My guest today, Dana of House*Tweaking, is one of those bloggers! And her 1950′s rancher-style home is a seriously pretty example of such a transformation.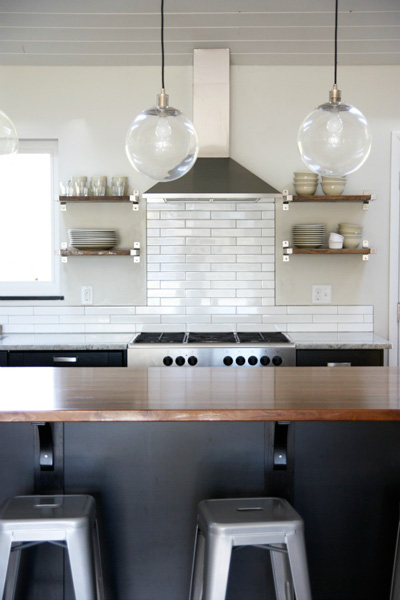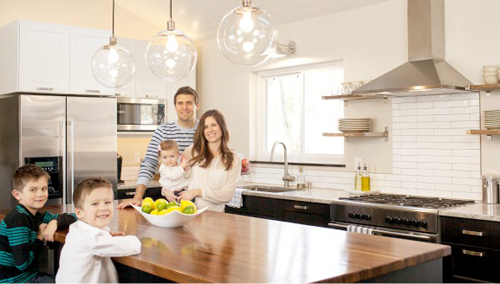 What initially drew me to Dana's blog is the awesome nursery she designed for her daughter, Mabrey (isn't that an equally awesome name??). The white wooden mirror with the coral gradient, those dark charcoal walls, the chevron jute rug, the white Eames rocker… I could go on and on.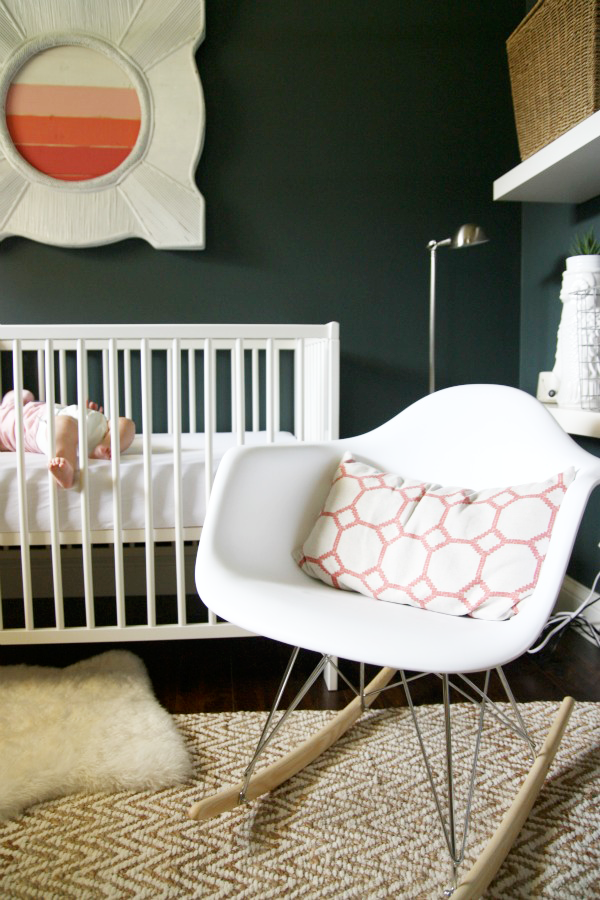 And the rest of her home? So very inspiring. (Wait until you see their new 'everything' room after the jump.) In fact, this interview is a reminder to myself that I'm about one weekend (and ten paint brushes) away from painting the inside of my entire house charcoal and white. Sigh.
Read on for more examples, and Dana's answers! Read more »
Tags:
Decorating
,
DIY
,
Guest Blog
,
Guest Interview
,
Home
Posted in
Guest Blog
,
Guest Post
,
Home
,
Interview
|
5 Comments »