While maybe a little overdone, I've been kind of loving 'letter art' for a while. We have our initials on the bookcase in the dining room and even a 'LIV' set in Liv's room that I don't think I've shared just yet.
When placing an order recently with Land of Nod for a cool new desk lamp, I fell for a free shipping coupon and had to spend $15 ish more on the site to qualify. So at $4 each, I threw four of these letters in for good measure (which with a free shipping discount makes them a steal at like $2 each, right? ;)).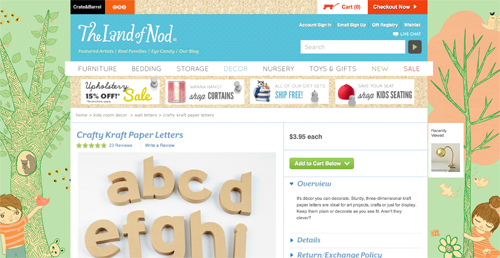 They were made out of brown craft paper, 8-10″ tall and very light weight. I thought they might be fun to cover in paint or fabric or wallpaper and hang on a wall or bookcase in the house.
For now, my 'HOME' letter art calls the bookcases in the living room home: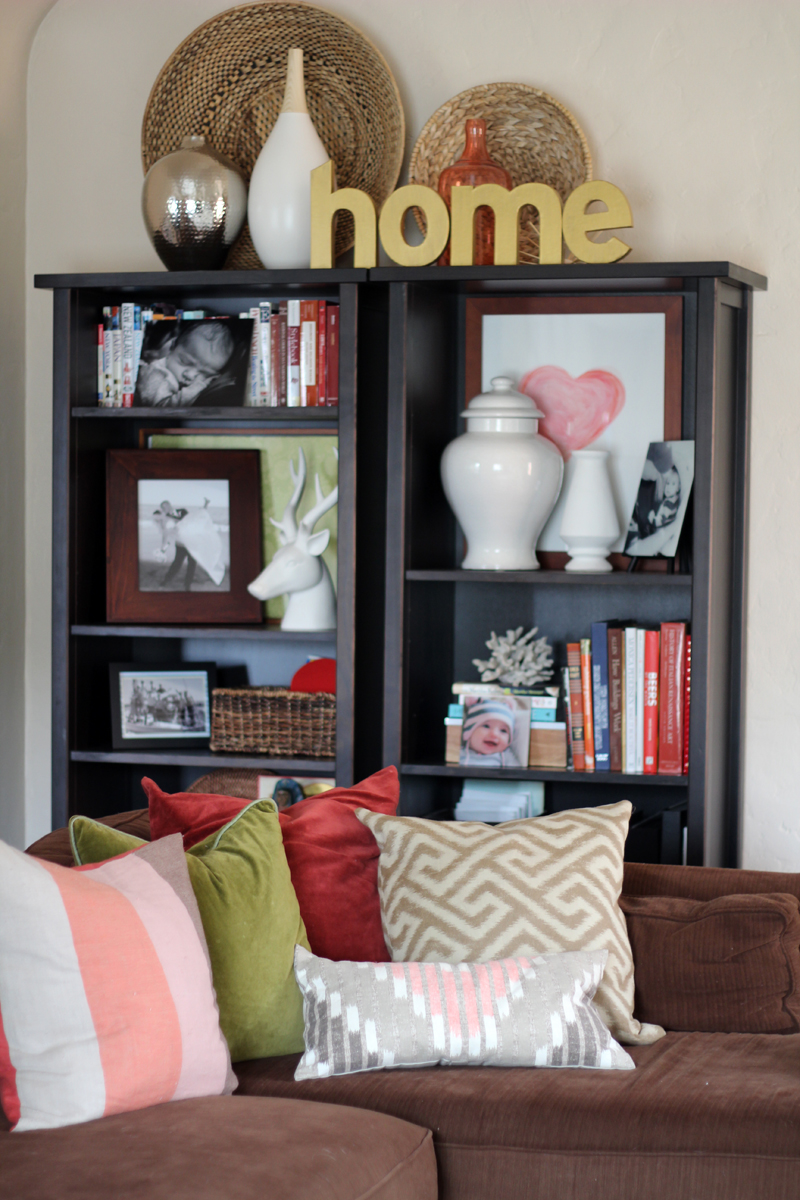 But that might change soon. They feel a little big for this space? Would love to shrink them down about an inch on each side.
I thought about spray painting these guys for a super quick gold application but ended up sponging gold craft paint (left over from our Easter project) late one night, thinking that I might like a more burnished rather than solid effect (and the sponge would allow me to give that textured look). The result is definitely a solid gold (I nixed the burnished look after a few minutes), but I love how they've turned out.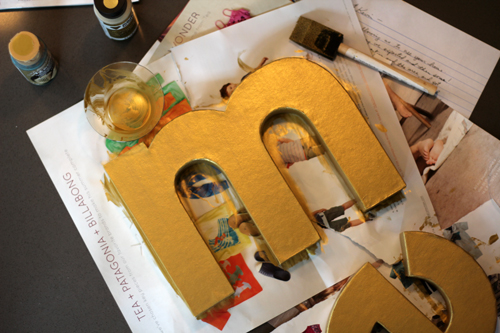 I have a few gold paint containers in my stash but this metallic gold by Folk Art continues to be my favorite: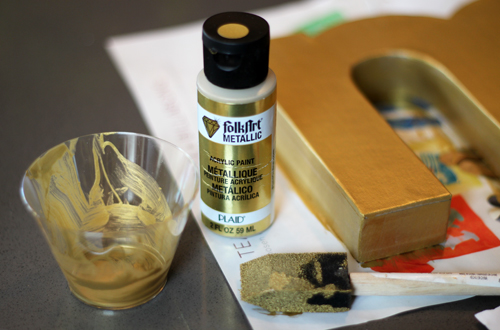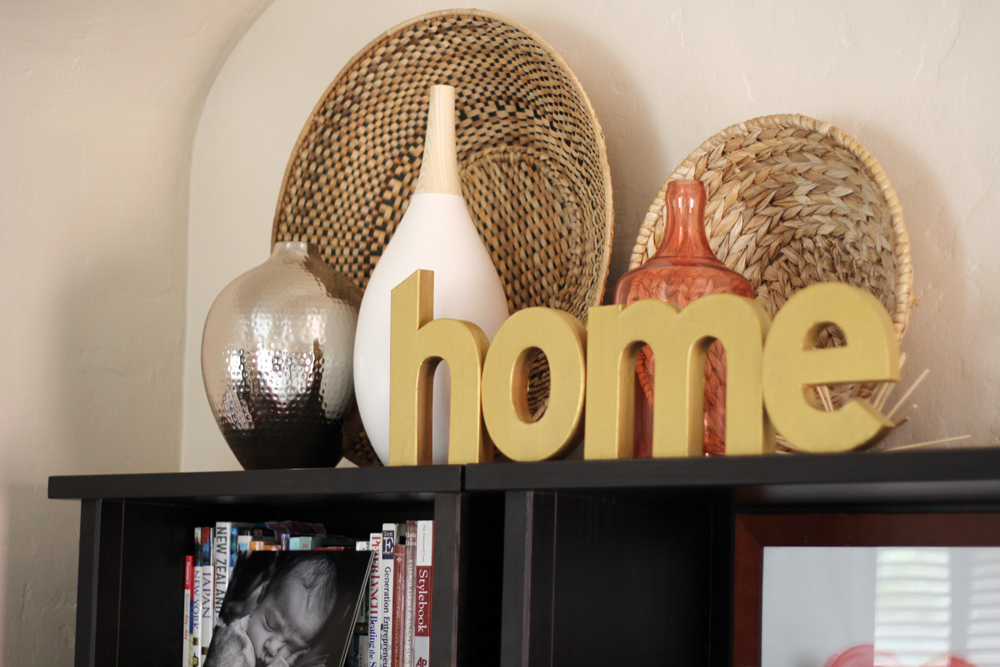 While the letters might not stay here, I do love the addition of gold and pink to the space!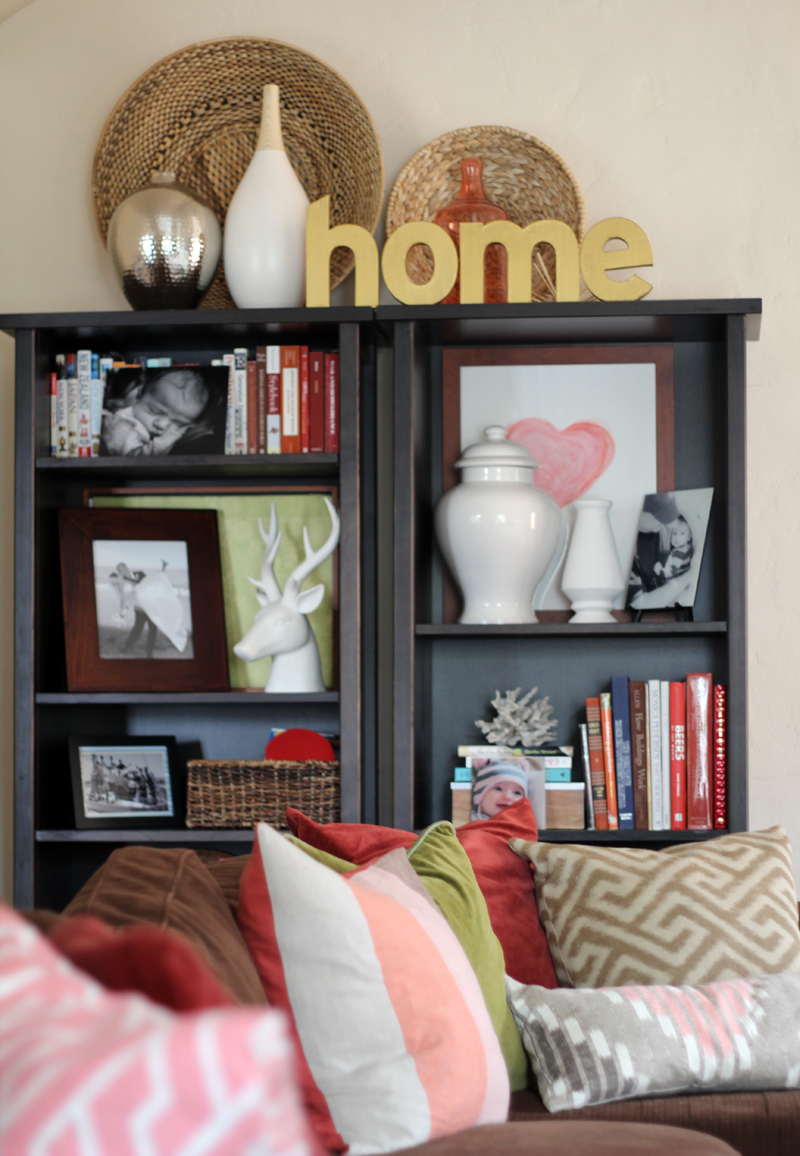 Now the heart art ties in with the new Spring pillows (still debating pillows over here :)) which ties in with that cool new glass coral vase (West Elm's sale bin) up on the shelf.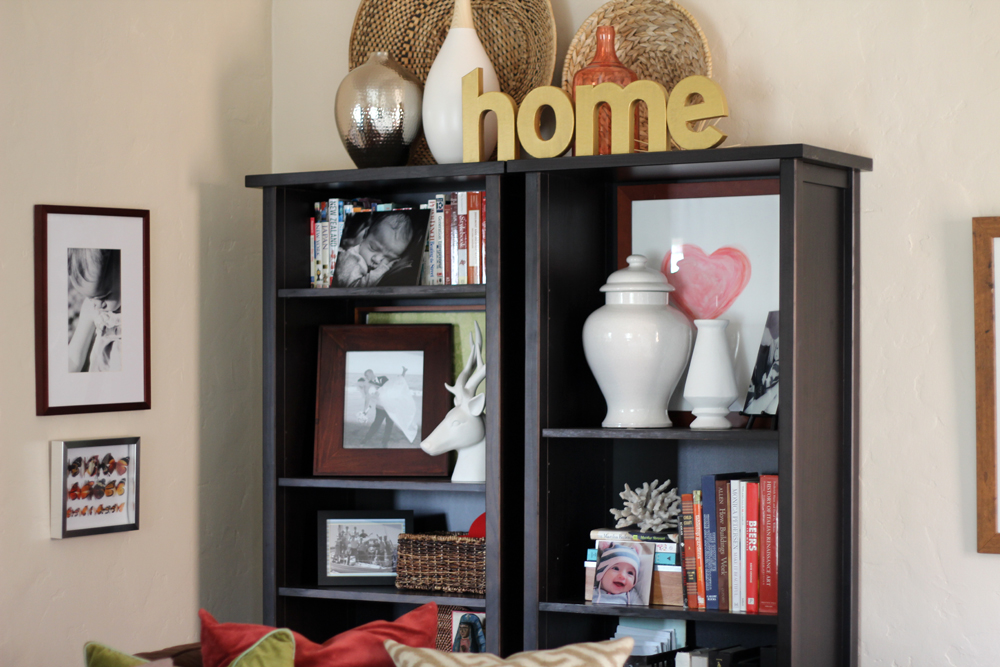 My plan B was to set the letters up on top of the kitchen cabinets. Might be fun to add a splash of gold?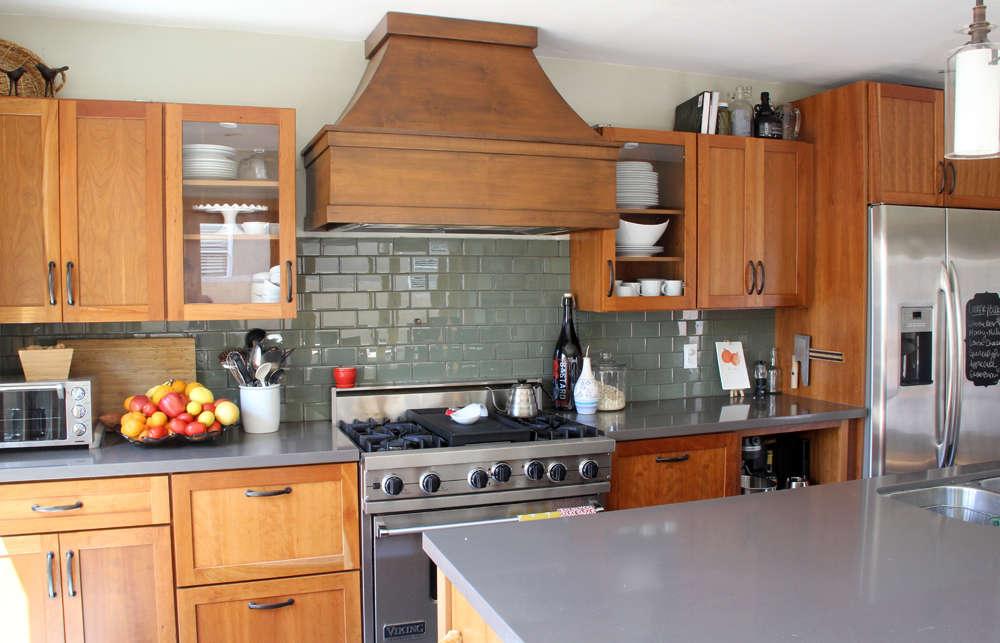 What do you think, has letter art become cliche? Overused to the moon and back? or does it still make for a fun and crafty addition?
PS The entire living room makeover is chronicled right here.