Liv and I worked on this little project back when we were planning for her 2nd birthday. But then we didn't get a chance to make more than one and we forgot to hang it at the party! So it's been in our garage ever since.
We pulled it out for a little piñata fun, even though it was really meant to hang over one of the string lights in our backyard (you can see the undecorated paper lanterns on the string lights in the party pics here).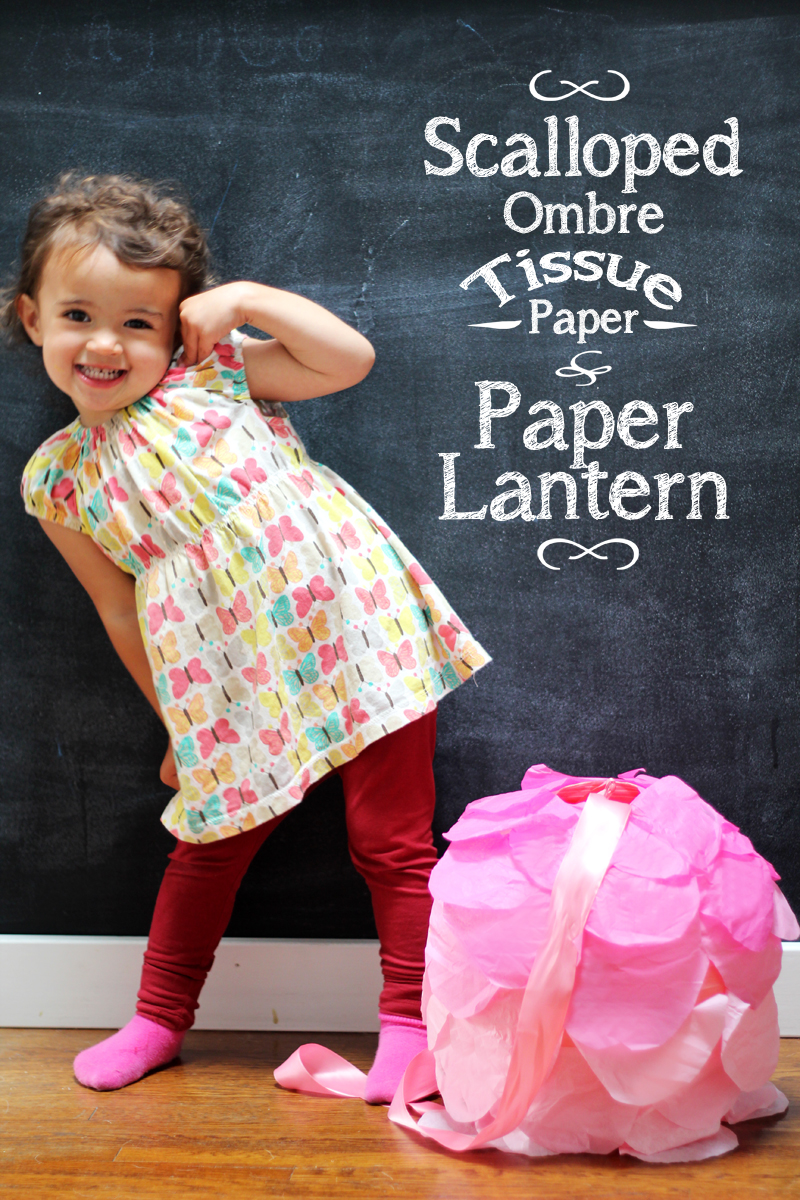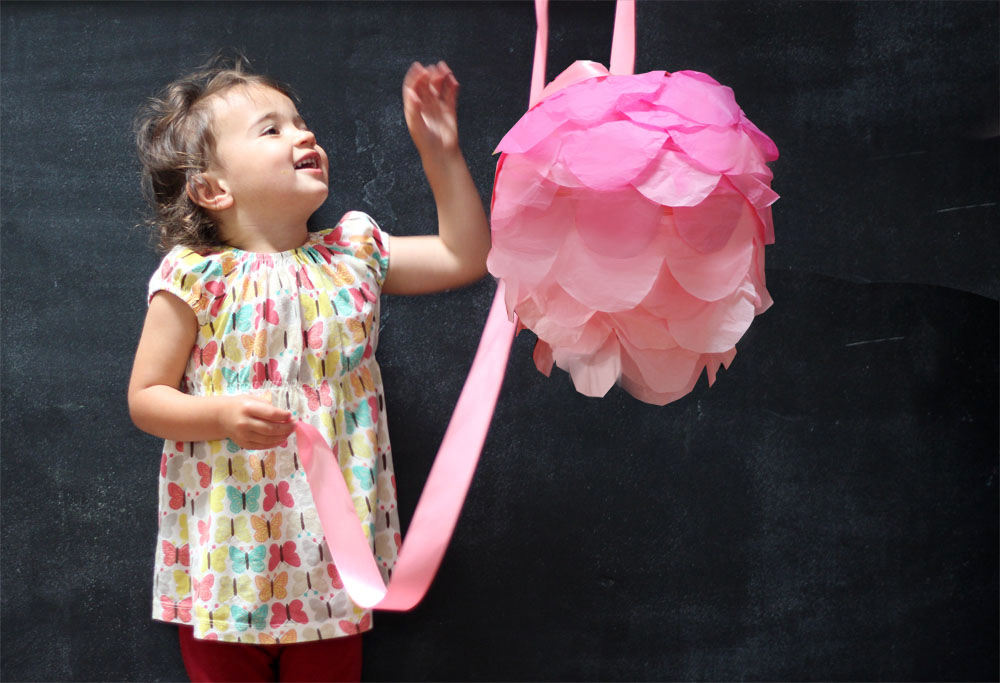 A standard paper lantern, ombre layers of scalloped tissue paper and a long pink ribbon to hang it with – an easy and fun pom project.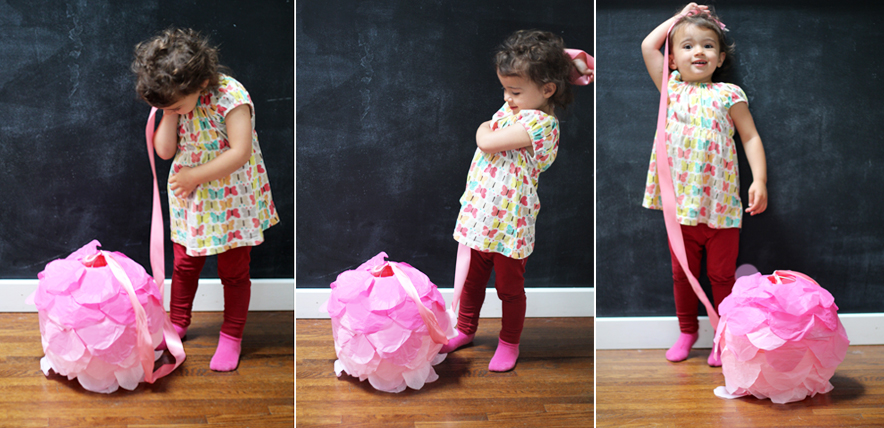 I turned to Etsy to find the perfect ombre tissue paper (every color of tissue paper known to man is available in various stores!) and bought four pretty shades of pink from PomLove.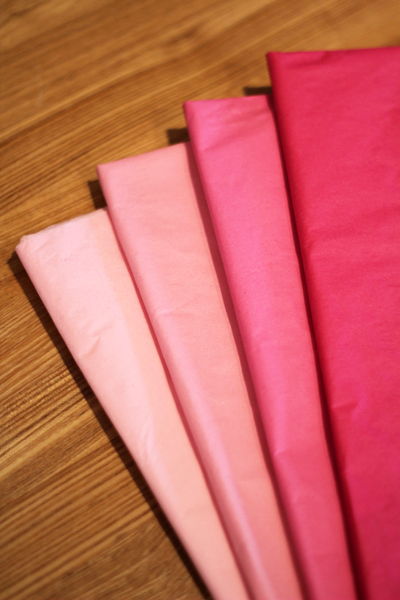 Rather than cut out circles, I cut out 3″ scalloped strands of half circles, and then slowly wrapped them around the lantern using double sided tape to adhere.
I've seen versions of this idea that are sealed off at the bottom and filled with candy, seems like an easy non-paper-mache way to make a fun piñata.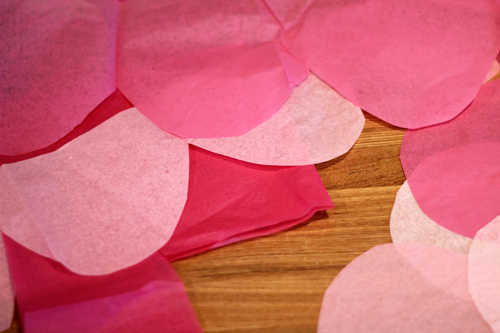 I had planned on hanging it in Liv's big girl room, but the tissue paper may have seen its day by the end of today. Too fragile to keep!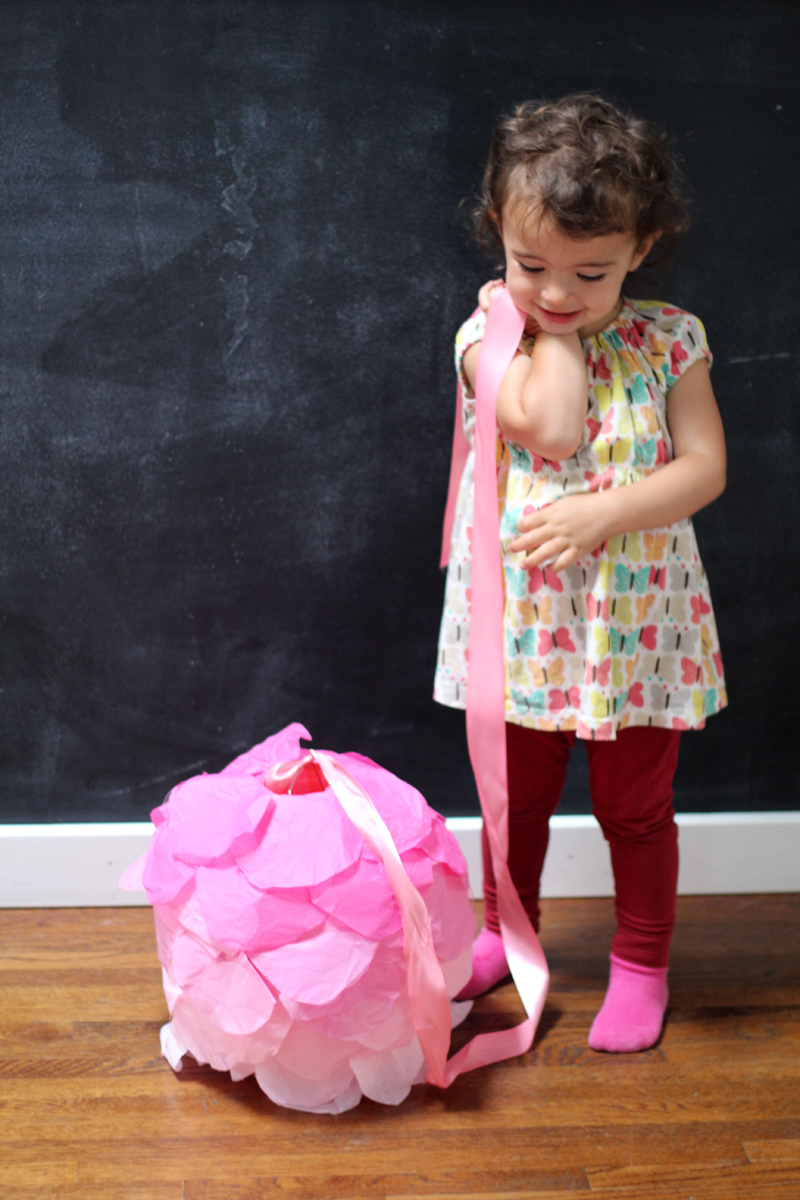 Far too fun to play with.