Remember when I made these guys a couple of weeks ago? Well I ended up overdoing it on the amount of deliciously melted chocolate in my double boiler and wanted to find an easy way to scoop up the remaining goodness, lest it be wasted or eaten in an entire sitting by myself.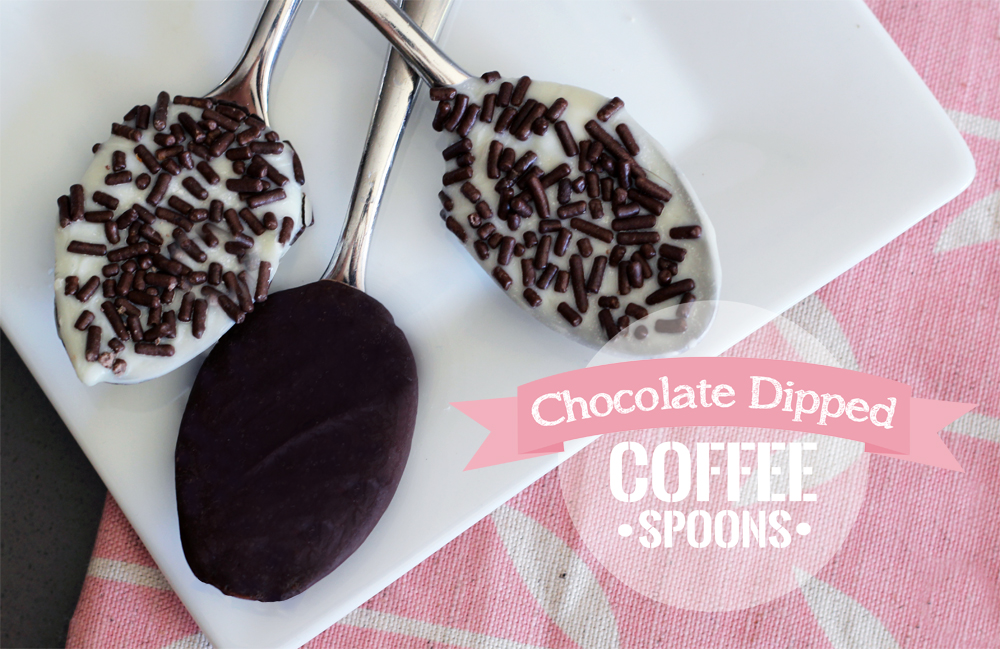 The easy solution was dipped spoons! I've actually made these before with plastic spoons for a hot chocolate bar at a friend's nesting baby shower, but it's been a couple of years so I thought I'd revisit and share how easy, yummy and practical (can't let that last bit of chocolate go to waste!) this is. These dipped coffee spoons would also would make great gifts if sealed up in a little cellophane and ribbon.
So easy and so quick, and they look so pretty when set out with coffee, hot chocolate, chai… you name it.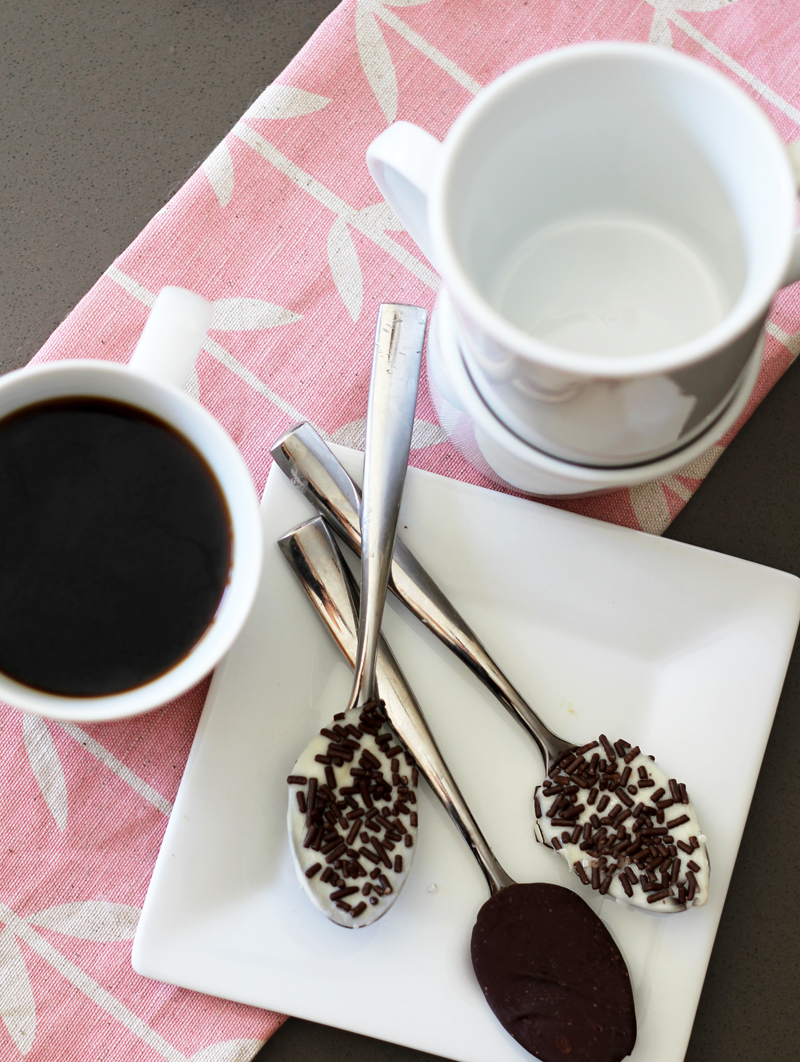 They could be covered in any pretty sprinkle or sugar for a customized look for a shower theme or party, or swagger with alternative chocolate colors (white over the dark, for example) for a fancier design.
The left over spoons went onto the coffee shelf in my kitchen – so tempting!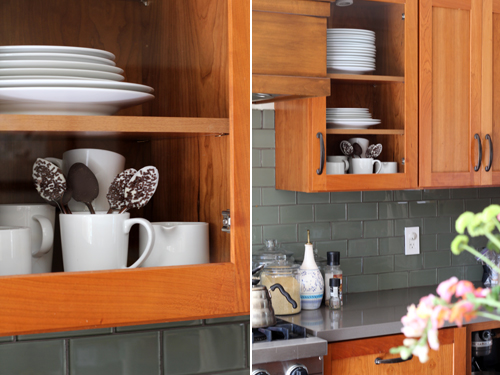 They won't last longer than a couple of weeks before the chocolate begins to crack, but I really haven't had to worry about an 'extended stay' problem :).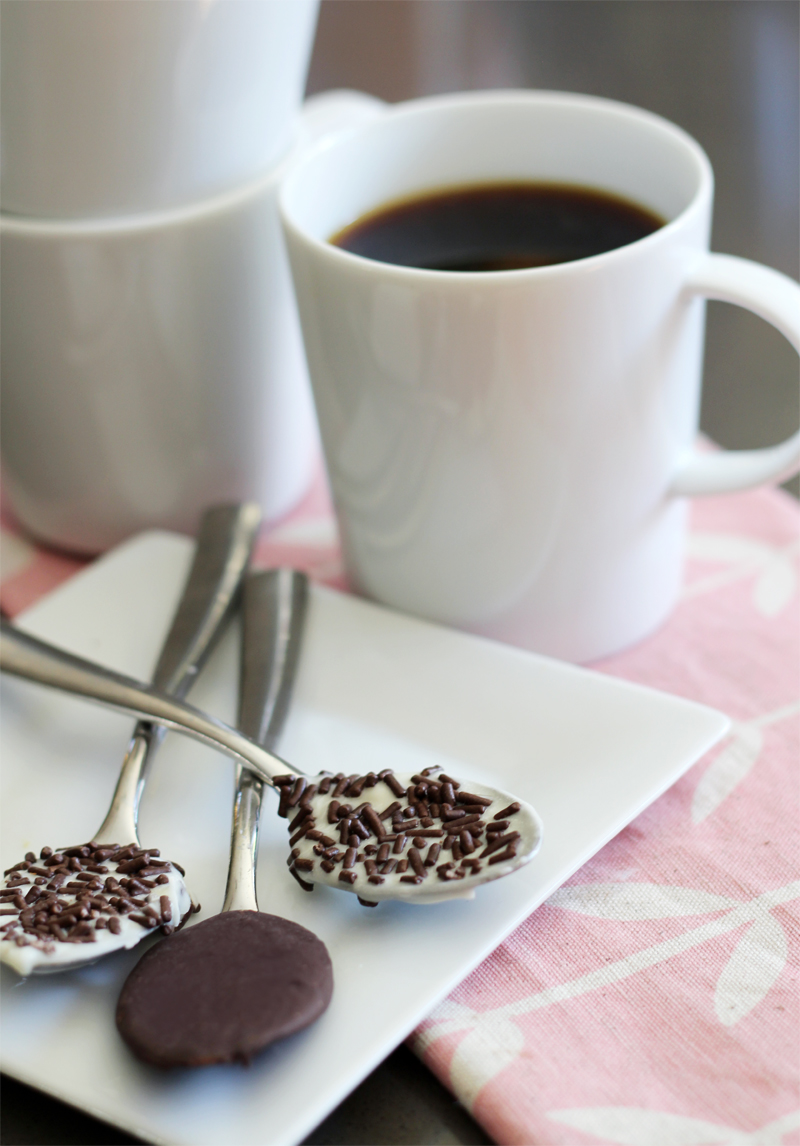 Making them is easy peasy, see this post for a better overview but the basics are: chocolate chips, double boiler, spoons (if using plastic as favors or gifts, make sure your chocolate isn't hot hot hot or the spoons will melt during the dipping process), toppings.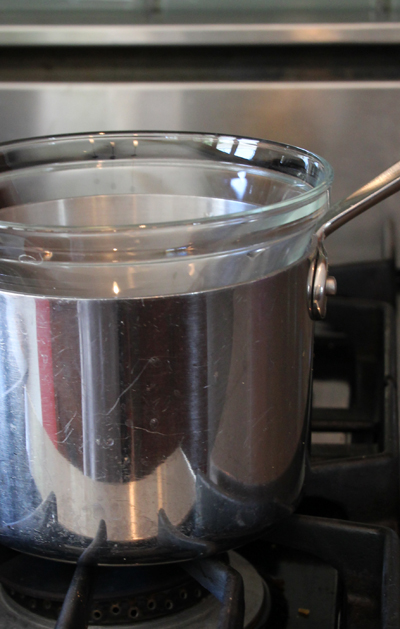 Yum.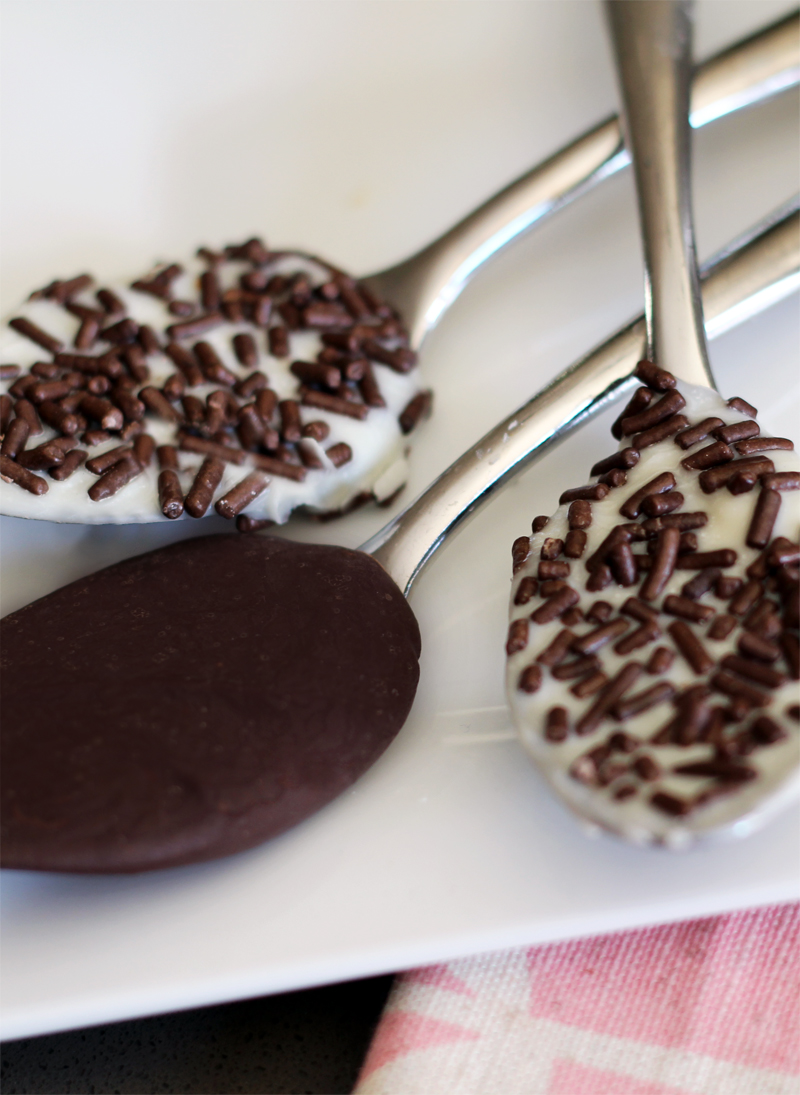 PS More recipes and good eats can be found right here.