Happy midweek! This is the time of the week that I just love because I'm starting to plan out my weekend projects and anticipate my time away from work with the fam, but am still not so rushed to finish my desk deadlines that I'm biting my fingernails. Midweek is a great time of the week.
A quick update to share regarding the trending colors that are making a friendly splash in this casa. That is to say that gold might be the new pink in this house. Or maybe they're tied at this point (as evidenced here, here, here, here and here), but I'm noticing that I've been drawn to gold-hued home decor for a while now and that it has begun to pop up with sparkly and brushed gusto over the past couple of months.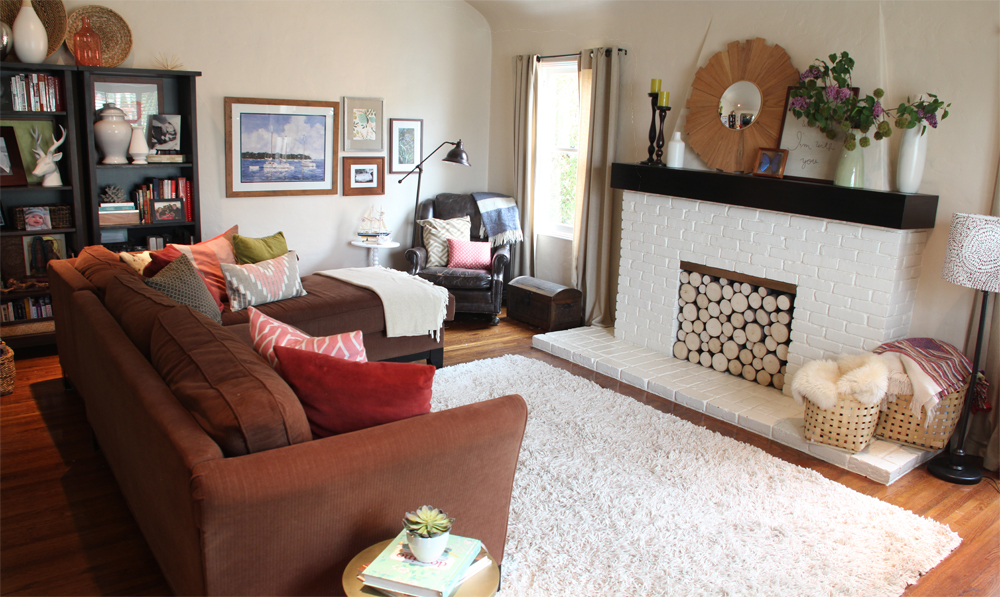 Lots of pops of pink. Something so soothing and warm and inviting, no? Perhaps teal or navy should make an entrance…
I feel like I jumped on the gold-lovin' band wagon early and began to embrace its shiny patina back when Kev and I first married almost six years ago. I'm pretty sure gold was still very not cool back then (remember the grimace you made when visiting Grandma's perfectly brass-covered bathroom?) and I recall bringing a dainty gold chain necklace in for repair to my local jeweler and having him inspect it oddly, telling me 'no one wears gold, no one'. I still wear that simple gold chain with a little pendant from Kevin every day.
Okay, side stories aside, here's a new gold addition that I'm especially enamored with: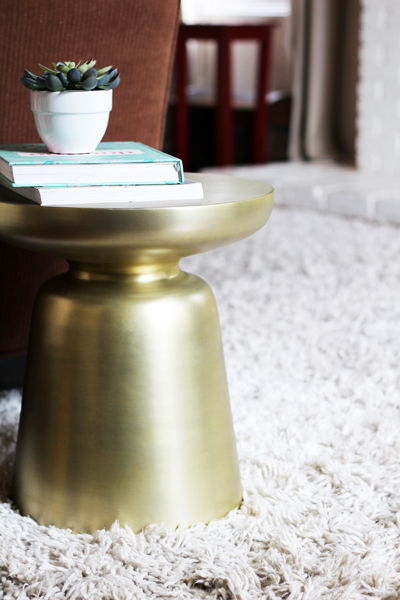 And it's brass, too! Without a coffee table we have been in need of a convenient table solution for drinks and whatnot, especially with friends over. I have a little wooden tray that I usually keep on the couch that houses all things reading material, remote controls, etc but with a bouncing toddler and snuggly dog it never felt quite sturdy enough to hold mugs of tea or glasses of water.
So it's been a side/coffee table search.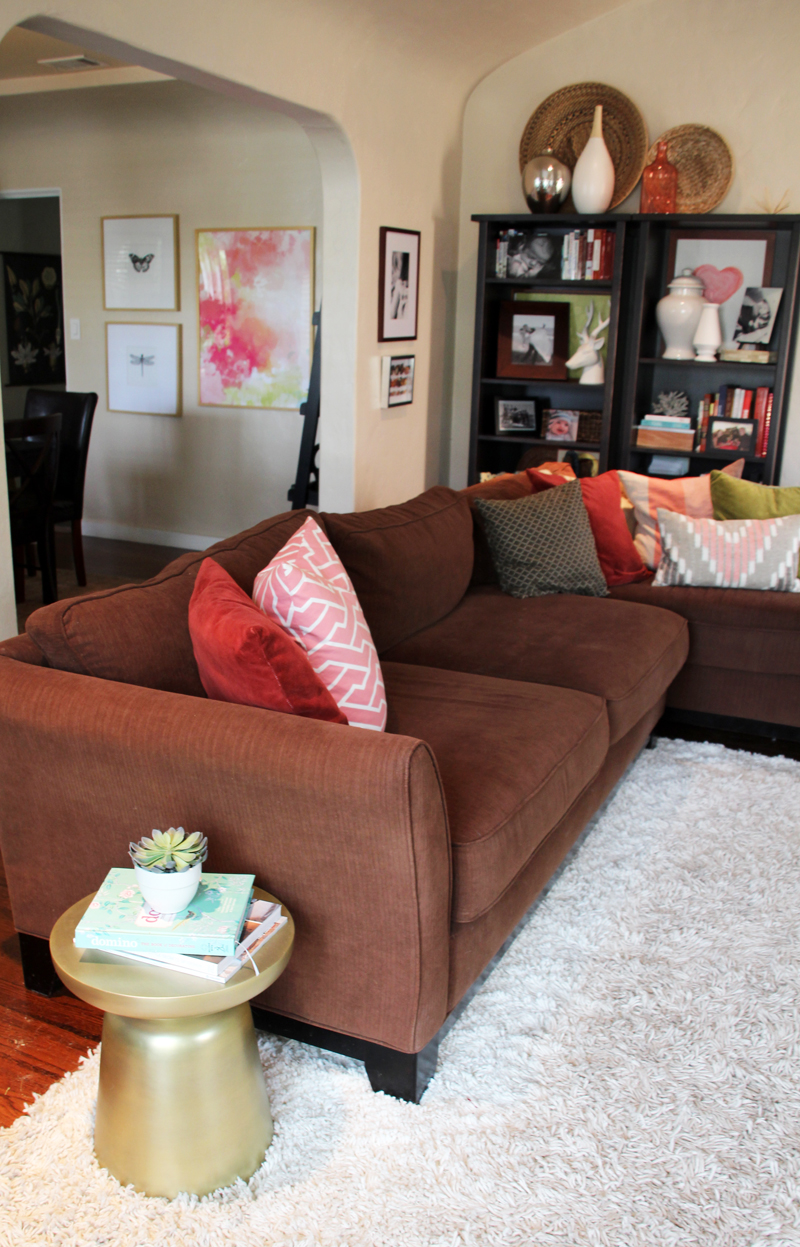 I tried out a couple of variations here and there over the past year (loooong search) but quickly found that this end-of-the-couch location called for something low profile and sturdy (anything with legs was easily tipped during the Liv and Bodie trial – one has inquisitive fingers, the other a very strong tail).
This antique brass West Elm drum table passed the test with flying colors.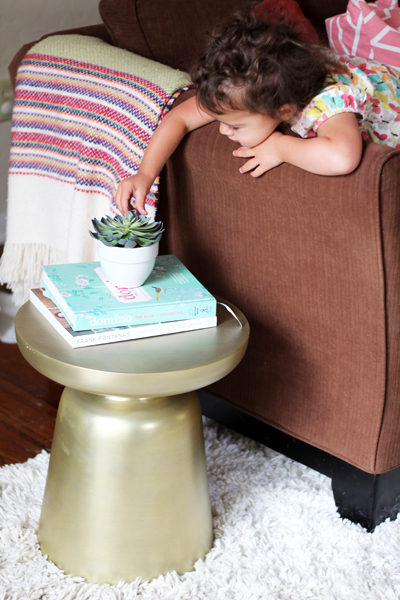 It is still tail height and it is still visited by inquisitive hands, but now the table is far from tipping when anyone runs by it at a fast speed. It's also fairly  light weight so we move it to the center of the sofa when it's needed for wine and water glasses.
I've had too much fun at West Elm over the past few months. It's rare that I'm toddler free outside of work and one of my favorite little stops when running errands is to swing by our local West Elm store and browse the sale section (which happens mayyybbeee once every three months). Other recent West Elm additions? There are a few now that I can spot.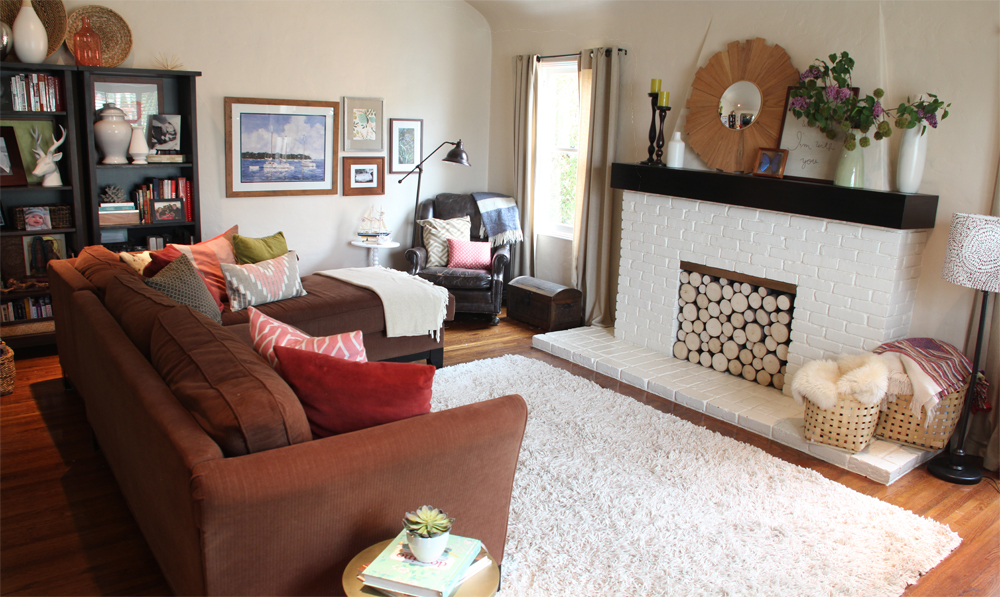 This pink/coral vase that sits atop the bookshelves is a clearance find. (Kevin didn't love my gold 'home' art project that used to also sit here and he ended up winning – I decided the letters might be best elsewhere after a couple of weeks).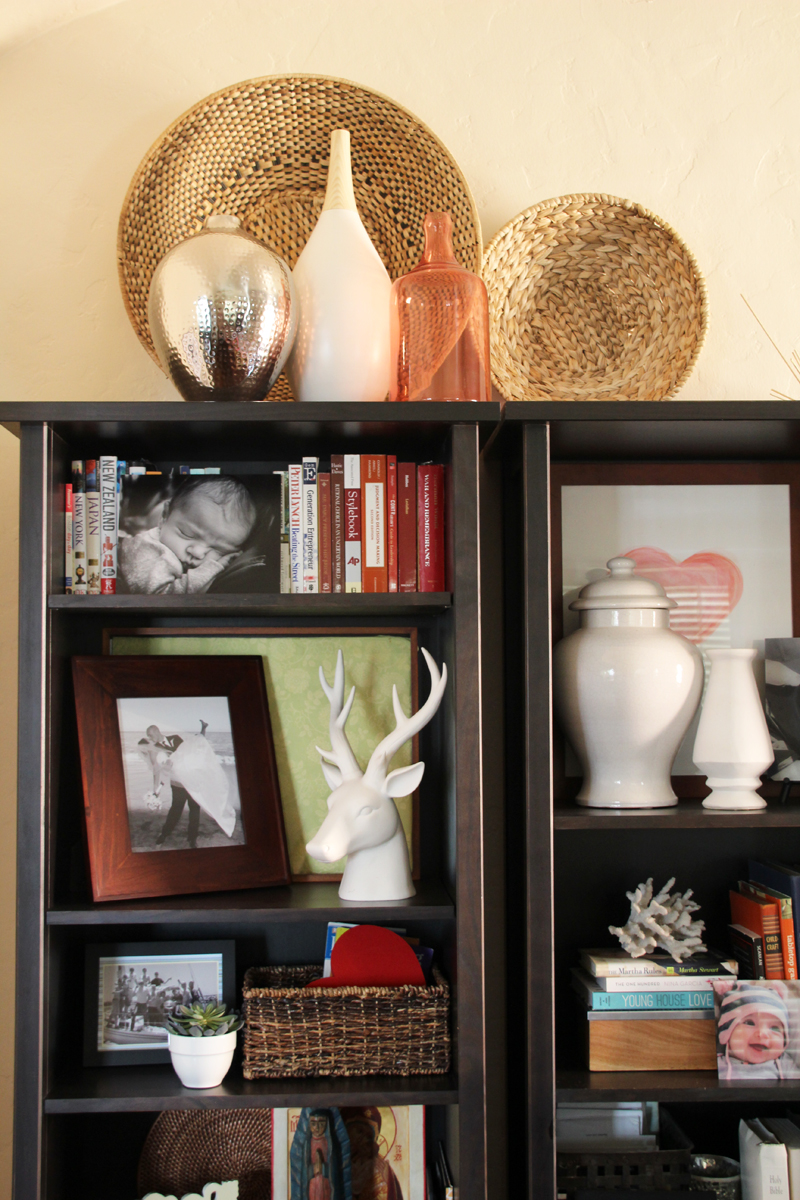 As well as a couple of new pillows. How great is that pink and taupe tribal print? Or the striped coral and brown guy that pulls the entire couch ensemble together?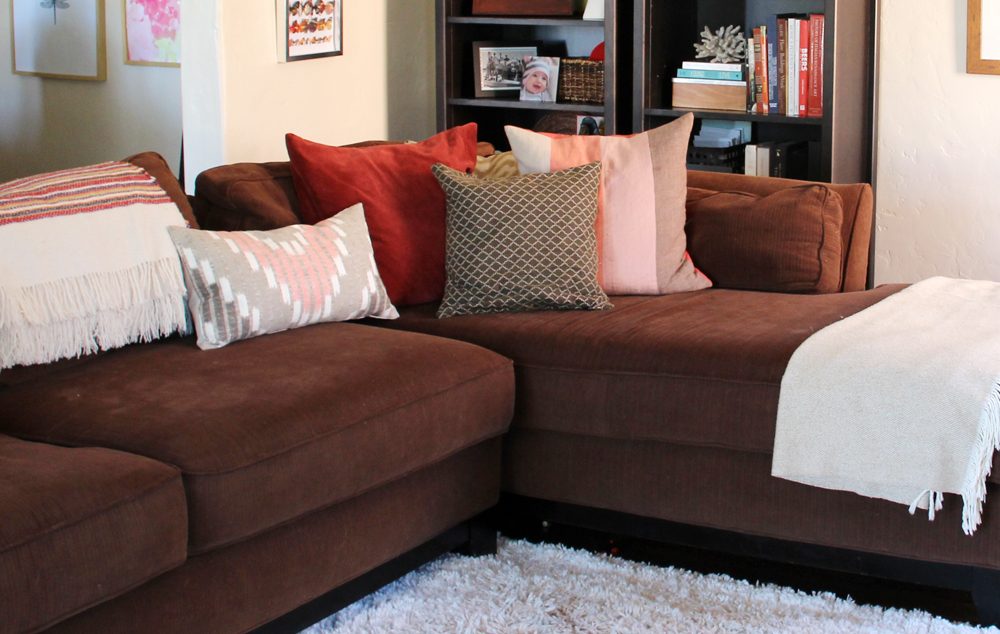 This one also now sits on our old leather corner chair.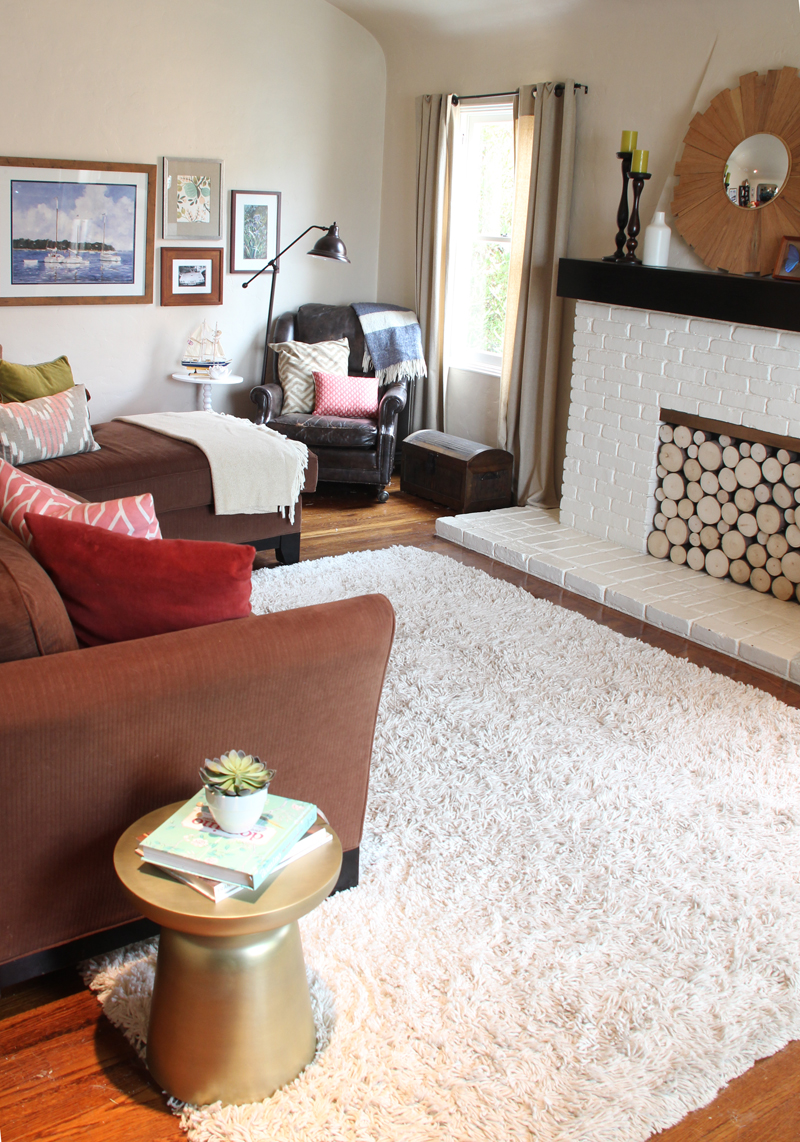 On the more pink front, I believe I've finally settled the score on deciding on new wallpaper for the new nursery! And my gold Land of Nod desk lamp and pillow for the office have recently arrived. Talk about sparkly :).
Happy soon-to-be weekend.
 All living room posts are sorted by tag right here for easy searching.