I know that there are a few bloggers (and artists, graphic designers, creative ones) who read this blog so I thought it might be fun to share a few of my favorite free fonts. High five, fellow typographists (font nerds)!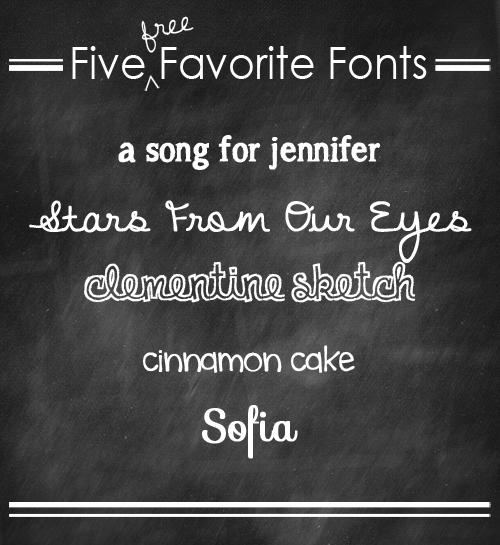 While I love me some beautiful fonts, I'm still not quite to the point where it's easy to hand over $60 for new computer characters (maybe one day… they are little bits of art for everyday use…).
But for today, free is a great way to expand on the font repertoire of one's computer library. And they're super easy to install. Generally it's a download, double click and 'accept' away from uploading them automatically into your fonts folder where you can use the font in programs like Word, Photoshop, Illustrator, you name it to create labels, letterhead, name tags…
Here are the links to the downloadable versions:


 Happy fonting :).