Yesterday I shared a few hand painted gift ideas for the lovely ladies in our lives (and last week a round up of non-handmade gifts), and today I have a DIY painted gift of a different variety. This time my gift is made by me rather than Liv (exacto knives and boring black paint are no fun for toddlers), but I know that she will totally adore covering the mug bases in various chalk formations.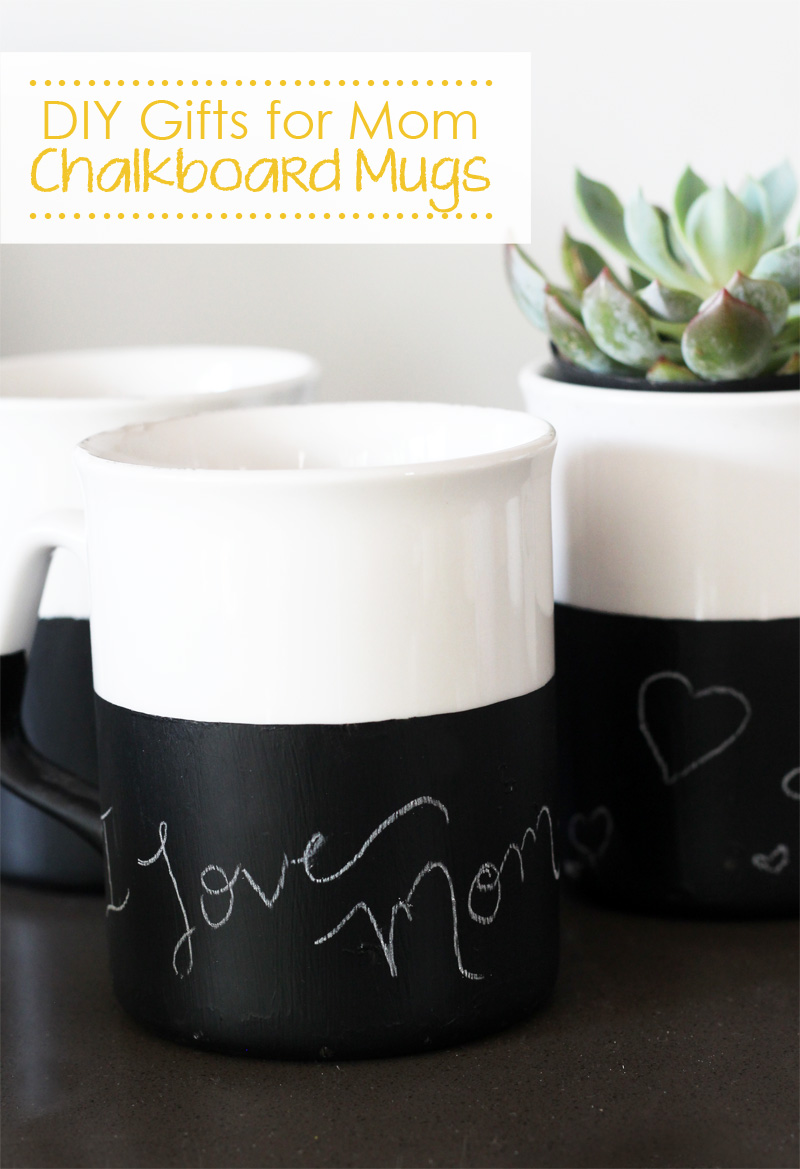 I found the idea on Pinterest – you can find some of the inspiration on this board.
Materials include: white ceramic mugs (mine are from the dollar store), porcelain chalkboard paint, a sponge brush, painter's tape, exacto/utility knife and chalk.
The process is so very simple: tape off your to-be-painted areas with painter's tape, cover the non-taped areas of your coffee cup with three thin coats of chalkboard paint (but not on the inside – I'm guessing no on digesting this stuff), turn upside down and allow sufficient drying time in between each paint layer.
Super helpful hint: use an exacto knife to create a nice smooth break following the bottom edge of your painter's tape before removing or else you will end up with flaky, rough edges.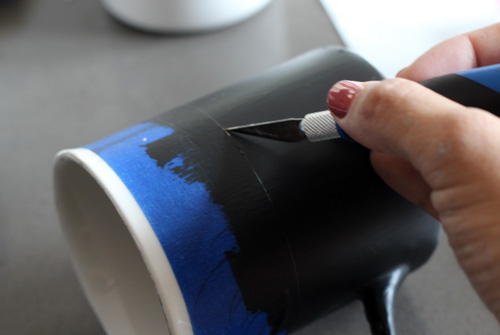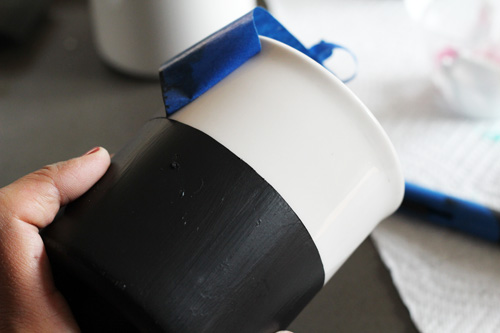 I used this chalkboard pencil (originally designed for seamstresses but super for accurate and pretty lettering) for drawing on the base of my cups.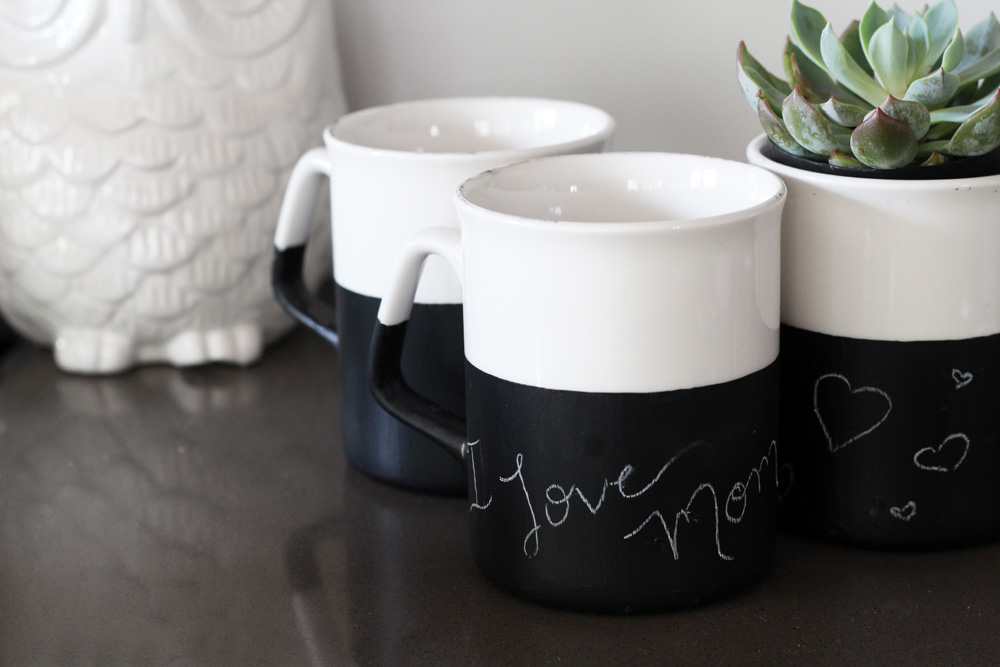 I wouldn't necessarily trust the paint in the dishwasher but hand washing with soapy water should be just fine. You could always go the super safe route and make pretty little vases or planters with the same technique!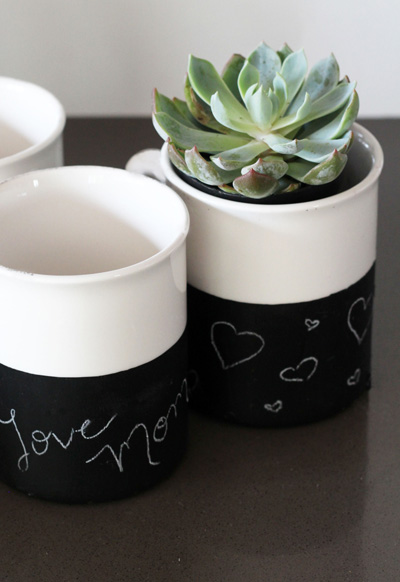 PS I tried this out with regular chalkboard paint since I have a ton on hand (even baking it as I've seen on Pinterest) but ended up with messy, flaky paint. That might be an okay solution for vases and whatnot that won't be used on a regular basis though.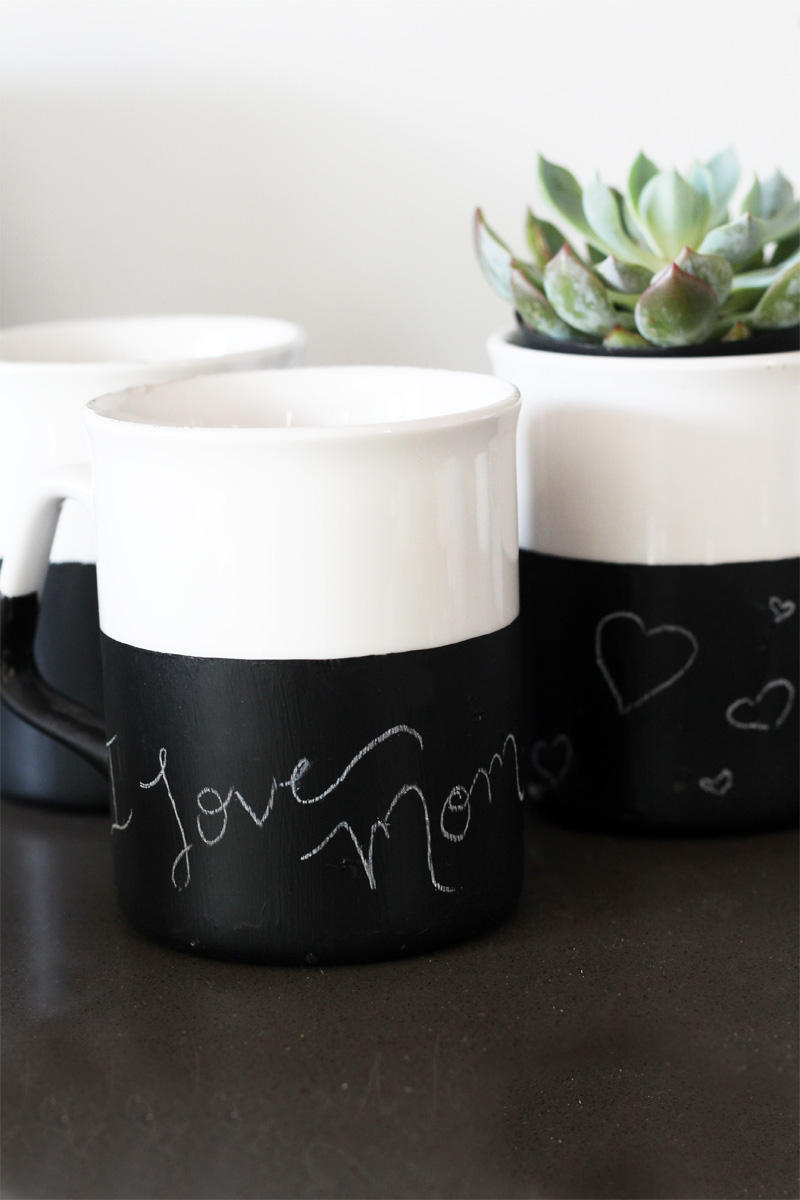 Oh, and do paint the bottom of the mug for secret messages!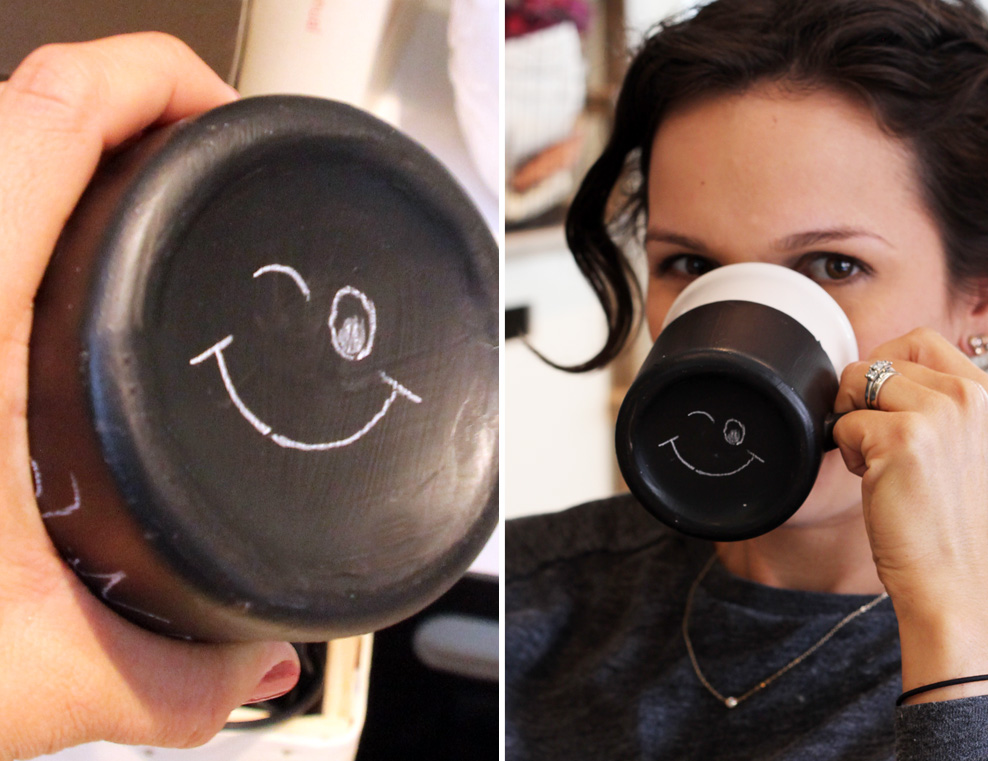 Picture me trying not to show my laughing mug behind my little mug…
Here's those links once again for a couple of Liv's painted Mother's Day gifts and for for the non-handmade gift ideas!