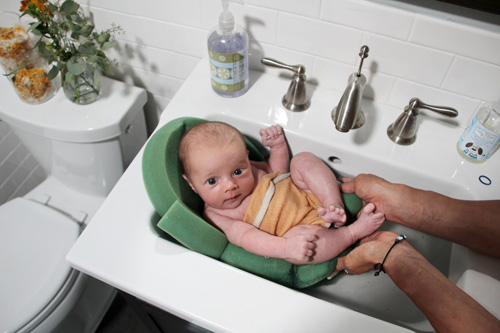 Happy weekend! Hope that you're having an excellent one. The girls and I are spending time with Nana, Papa and Mimi – it is a full on grandparent weekend and Liv is in heaven. We also indulged in a little swing dancing a la a local jazz group concert at the park and went out for pizza at a new neighborhood eatery.
I found these two pictures of Liv & Taylor as newborns and was so surprised: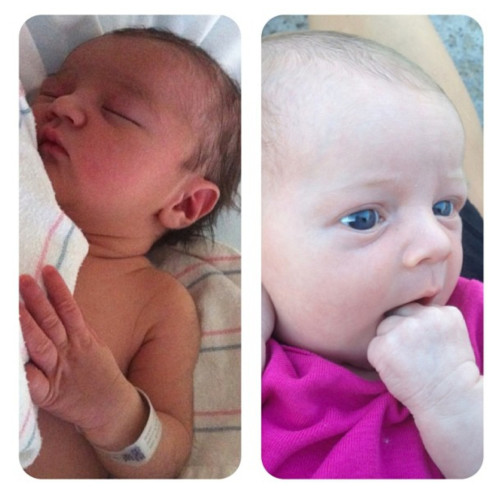 Shared the comparison on Instagram recently – the above is without a filter! My two comparison bath pics are a little less drastic but the range of baby genetic possibilities that our family might have makes me smile. Liv really was pretty darn tan at birth and Taylor's eyes are stunning.
PS one of the best pieces of baby advice we've received (this was back with Liv) was to purchase a simple foam bath insert for baby baths and to forgo the big plastic tub. For the first year or so of Liv's life we didn't have a bathtub (while we built this guy) so Liv just showered with me while I held her (I also attribute this as to why she doesn't make a huge fuss about getting water in her eyes). But when we did do sink baths we just filled up the sink with warm soapy water and propped Liv (and now Taylor) up with the foam. You can pretty much submerge everything but the head this way, and that totally beats a cold belly and bum from a sponge bath. It's quite economical, too. Similar version found here.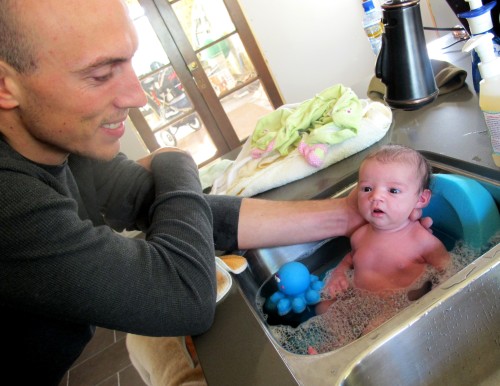 Taylor at top, Liv at bottom :). More favorite surviving-the-first-three-months baby product ideas found here.
PPS Fun link finds: awesome wardrobe styling tips from a former J Crew stylist (love the one about rolling sleeves) and cute pregnancy outfits by trimester worthy of pinning.