I was asked to bring this delicious cookie to a baby shower and was amazed at how simple it was. Had to share with you. If you have these four ingredients on hand, this is a must bake!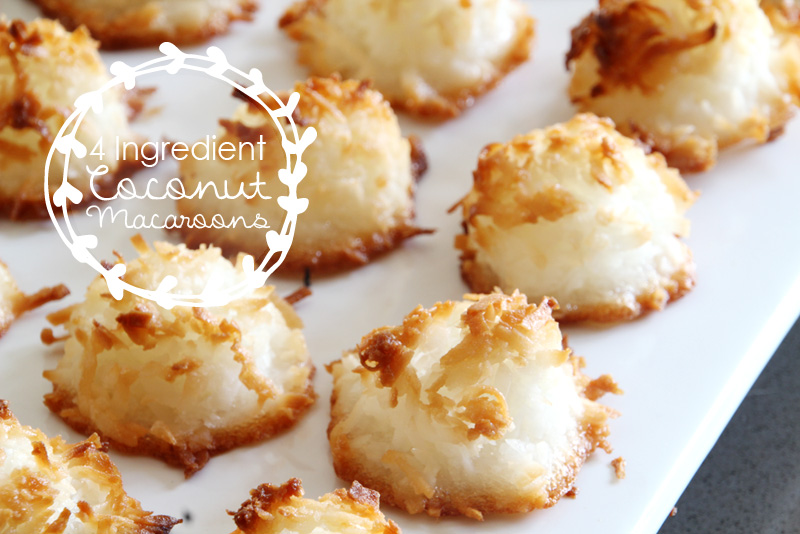 I adapted this recipe from Martha's original here. The only ingredient I didn't have on hand were the coconut flakes, but the three eggs, sugar and salt were pulled from the cabinet (and I'm thinking I'm going to stock coconut on a regular basis because this is a great go-to for a last minute dessert. And drizzled or dipped in chocolate? Yes, a good go-to indeed).
Plus, they're gluten free! The momma who we were honoring with the shower has a preschool-aged son with a gluten intolerance, it was an added little bonus that this is a sweet treat he can enjoy too.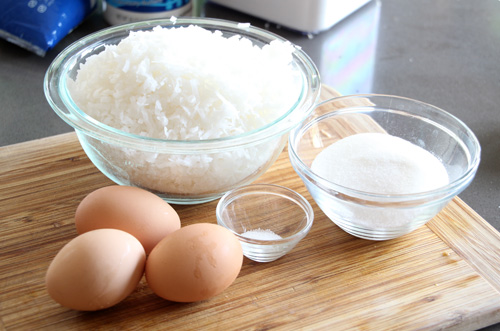 4 Ingredient Coconut Macaroons

m
m
Six cups sweetened coconut flakes, 3 egg whites, 1/2 cup sugar, 1/3 teaspoon salt
Preheat oven to 350 degrees. Whisk together egg whites, sugar and salt until frothy.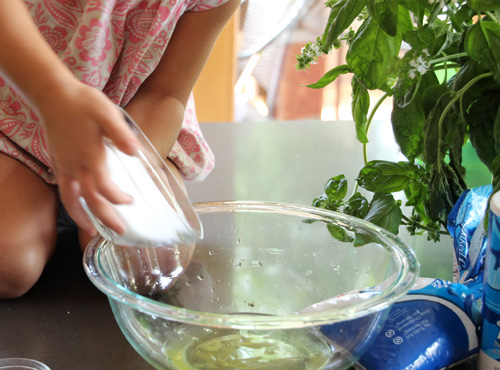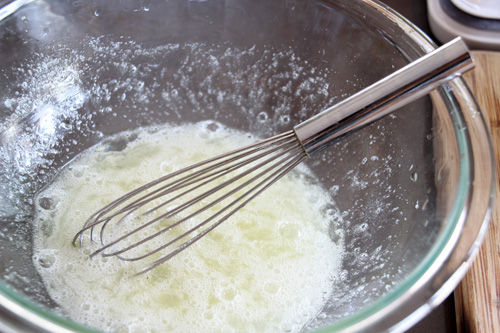 Gradually fold in coconut until it is well coated in wet mixture.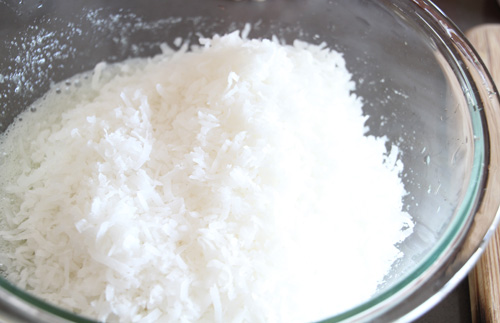 Use a spoon or cookie scoop to create small mounds of coconut on a cookie sheet (I like to line mine in parchment paper and a bit of cooking spray) and bake at 350 degrees for 15-25 minutes.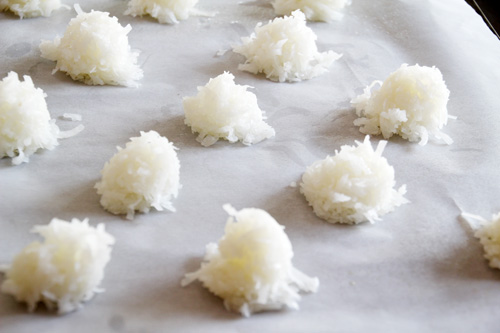 As with most baking, there's no exact time requirement in the oven, but I like my coconut macaroons golden on the edges and soft on the inside, and that ended up being about 20 minutes.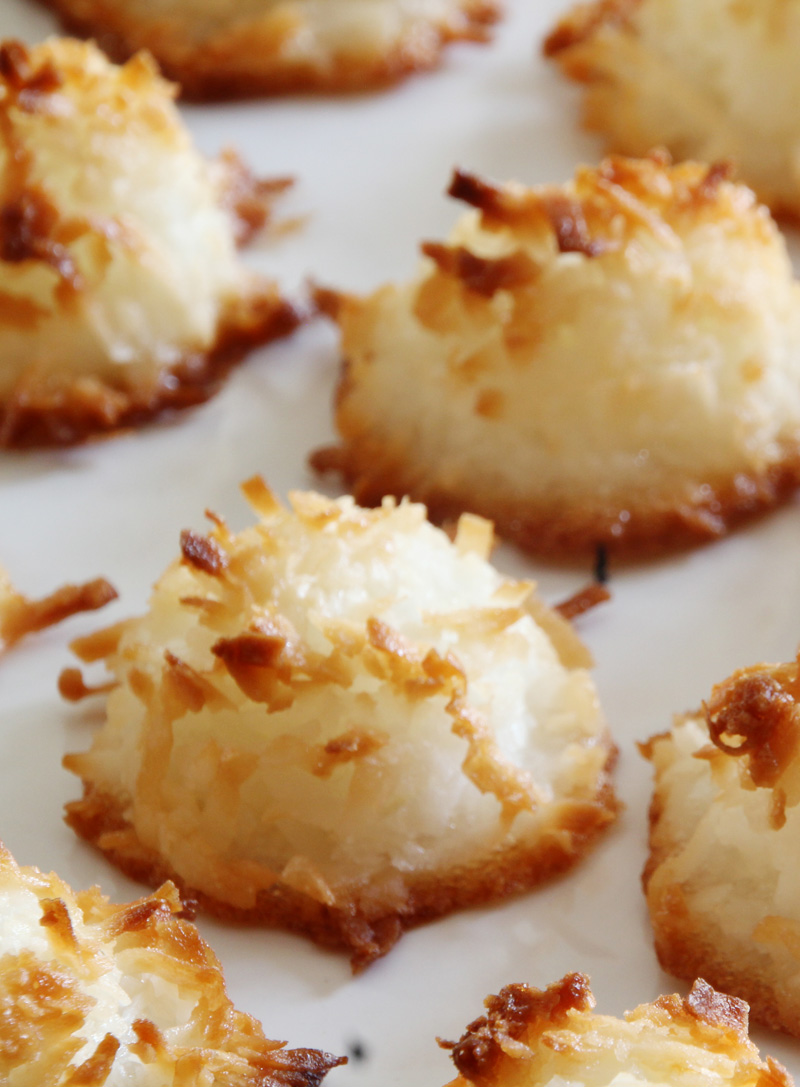 Chewy, sweet and so delicious.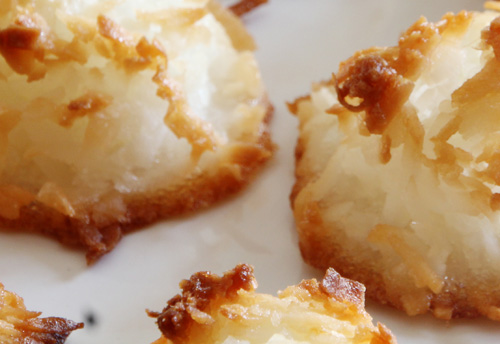 Have a great start to your week! And if you ever try this one out let me know what you think.
PS More good eats posts found right here.