As a quick follow up to yesterday's post about fresh fruit popsicles, I thought I might take a moment and share a little tip on freezing these yummy summer fruits before they're gone. Freezing your own fresh fruit is usually a much cheaper alternative to purchasing frozen – and it means you can eat all of those sweet berries and stone fruits out of season without purchasing them out of season (which means they travel thousands of miles and aren't nearly as good).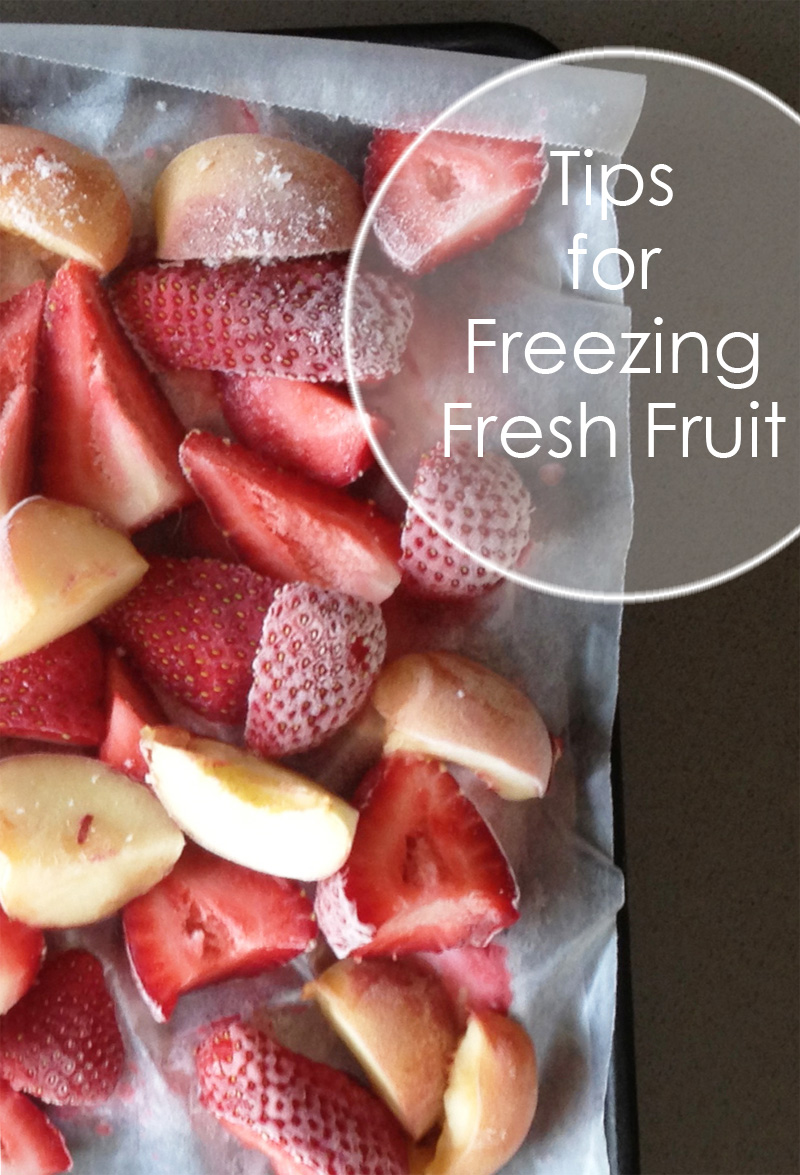 Our summer fruit is dwindling down in our weekly CSA box but favorites have been cantaloupe, watermelon, blueberries, strawberries and peaches. We've been using those to make cantaloupe & basil fruit blends, summer tarts (or galettes), layered popsicles, smoothies or just eating them in the raw on a warm afternoon.
Freezing fruit so you don't end up with a gobble-gook of a mess goes something like this…
1. Chop fruit into evenly sized pieces and place in a single layer on wax or parchment paper. Cover with another piece of wax/parchment paper and add another single layer of fruit. Stack as high as you wish.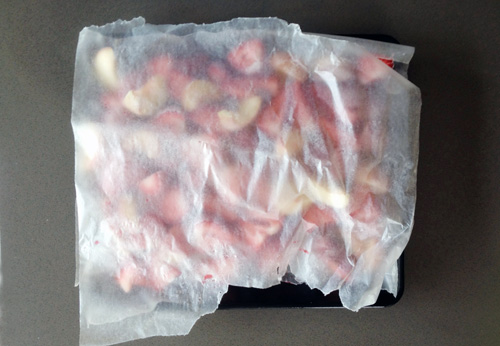 2. Freeze for a few hours.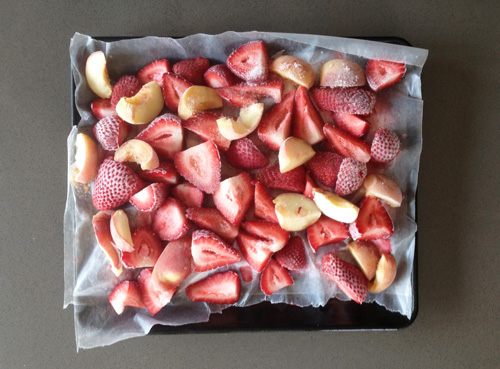 3. Now that each piece of fruit is individually frozen, shake your layered paper into freezer ziplock baggies.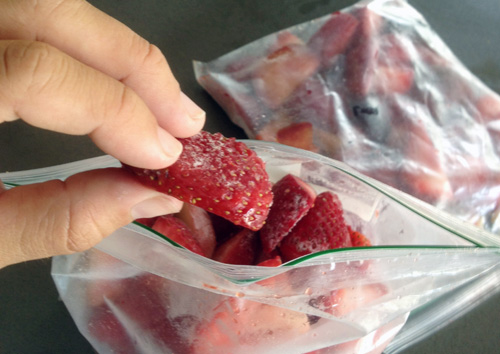 4. Put back into the freezer for another day!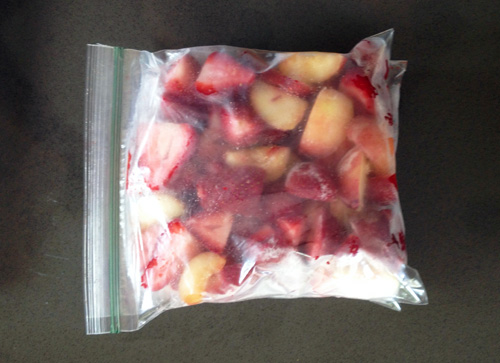 And when you're ready to enjoy, your individually frozen bite-sized fruit pieces will be ready and waiting (no sledgehammer to separate fruit ice blocks required. usually).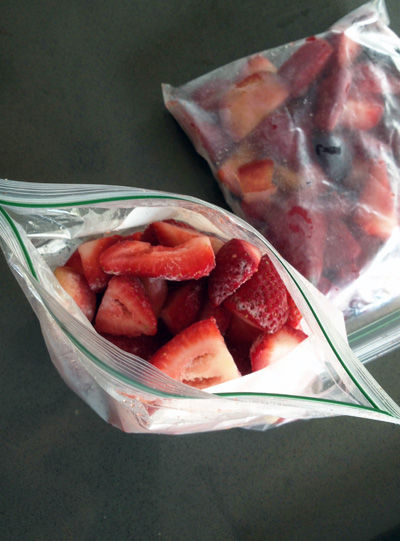 PS More recipes and good eats ideas found here.