Before you head off into the craziness that is Thanksgiving (well, you know, the cooking/assembling family/getting the charades & flag football ready… all of that fun stuff), here a few place cards, 'grateful for' note cards and labels to make the most of your family time together.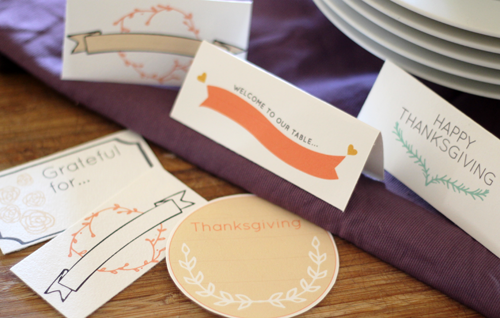 You can download the full Thanksgiving note card file by clicking the link or right clicking and 'download saved file as' to your computer. Make sure you're grabbing the .pdf and not just the image itself (the quality is much better in the pdf).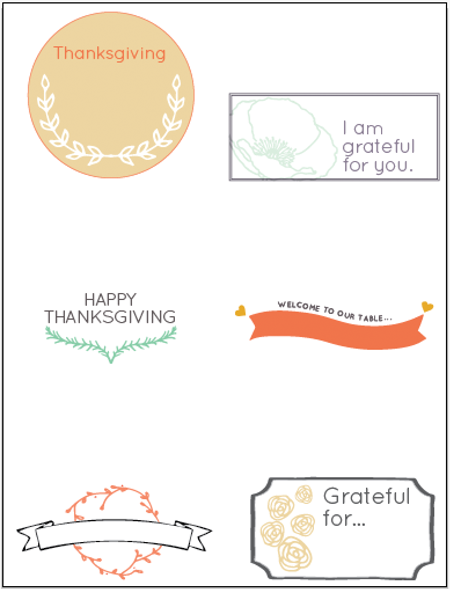 The cards could be used as place cards (hence the offset positioning – so that you can tent the ones you'd like).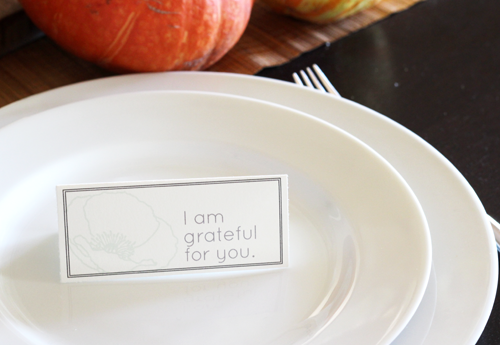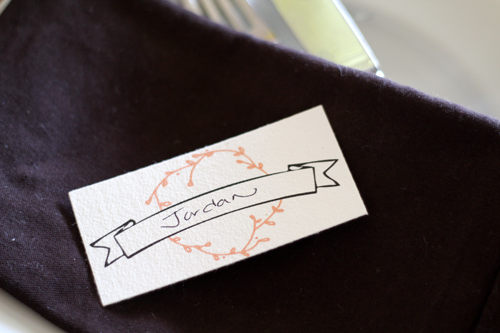 Or as grateful cards, where guests can share what they are most thankful for this season.
Put out a big bowl for guests to add their notes of gratitude, or punch a tiny hole in one corner and let family members hang their thoughts on a gratitude tree.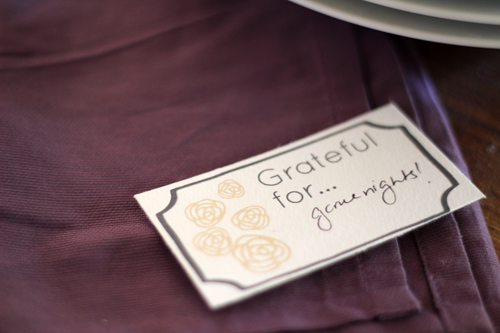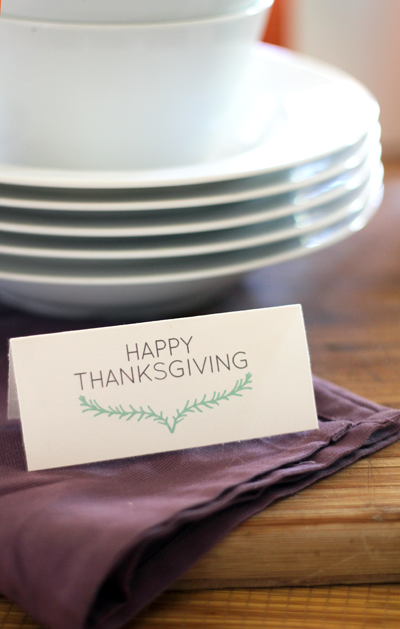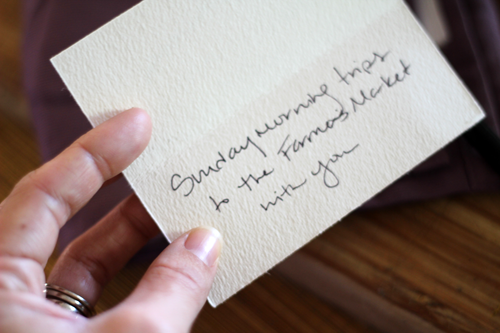 I'm going to let you in on a little secret… I make many of the graphics that you see on this blog myself, but I am also a member of an amazing subscription service called Roost Tribe. Bonnie, the fabulous illustrator behind Roost, shares beautiful designs on a weekly basis for use on your blog or wherever (and for only $5 a month). They come as eps files (on a sheet or two – sort of like clip art) which means I can play with them in Adobe Illustrator and can turn them into my own creations, such as these place cards.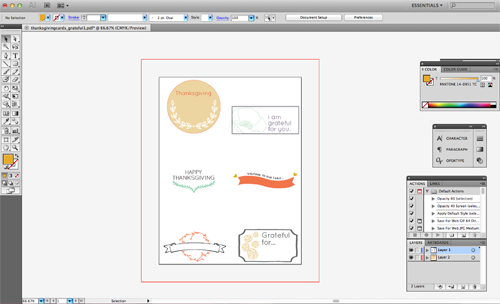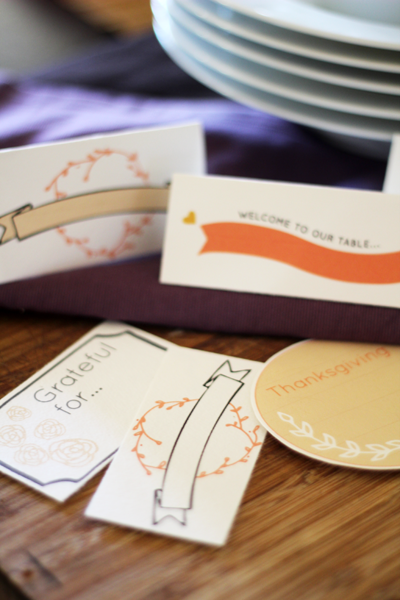 Have a wonderful and relaxing Thanksgiving with your family! And if you're still in need of more ideas for decorations, table settings, color palettes or DIY projects, check out the Thanksgiving archives on this blog.