One of my favorite things to do as someone who works in marketing is to put together a catchy, well-designed piece of marketing material that is both modern and memorable. But coming up with ideas, layouts, graphics, images, fonts and so on constantly… it can be tough! And you have to be a bit savvy at tools such as Photoshop, Illustrator and InDesign to really make it happen.
Enter one of the coolest online tools I have found yet. Have you heard of Canva? Canva is a free website that features pre-made layouts, drag & drop graphics, fonts and colors making it easy for any user to pop in, pull together a professional looking flyer, invitation, postcard, brochure, blog graphic or even a Facebook cover, and publish it within minutes.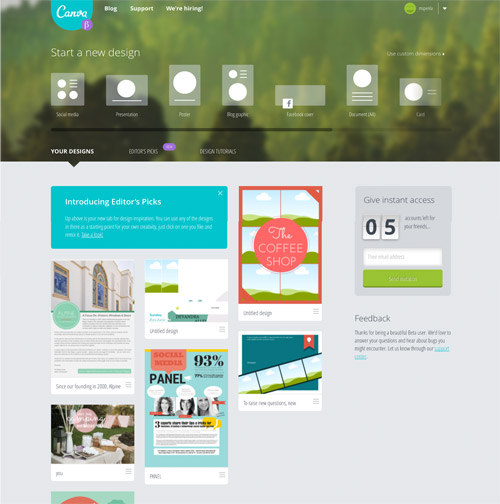 You can see some of my saved drafts above – even the graphic from Liv's camping birthday post was a Canva graphic (and it took me 2 seconds to create).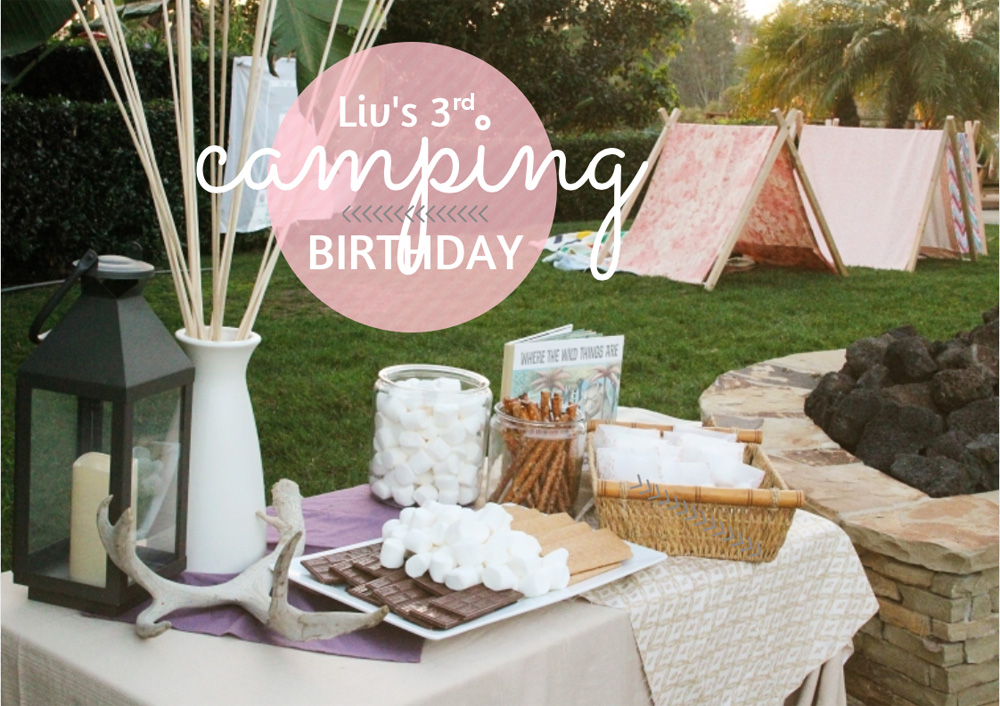 Here's a little bit about how the tool works and a preview of the workspace: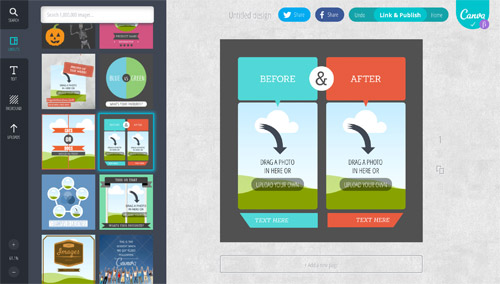 After logging in, 1. you choose which style of project you're working on (i.e. a postcard or a poster), 2. an already designed layout for that project from their selection (or create your own), and finally 3. drag and drop from a library of really creative graphics (with and without editable text), fonts and images.
Above shows a sample of layouts available when I choose 'social media graphic', below a preview of the text graphics that you can include in your design.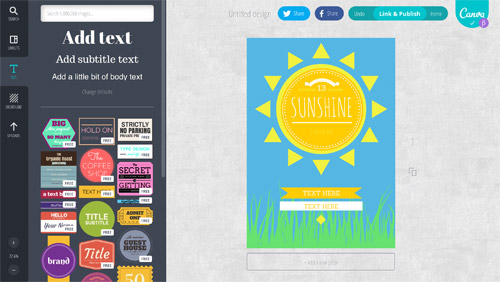 I upload my own photos for my work, but they have quite the selection of stock images available for a very small price (in the design world we pay big bucks for stock images). There is a paid portion of the site where you might shell out a $1 for something really unique, but I've used only the free graphics available and there are plenty.
It's basically InDesign as a website. With most of the Illustrator work done for you :).
If you are a blogger, I highly recommend this for adding text and graphics to a pinnable picture of your projects – if you're a mom, this tool is perfect for birthday invitations or photobook layouts – an entrepreneur or business owner? Check out the layouts they feature for business cards, posters and presentations.
I'm one for a super simple explanatory video, here's Canva's:
When I first joined it was by invitation only. If they ask you to hop on a waiting list I promise it won't be long before they give you access. You must give it a try.
PS This is not a sponsored post, just another cool tool I'm sharing as part of a new series called 'Tech Tips'. We're two posts in, but if you'd like to check out the first on an email inbox management tool, it's right here.