I'm a little predictable when it comes to sunglasses. I have a smaller face and most sunglass frames feel overwhelming on me. I feel pretty lucky that over the years I've found two brands that I feel really comfortable in, they've sort of become my sunglasses uniform (a little boring, I know). Inevitably one pair is always missing while the other pair is right where I left them.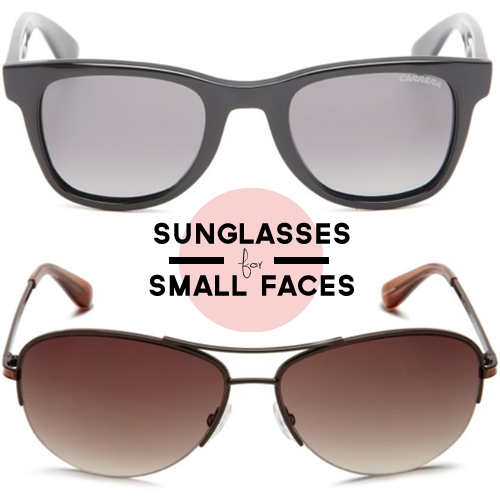 Forgive the randomness :), I would have loved to have found a post just like this ten years ago (shaking fist at all of those department store sunglass counters and Target turnstiles with mirrors the size of matchboxes).
The first, a classic take on Wayfarer sunglasses by Carerra. They have a similar look and feel as the typical Ray-Ban style but the frames are more petite than every other brand that I've tried. They're also a little snug on the head at first purchase, but nothing that a little molding and a hair dryer can't handle (or that heat machine at the actual department store if you want to get fancy). Sometimes I feel like I went shopping in the children's section for these, but I love them nonetheless.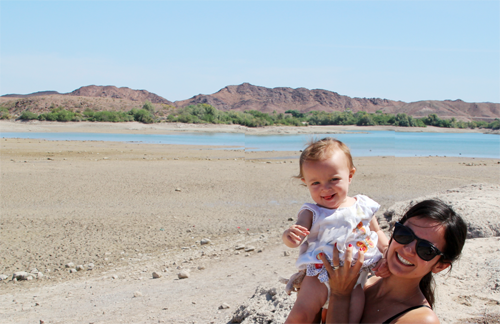 The second, a pair of aviators by Marc Jacobs. These are my favorites and I've been wearing this pair for four or five years (or longer?). Well, not the exact pair I have on me today, I seem to be replacing them too frequently. Thank goodness they're half as much online as they used to be :), perhaps that means that I should stock up? this style isn't going anywhere, is it? I wear them all of the time (as evidenced here, here and here).
Sunglasses are so personal. They are also unique in that they will probably always be a bit synonymous with grabbing your keys and phone off of the counter on your way out the door – they're one of those staples that you don't leave behind any time of the year, and in my book, you're fortunate if you can feel as comfortable in them as you do your favorite pair of jeans (sigh. is that not the best feeling).
Good news! They are still a bit big on the munchkin. Perhaps my head is more of a normal size after all :).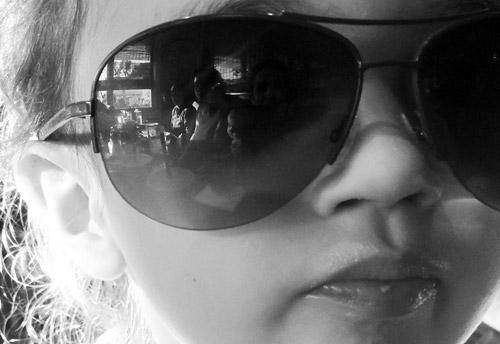 I need to find the kids non-breakable version of these stat. I love that photo.
PS I'm clearly excited for summer.