I'm traveling to Salt Lake City today for Alt but I have a fun project to share with you in my place. I created these super easy $6 marble cheeseboards a while back and was so honored that my very favorite Emily Henderson scooped up the project for her blog.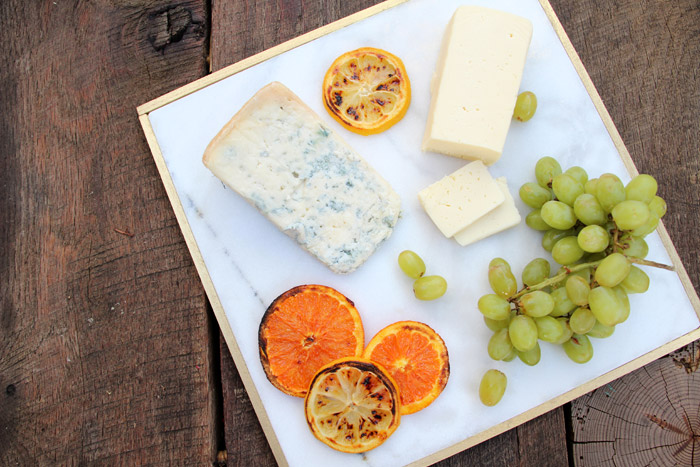 Jump on over for the quick how-to.
Marble is so beautiful! But also so temperamental to work with on a grand scale since it can stain so easily. I've been in love with the idea of finding a small slab for our kitchen (especially for serving and displaying appetizers and such), but even a small chunk is rather pricey. This is such a pretty and luxe alternative – the tile size is perfect for parties (I'm thinking a set casually lined up on a table, perhaps at different heights, or scattered about a room filled with goodies) and the gold lining makes the board feel 'finished'. It would make for a lovely and fast gift, too.
Very in line with the slate cheeseboards that I shared back in April. Mmmm I shouldn't write these posts when I'm hungry. Happy crafting!
PS More handmade gifts here, and more party & entertaining ideas right over here.