A lot of this has been happening around here lately…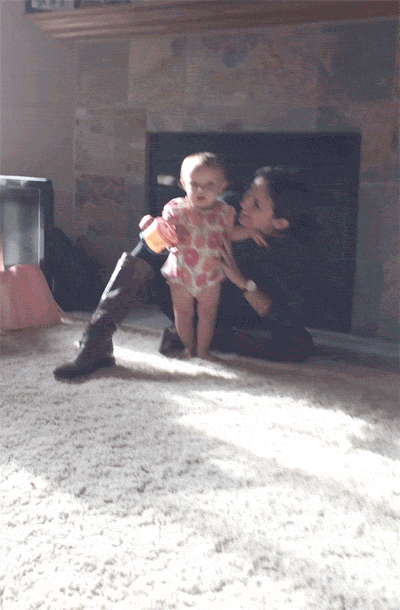 This was just a couple of weeks ago when we captured Taylor's very first steps across my Dad's living room. One day she had decided that the two occasional and tentative steps here and there were not enough – and off across the room she went. She hasn't looked back since.
Amazing when that little something in development clicks, and then it becomes the norm.