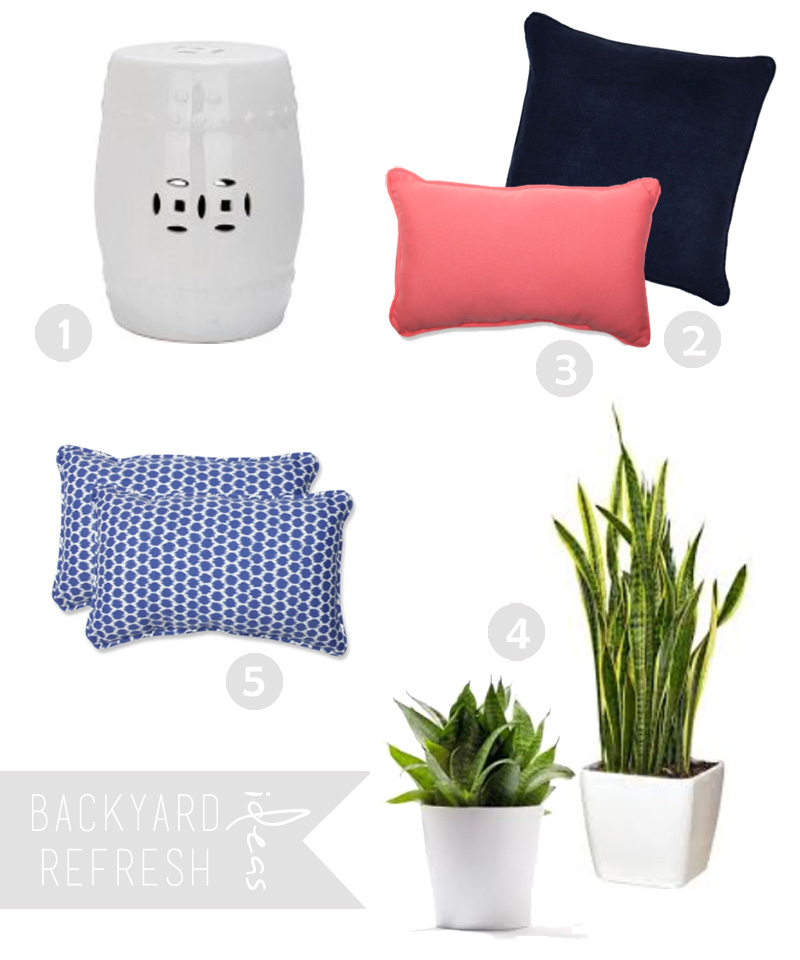 garden stools | navy pillow | coral pillow | succulents! | patterned pillows
One of the first spaces we tackled when we moved into our home was the backyard. We have a rental (a granny flat) that takes up more than half of the yard and what's left has affectionately become our 'entertaining space'. Mostly because Kevin and I designed it to do just that – host lots and lots of people! There are many days when I wish we had a big patch of lawn and a space for the girls to run and play (and many days when I wish I could just send them outside to run off some steam), but that was not our mode when we moved in as a young couple ready to throw all sorts of outdoor soirees.
We love this space. We've used it from the start – and at the start it had a lean-to-esq quality – to bbq, host birthdays, watch football games (there's a tv that we can secretly swivel out one of the windows) and play in the warm San Diego sun.
But it's been five years since we've really spruced up the outdoor fireplace seating area (besides adding the wrap around deck and big handmade table). The sectional is starting to fade in the sun and the pillows need some serious love. It's my mission to give this area some attention in anticipation for many an outdoor evening with friends.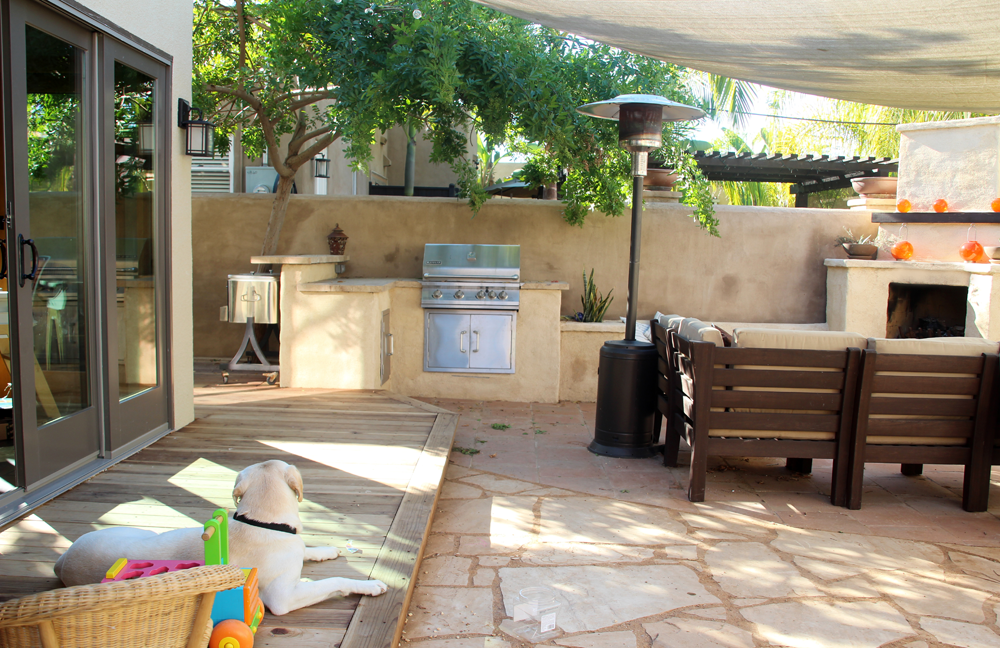 I've already purchased two of the above garden stools by saving up credit from my affiliates program with Ruelala (it's taken me a few years but I was so excited to pull the trigger – ps that site is so addicting, I have to stop visiting) and I'm searching eBay and other sites for reasonable outdoor pillows. Overstock and etsy often have great choices. Also! potted plants. My mom has been a tremendous help in this department (some of her work evident here) but we've been doubling the amount of pots and slowly filling them with more drought-tolerant (for watering-intolerant minds like mine) varieties. Will keep you posted. Really excited about what's happening out there.
PS more yard transformation action here. and I can't believe that it all started here.