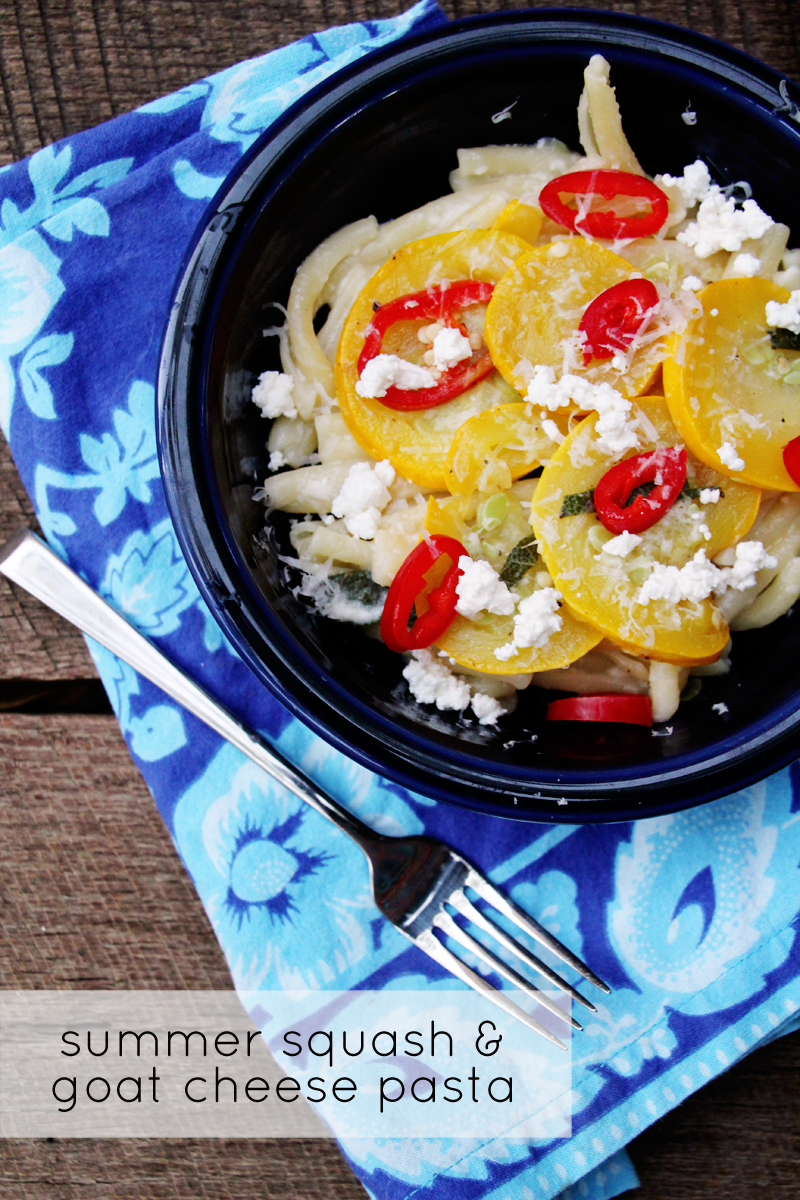 Kevin was out of town last week and I was inspired by this series on three ingredient pastas to cook something very wholesome and easy with the girls. That same day we finally harvested two yellow squash that were each the length of Liv's arm (crazy) and that became our starter point. Wanting to keep pulling from our own garden box, I added a red bell pepper and a handful of sage leaves to the mix. Plus goat cheese, cotija cheese and pasta from our stash on hand. So fresh! So easy.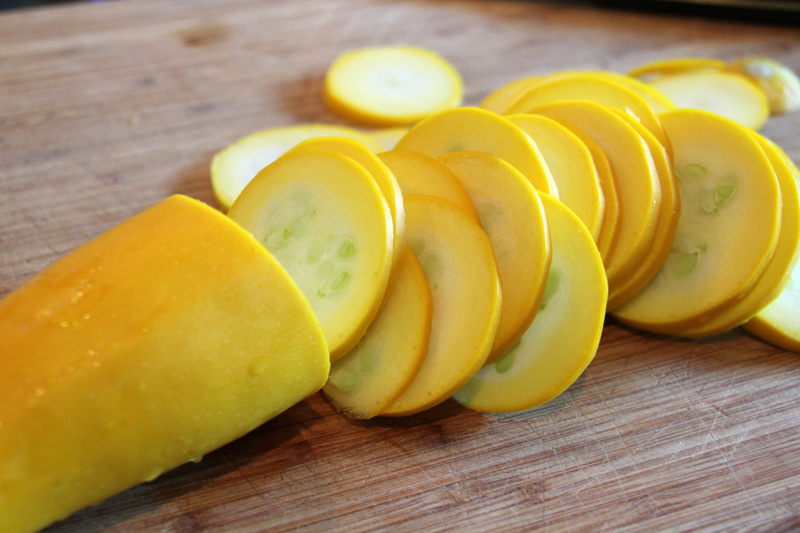 Last week's mini harvest to choose from: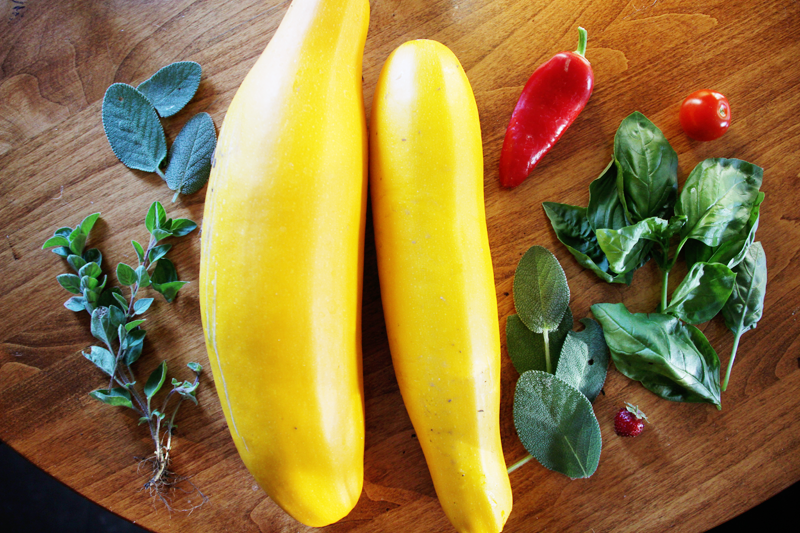 Yellow Summer Squash & Creamy Goat Cheese Pasta
Ingredients: pasta, yellow squash (though any squash will do), goat cheese (or really any cheeses of your choice), sage (or any herbs you have on hand – there's a pattern here), bell pepper for topping, butter
Cook your favorite pasta just a few minutes shy of package directions. When straining, reserve ½-1 cup of pasta water for sauce (do you know this trick? I can't believe I just learned this easy diy sauce trick this year). Saute slices of yellow squash in butter until slightly translucent (watch for over cooking here, al dente is better than smashed) and spoon out squash into a separate bowl. Add reserved pasta water to melted butter in the sauce pan that previously held squash and sprinkle cotija cheese (or any melting cheese like parmesan, cheddar) and sage en chiffonade (see below) while stirring. Continue to stir until the sauce is slightly reduced and resembles a watery, cheesy, buttery broth. Mix in pasta and cook for 2-3 minutes more allowing all ingredients to simmer together.
Serve pasta in bowls with sliced squash layered on top, sprinkle sliced fresh red bell pepper and creamy crumbled goat cheese over squash.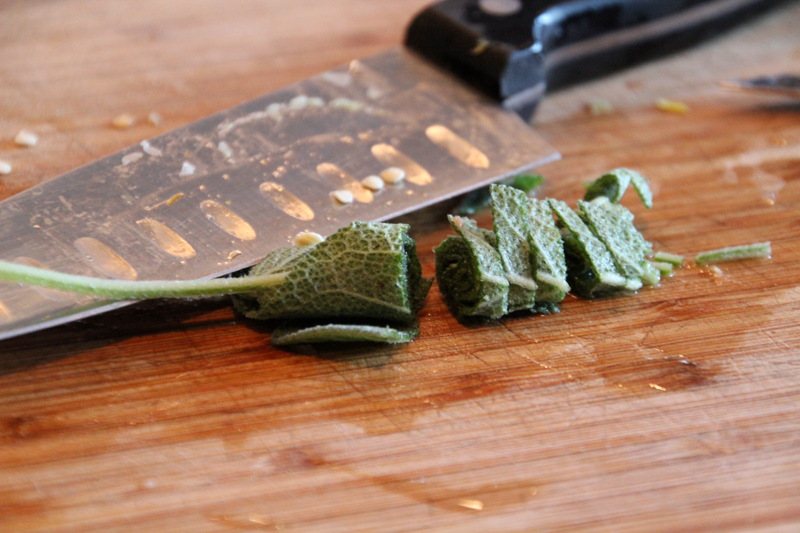 Cutting leafy vegetables or herbs en chiffonade is a fancy way of saying that herbs are stacked, rolled up tightly, and then finely sliced to produce slender ribbons. It's pretty and effective, and I use it all of the time.
This pasta is also delicious without the cheese & pasta water sauce, and instead tossed cold with olive oil and vinegar to make a pasta salad. Yum!!
Enjoy your beautiful week :).
PS our over-zealous yellow squash plant (why cocoa hulls and marigolds made the difference) and more 'good eats'.