I am almost half way through this pregnancy at 18 weeks (isn't that crazy??) and I've been searching out second trimester non-maternity (the flowy, casual type) summer dresses to help with this growing bump. We were in exceptionally warm summer weather this past weekend up in Sedona, Arizona with family and it was one more reminder of how valuable a great cotton, slip-on dress can be (pregnant or not).
Six more dresses that I'm eyeing right now: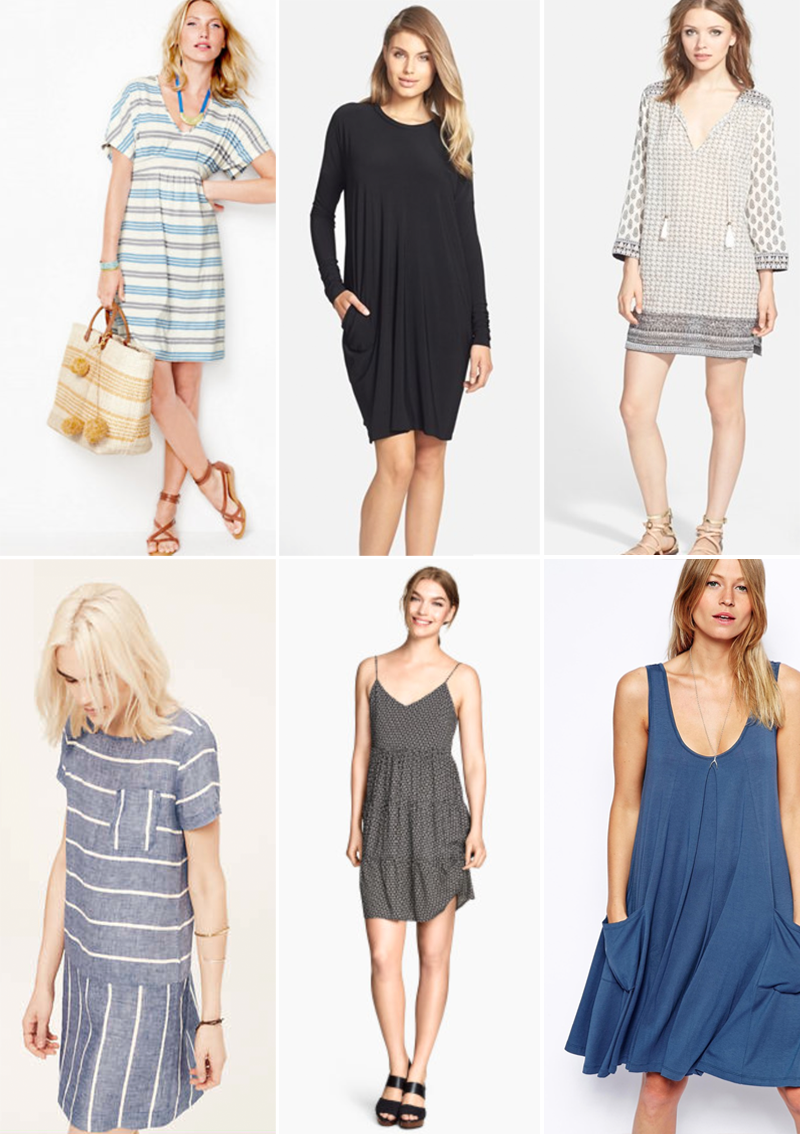 Easy V-Neck Knit Dress by Garnet Hill | $29 from $58
Draped Jersey Shift Dress by KAMALIKULTURE at Nordstrom | $92
Daria Tunic Dress by Soft Joie | $188
Lou & Grey Striped Chambray Dress by Loft | $69
Tiered Dress by H&M | $12 from $25
Basic Pocket Swing Dress by ASOS | $48
Test driving: I ended up ordering #1 in blue and black and LOVE how they fit (especially around the chest, which can get a little tricky with maternity). I also fell for #4 (waited for a promotional code) and really dig the chambray. Loft is surprisingly awesome right now.
Part 1 to this post, more maternity style ideas, and all of the style boards featured on this site. Happy Monday!