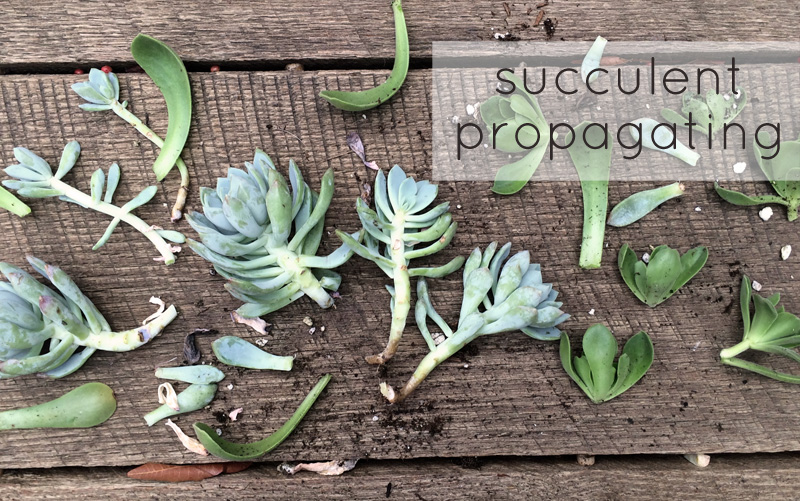 I was at the nursery the other day picking up packs of flowers for our front yard and a new trellis for our veggie garden when a table of beautiful succulents caught my eye. I have been really wanting to replenish our wooden succulent planter box on our outdoor table but the cost of those little succulent pots has always kept me from taking on the project.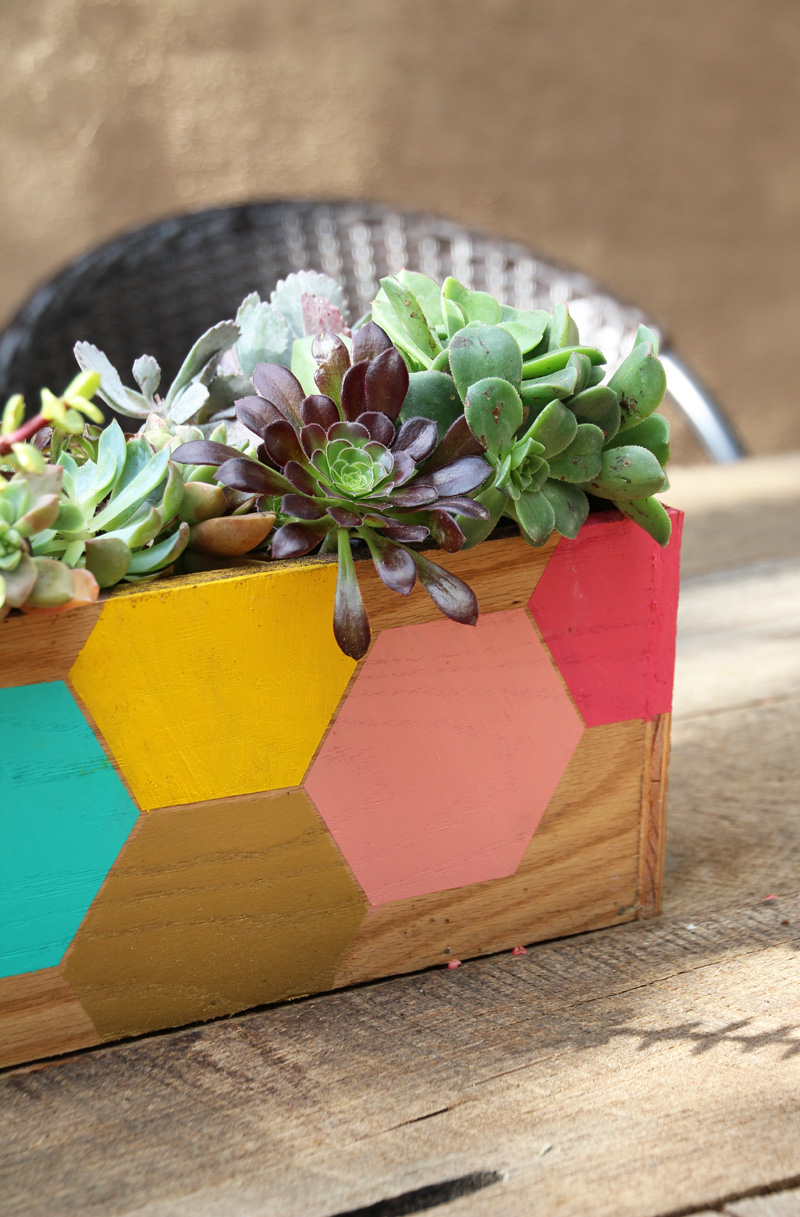 (picture from back when I built the planter, it's looking a little sparser today)
As I was sitting there musing about choosing one or two to bring home, a caretaker from the nursery (is that what they're called?) stopped by to ask about my selection. I had heard about succulent propagating before and asked for his thoughts. He told me that he regularly snipped and regrew new succulents at his home and that he thought it was the easiest thing ever. After further quizzing, I found myself with two new succulent varieties that were ideal for my own cuttings.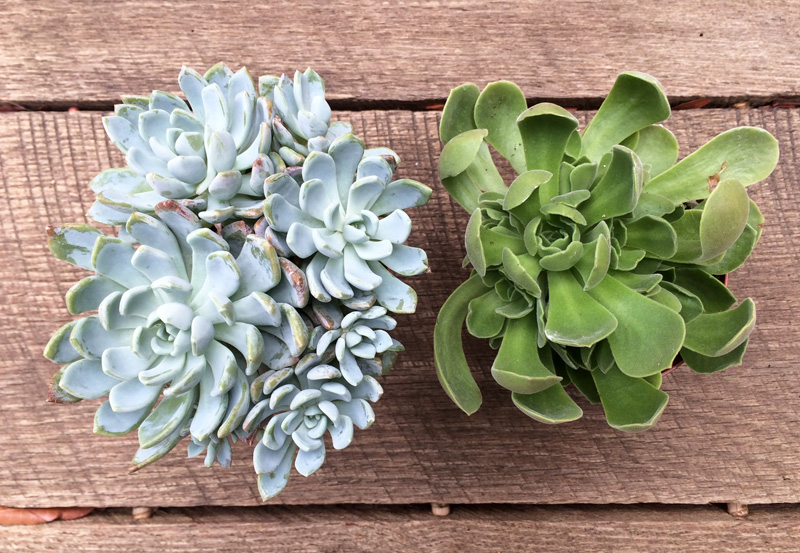 Careful instructions included snipping cuttings from natural stems, breaks or separations on the plant.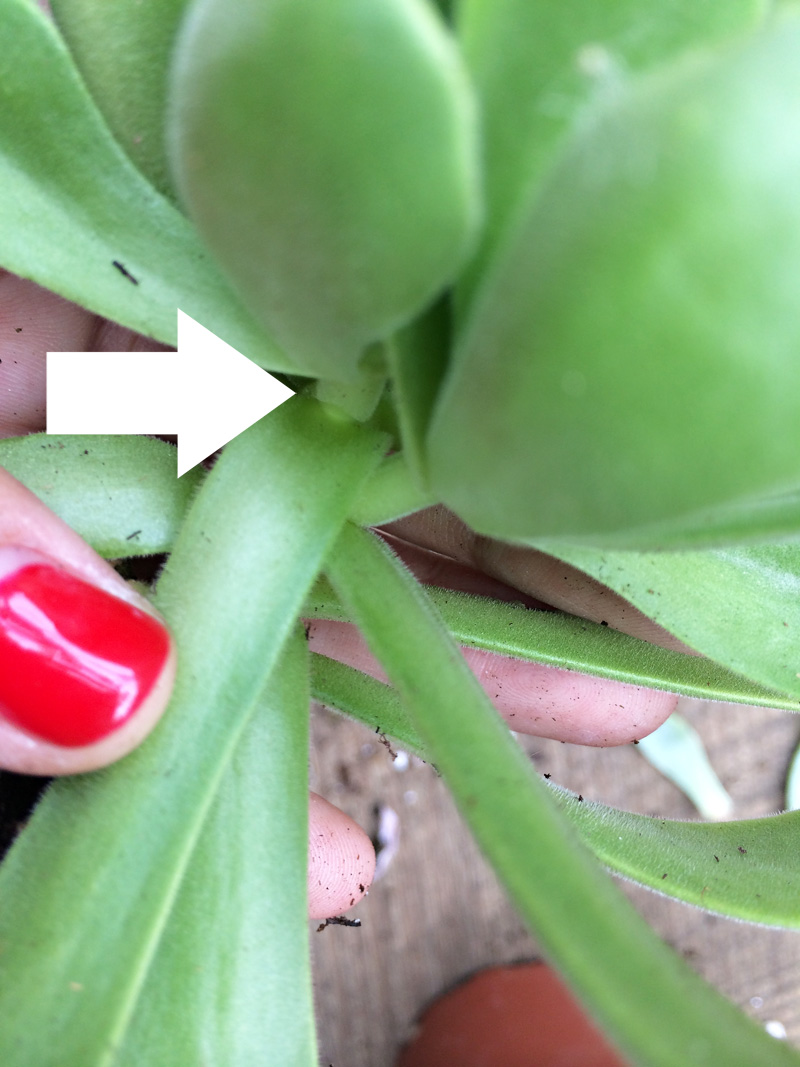 At this point I assumed that I would soak them to encourage root growth. No, no, he assured me – allow them to dry out and 'scab over'.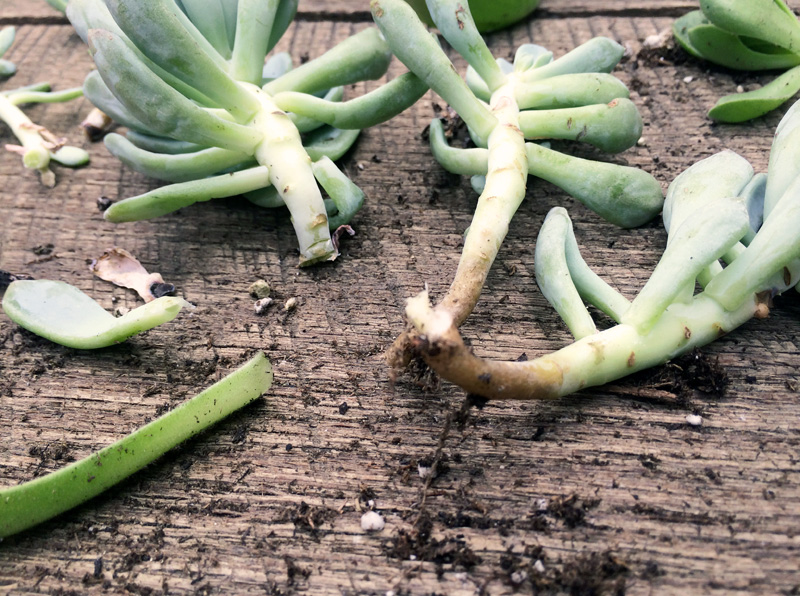 And so now, the drying commences. With any luck I will have baby succulents ready for a 'firm planting' (that's what he calls really packing in the soil around my newly propagated succulents) within a week or two. (I'm not sure if the below leaves will do anything on their own, but I thought I'd let them scab with the best to see what happens.)
And then my planter box will be merrily full again! And maybe I'll have to expand out to some of the other succulents that are growing in our dryer California yard.
I will keep you posted.
PS thank you all so much for your words after yesterday's post, I'm working on a 'village resources' post as a follow up and hope that it's helpful!