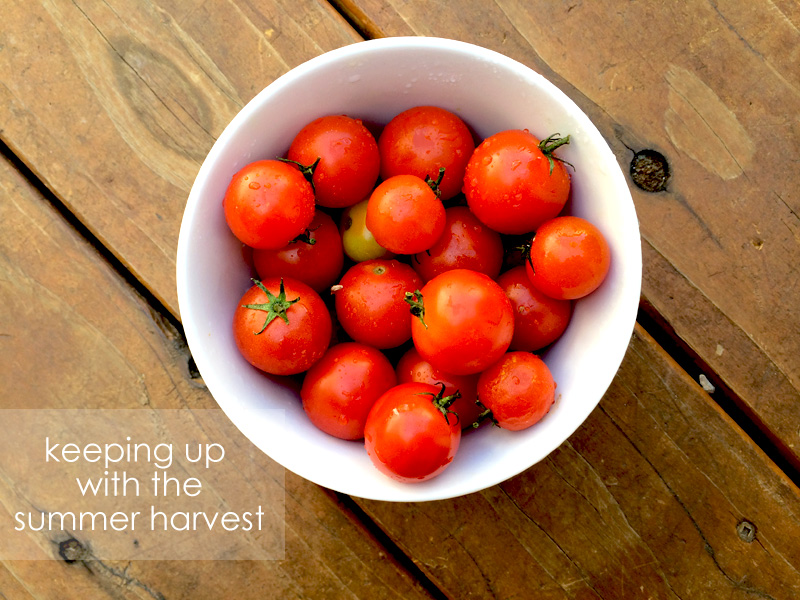 We have a tomato plant over here that we've had to recently prop up with giant wooden stakes :). It's so heavy that it's shamefully falling all over the other plants and crushing them with its size. With the way things are going, I think we'll have cherry tomatoes until December (fingers crossed).
Mmmm tomatoes all summer and fall, maybe? Some of the best foodie advice I've ever received is to always eat in season. It makes sense since that's when any fruit or vegetable is probably in its sweetest, ripest, most yummiest state. I keep that in mind when I have mango cravings in October (it has had to travel how far to get to this here grocery store?) and it is so right on now that we have a garden o' plenty.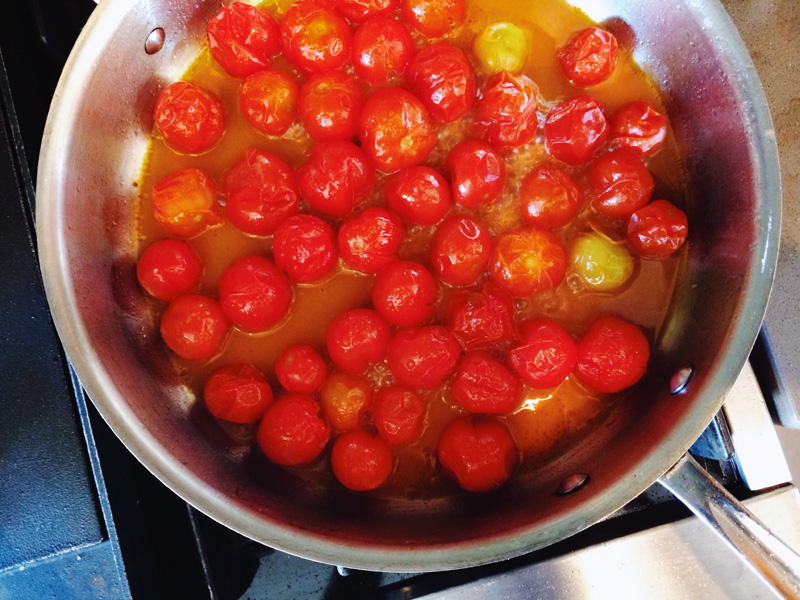 Having a super active garden is sweet. But because it's no fun to eat yellow squash, cucumber and tomato every night, I often find myself stacking up our pickings until they are maybe 8-10 veggies high. That's a high stack of cucumbers that I fear might go bad.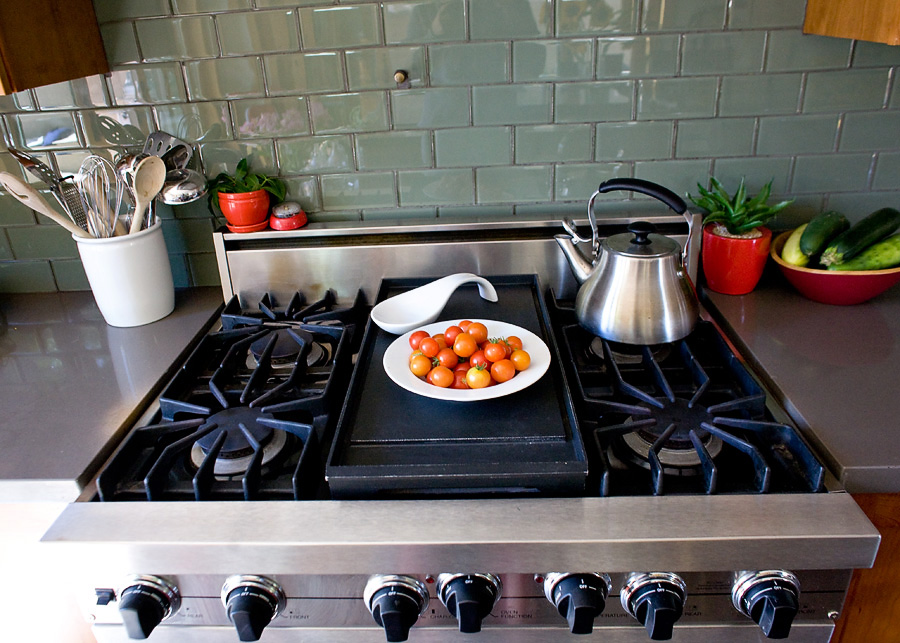 Don't worry, neighbors and family totally get some of the love, as well. (On a side note, the other vegetables and fruits – like bell peppers, string beans and even the strawberries – have not been nearly as active. It's interesting to see what takes in our patch of sun, soil and precipitation.)
So a couple of times a week I dip into that stash and experiment with favorites! What to do when you have too much squash? Frittata. Or how about a homemade pasta sauce. Or a crock pot meal. Or bruschetta? It took me a while to come up with a list of go-tos.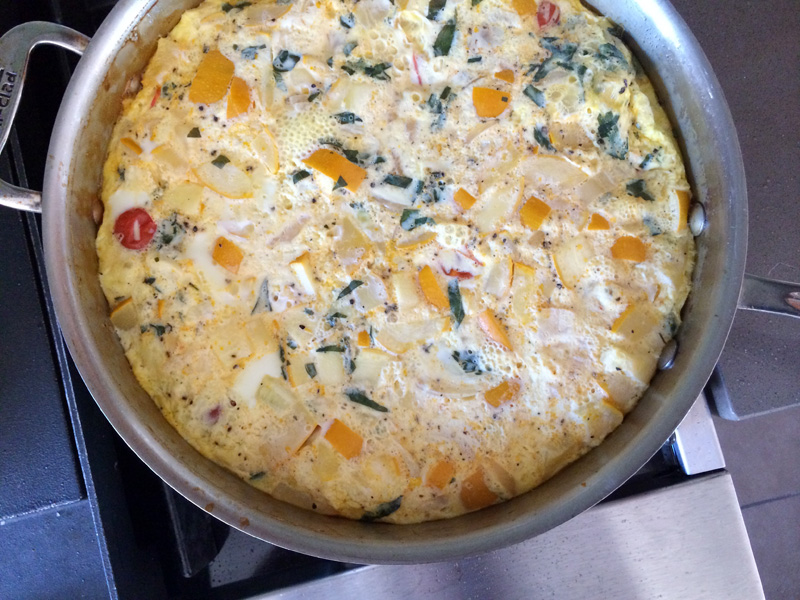 There are a few recipes that are just so easy – a frittata being first on that list. Sauteed veggies covered in a dozen eggs (beaten separately in a bowl with a little cream) and then baked at 350 for 20-25 minutes? An awesome brunch (or dinner).
What about tomato soup?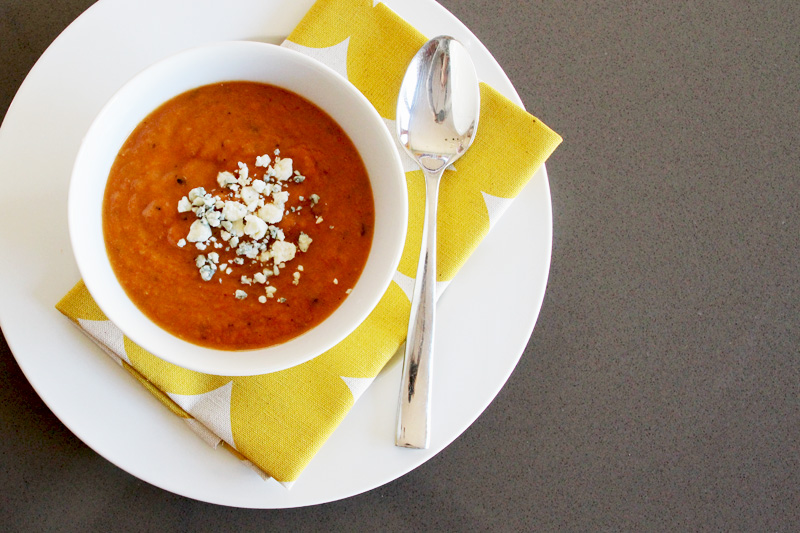 A crisp, sweet afternoon snack for me is a sliced cucumber all by itself. So. Good.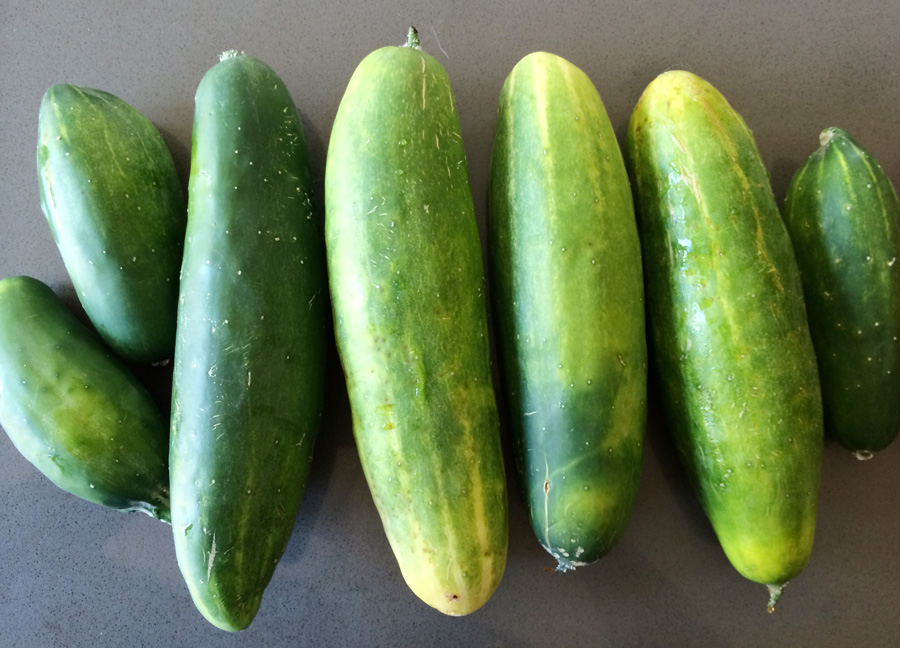 But to mix it up, one of my favorite recipes from T's birthday was to add bite-sized honey dew pieces, feta crumbles and raw onion to chopped cucumber for a delicious salad (here's the inspiration). The dressing is a bit of olive oil or a sprinkle of honey and lemon juice.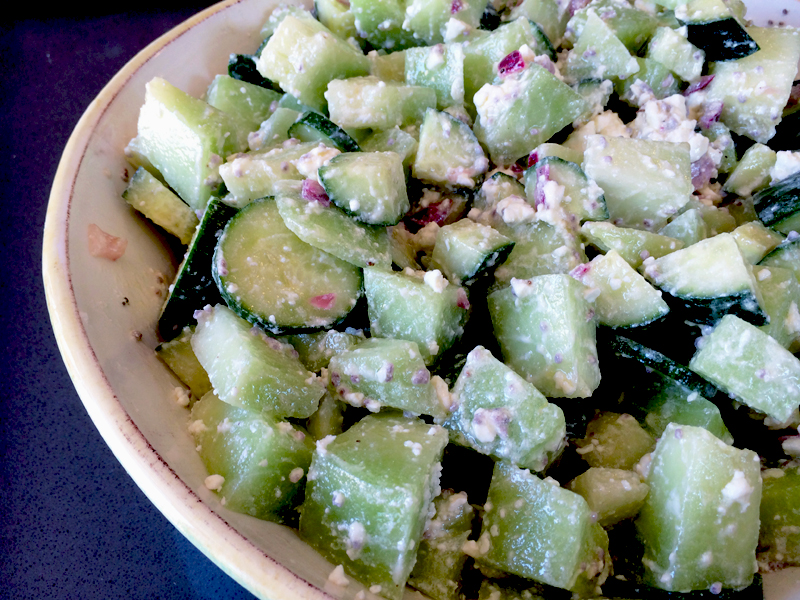 And our crock pot has been like a rediscovered best friend. I often remember to make dinner about 30 minutes before it should be on the table, so having the opportunity to throw several chicken breasts into a crockpot full of sliced veggies and chicken broth in the morning is like heaven come 7pm.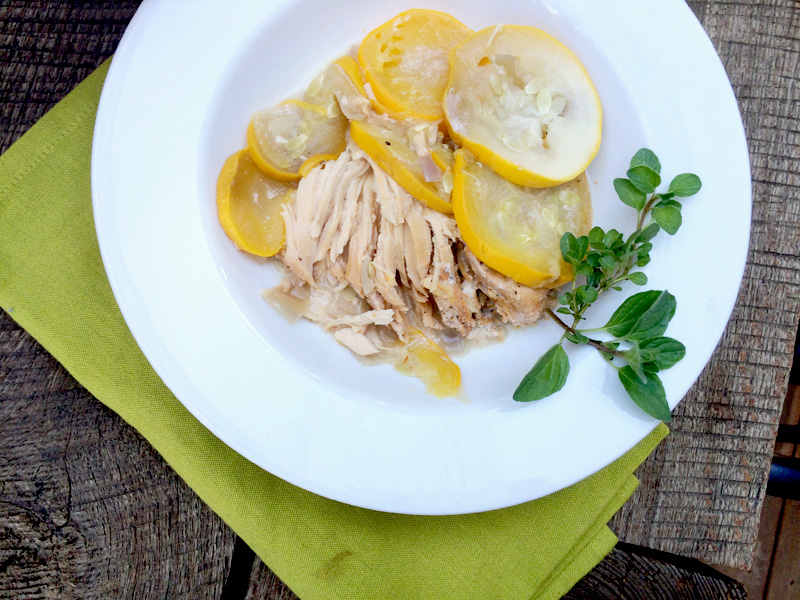 Okay, I have more coming for you (I've been sneakily snapping photos of random meals this entire summer, forgive the delicately placed sprigs of sage – I can't help it,) but I'll leave you at that for now. Until then, enjoy the late summer munchies!