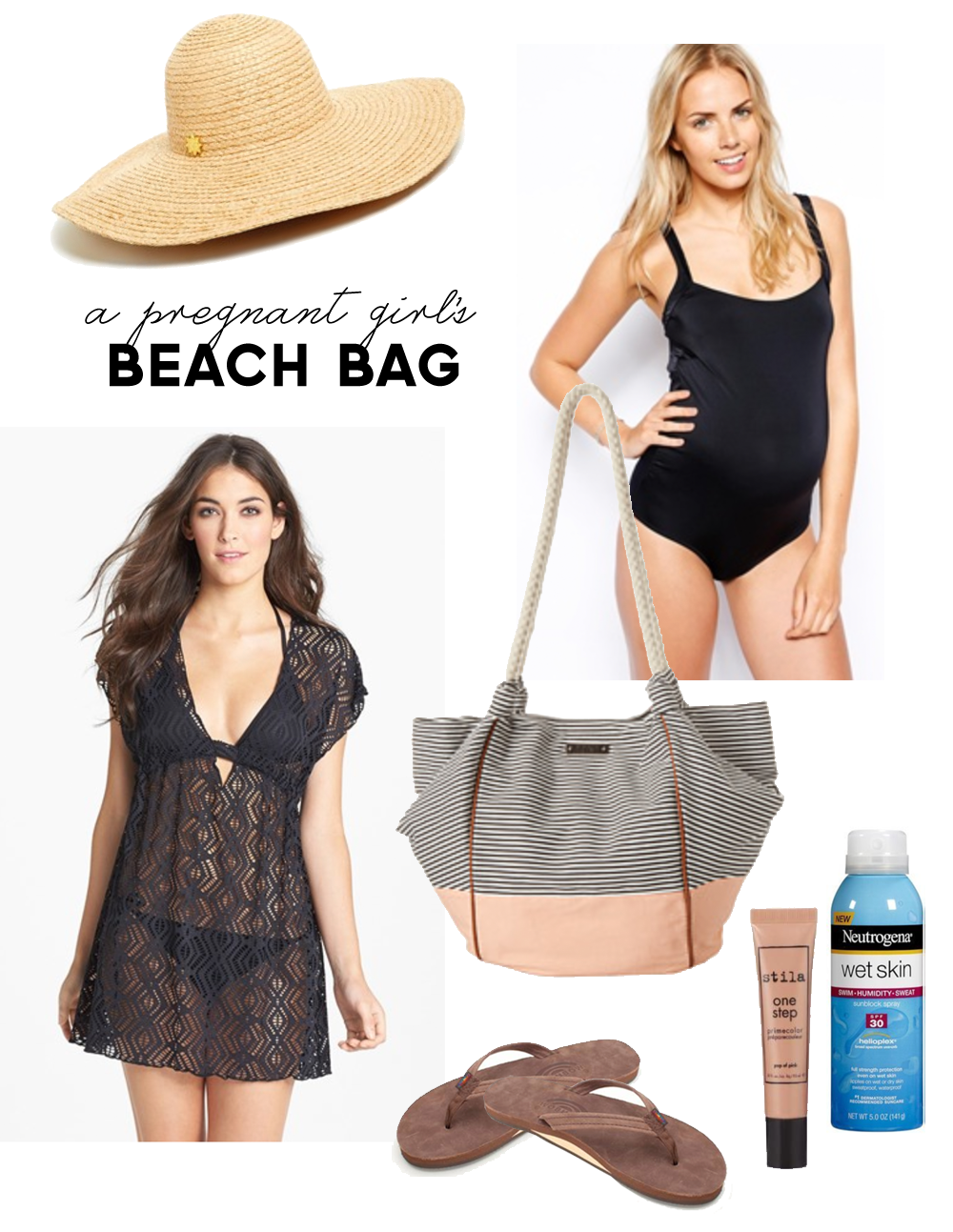 We are officially into fall, but a family vacation to Maui has pulled my mind away from cozy cable knits and more towards finding a swim cover up that is less muu muu and more confidence-boosting for this big ol' belly of mine (bonus if I can wear it post-baby belly, too).
Just for fun, here's what's in my beach bag at six months pregnant (I love a good find, these are a few road tested ideas for the expecting and non-expecting that have worked out really well):
-A pair of comfy leather sandals
–Sunscreen that can be shared with the kids
-A straw hat (high/low)
-That perfect (and not too revealing, not too sweat-inducing) crocheted tunic for trips back and forth to the pool or beach. And this one is non-maternity, it just works well all around (speaking of, here's a floral cover I haven't tried but think is so pretty).
-An all-in-one prime makeup cream (a favorite of mine for travel that is also still available on eBay but difficult to find these days), a tinted face sunscreen is also super for warm weather
-An awesome maternity swimsuit (which this one is! I shortened the straps an inch on each side). There's something about feeling confident without baring it all – though I so admire those beautiful mommas who can sport a bikini well into their 9th month!
-And finally, a canvas tote. I have one that's a bit more similar to this one, but Roxy's striped tote (and price) made me wonder if maybe I can justify two :-).
Above and beyond that? I've been getting a lot of street wear here in Maui out of this great pocket dress paired with a beaded necklace. And head scarves/headbands. Those go the extra mile in humid weather!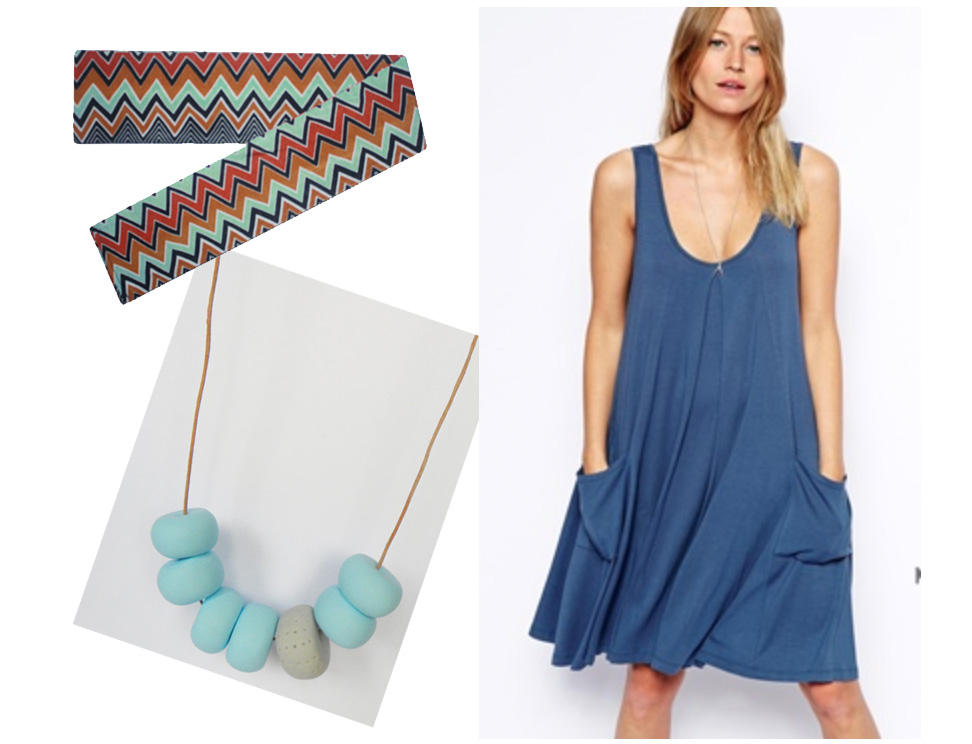 Hope your week is off to a beautiful start! Do you have any travel packing traditions or go-tos?
PS more maternity finds here, a morning routine that includes that above prime color, favorite sunglasses and two ways to track your travel (especially fun with kids).