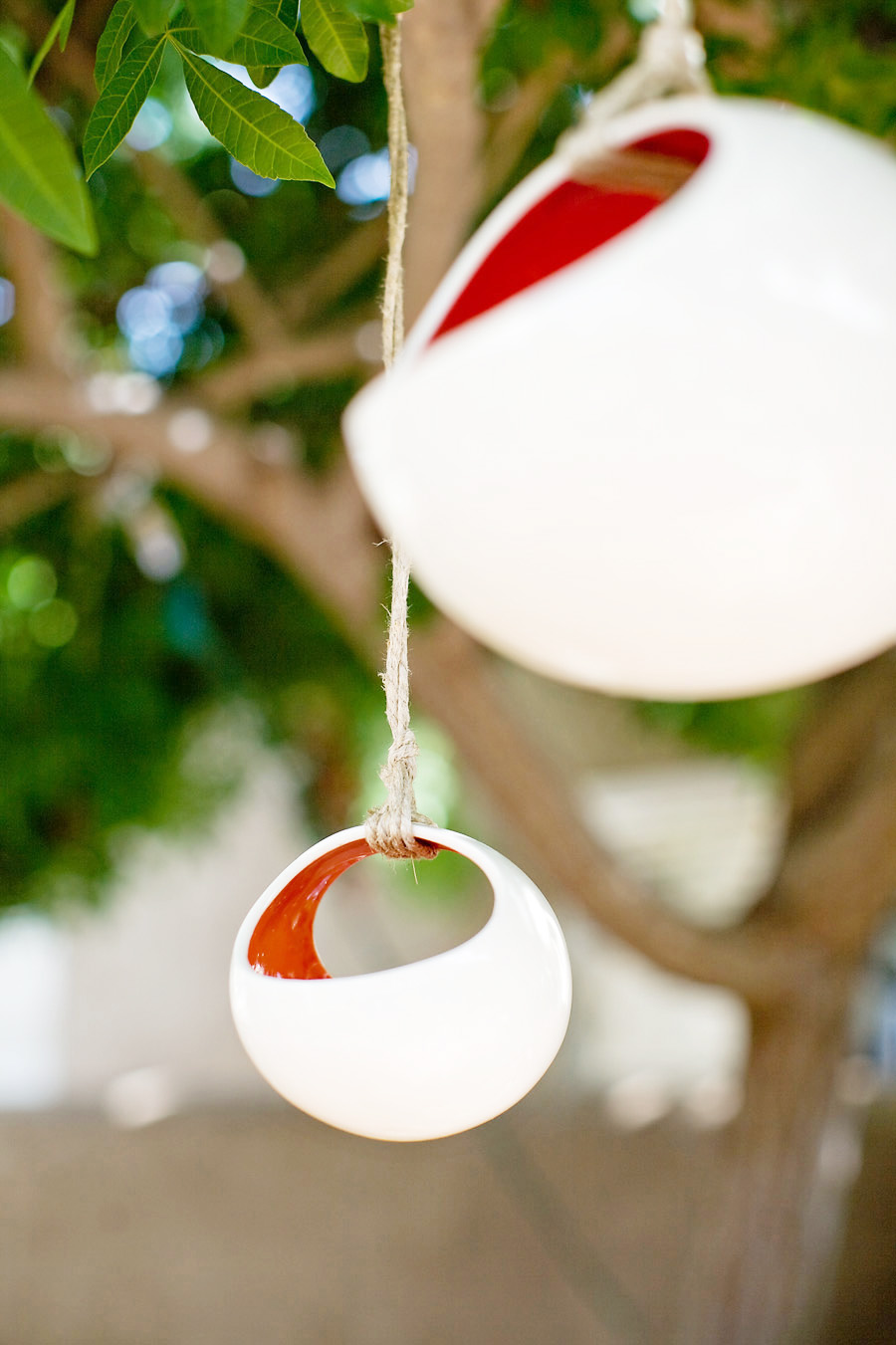 You may have noticed this little detail during the original backyard refresh walk through. Hanging above our outdoor cooking area in the large pepper tree that expands over the patio are two lovely little porcelain white bird feeders.
I wanted to take a moment to share with you all today more about the two amazingly talented artists who work together at their co-founded L&M Studio in New York to produce these beautifully crafted, handmade feeders. I've had my eye on one for our yard since last winter, but held off until we officially decided to dedicate some time and resources to updating our backyard.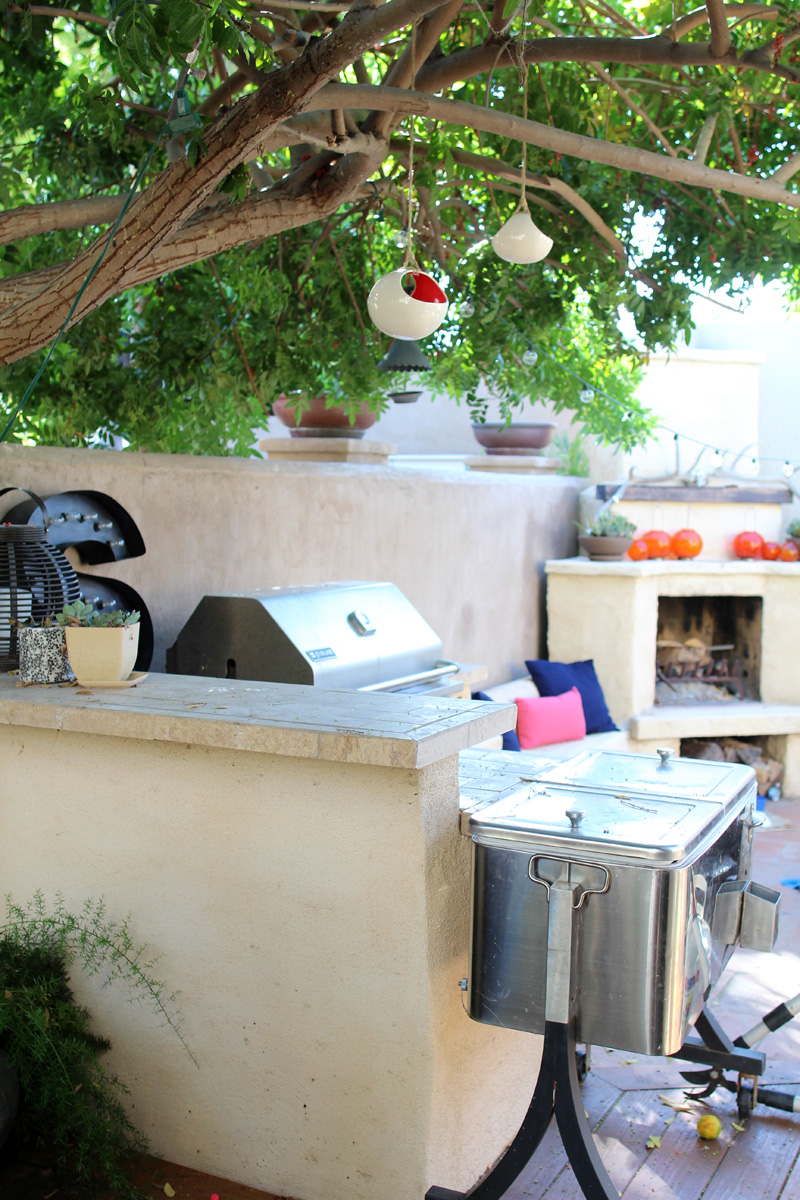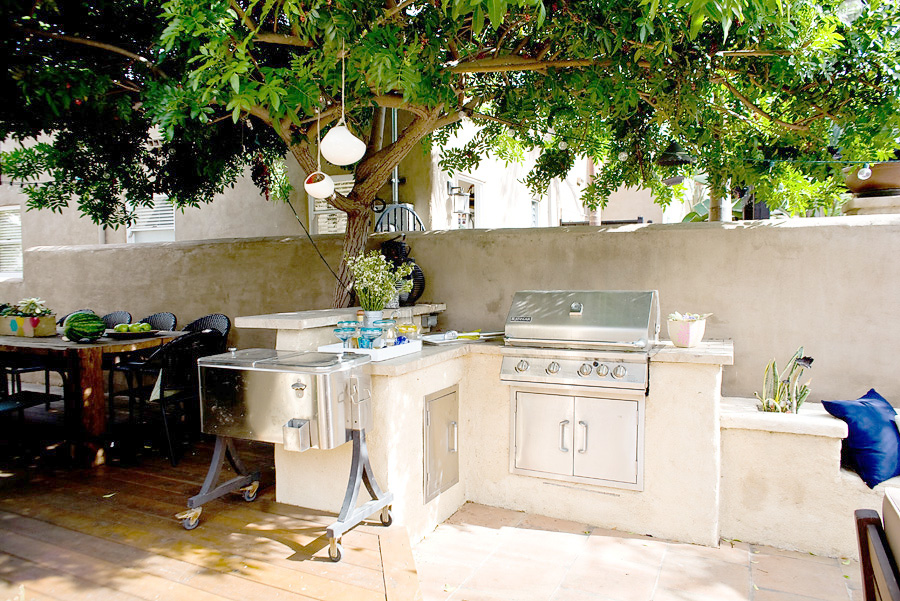 The hanging feeders (or planters) are coated in a clear glaze on the exterior and a red or orange glaze on the inside. I hung one of each and I love the color contrast – especially the surprise peek of color that you spot when walking past them (and we've definitely repositioned them a few times to avoid any potential head contact – being the short one in the family sometimes I don't even realize :-)).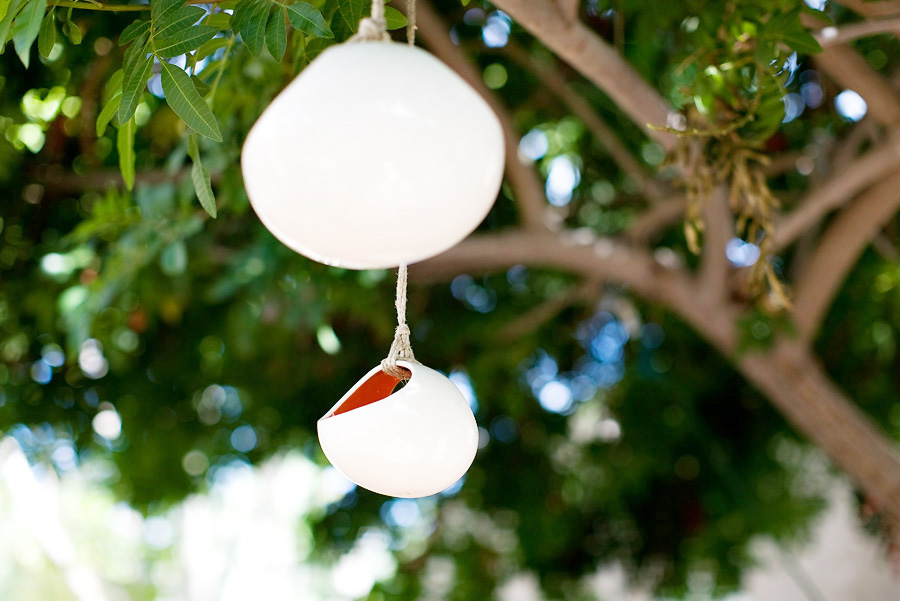 Meg and Lucie, the ladies behind L&M Studio, are friends who met while resident artists in New York. They opened their shop and a storefront in Catskills, NY in September of 2011. They combined their talents to produce a beautiful portfolio of porcelain work, all with that modern edge. I highly recommend checking out their faceted wall-hanging planters and their birdhouse, too. I am a huge fan of etsy and was thrilled to find their studio after a write up about them online. The ladies teamed up with me (at my request) to feature these feeders on the blog.
Check out the full backyard refresh over here and all posts related to digging up and redesigning this space right here!
This post is sponsored in part by L&M Studio. They provided one bird feeder and I bought a second on my own because I loved their work so much (and how the feeders look as a set!).