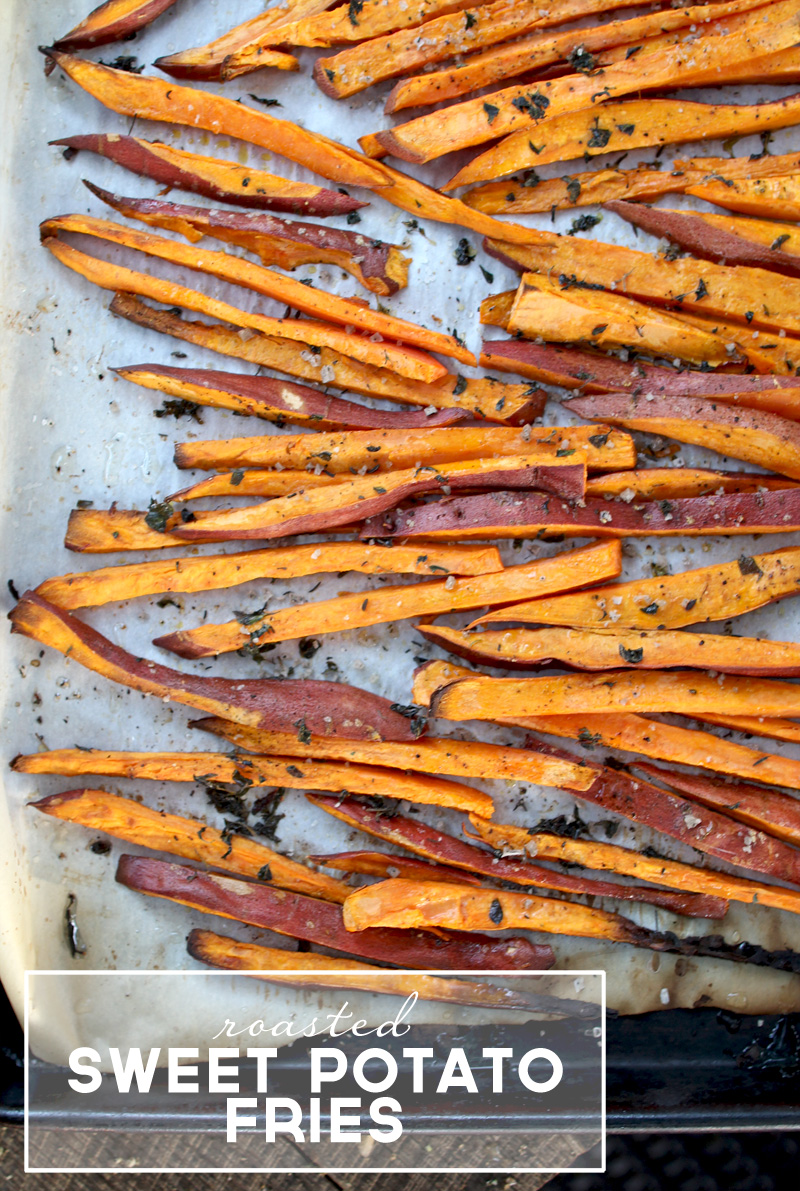 I love roasted veggies year round, but there's something about fall that makes them feel especially appropriate and appreciated. I've shared this technique before for any ole' vegetable, but today I'm focusing on a recent craving of mine: sweet potato fries. Or, better yet, roasted sweet potatoes (because other than their shape, there isn't too much fry about them).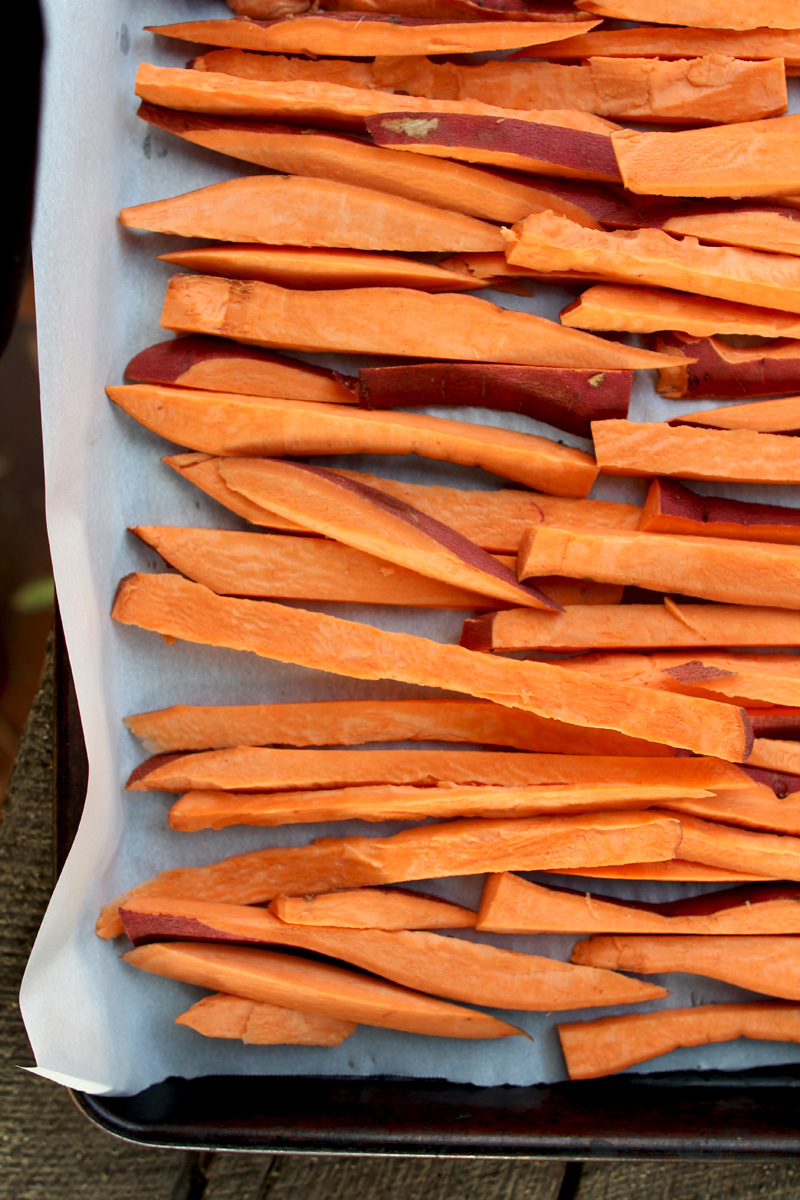 This is such a fast and easy side for dinner (and such a crowd pleaser, too). I simply slice up my sweet potatoes (or yams) into long cuts and toss them with olive oil + whatever herbs and spices match that evening's meal. My favorite is a simple course sea salt, black pepper and oregano. But don't forget the olive oil – a good coating of olive oil is key!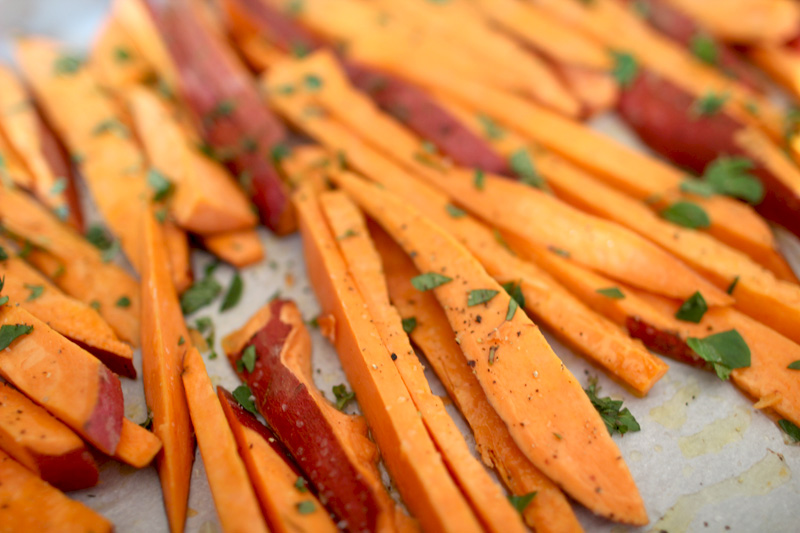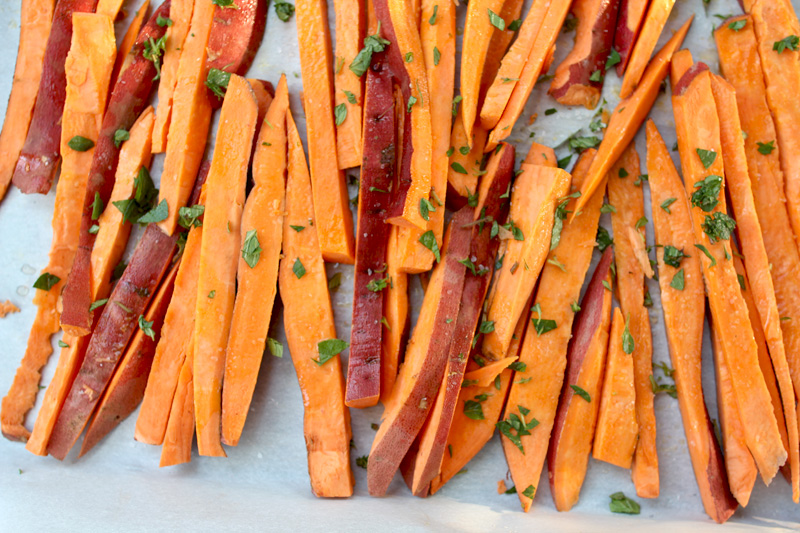 Equally yummy is a little chile + brown sugar, rosemary + fresh lemon juice, or honey + nutmeg. Roasting them on a cookie sheet lined with parchment paper makes for the easiest clean up, too.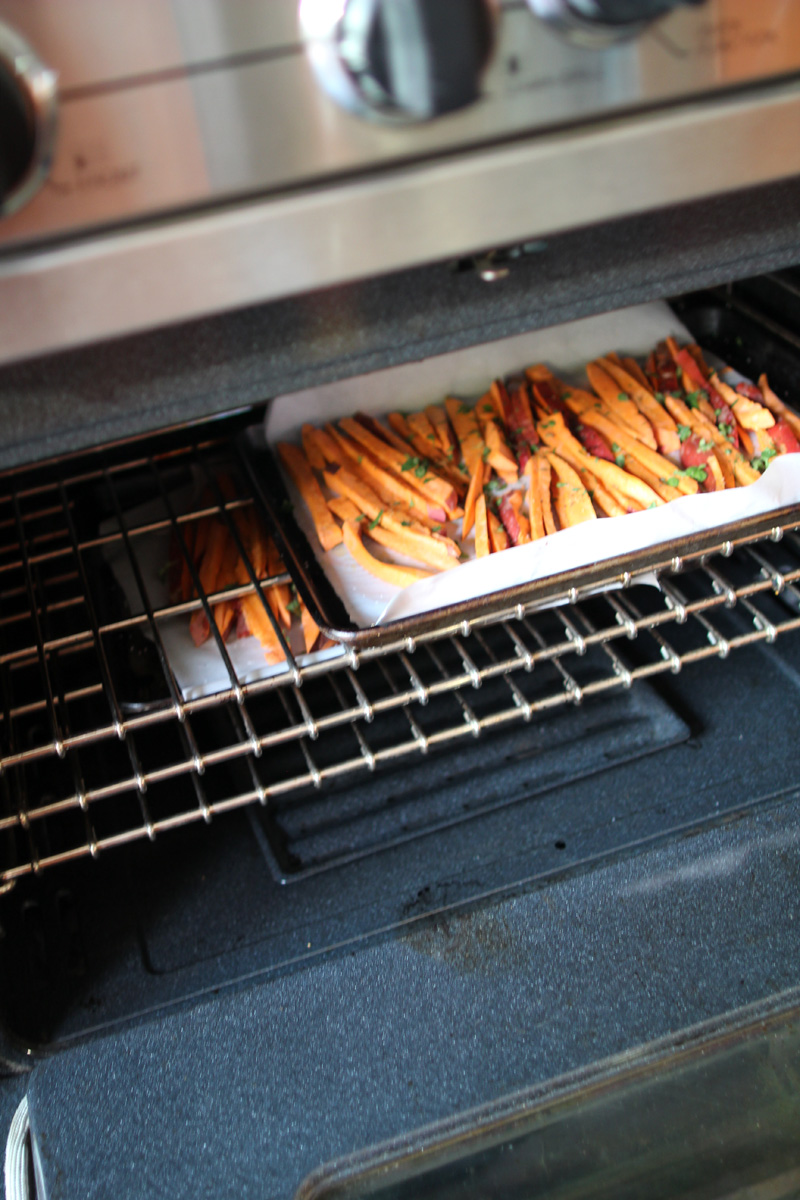 Bake for 25 or so minutes in a 425/450 degree oven. Keep an eye on how they're doing by keeping the door slightly ajar for those last few minutes to avoid burning.
When the potatoes are tender to touch and slightly shriveled, they're finished! Sprinkle with more course sea salt and serve with a cold yogurt dipping sauce. I like to flavor the sauces, too – honey, lemon or dill are all yummy options.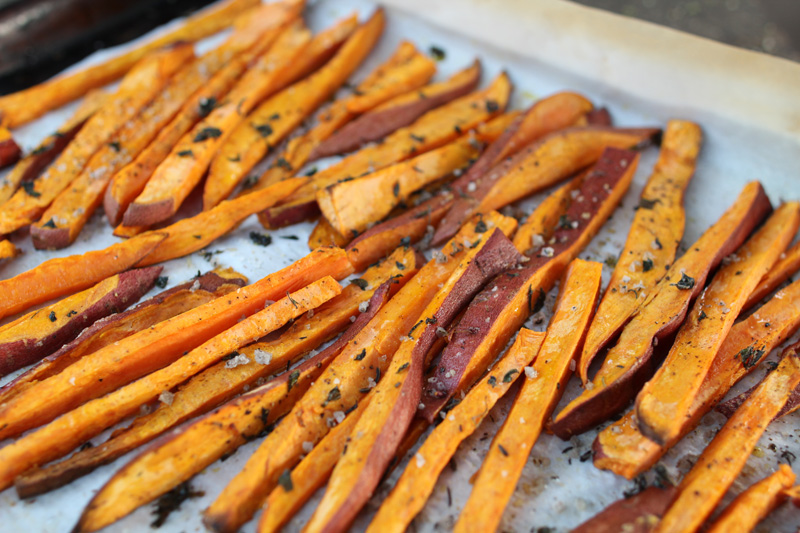 These guys go great as a side to burgers, chicken, steak, you name it. They're easy to prep the day before (my new secret to quicker meals around here) and they make a great appetizer  – especially with that yogurt dip! – too. I love, love me some roasted sweet potato fries. Happy cooking!
PS more good eats here, LOTS of veggie-focused recipe ideas here. And did you know that you can roast/broil fruit in the same way for that perfect caramelized taste, too?