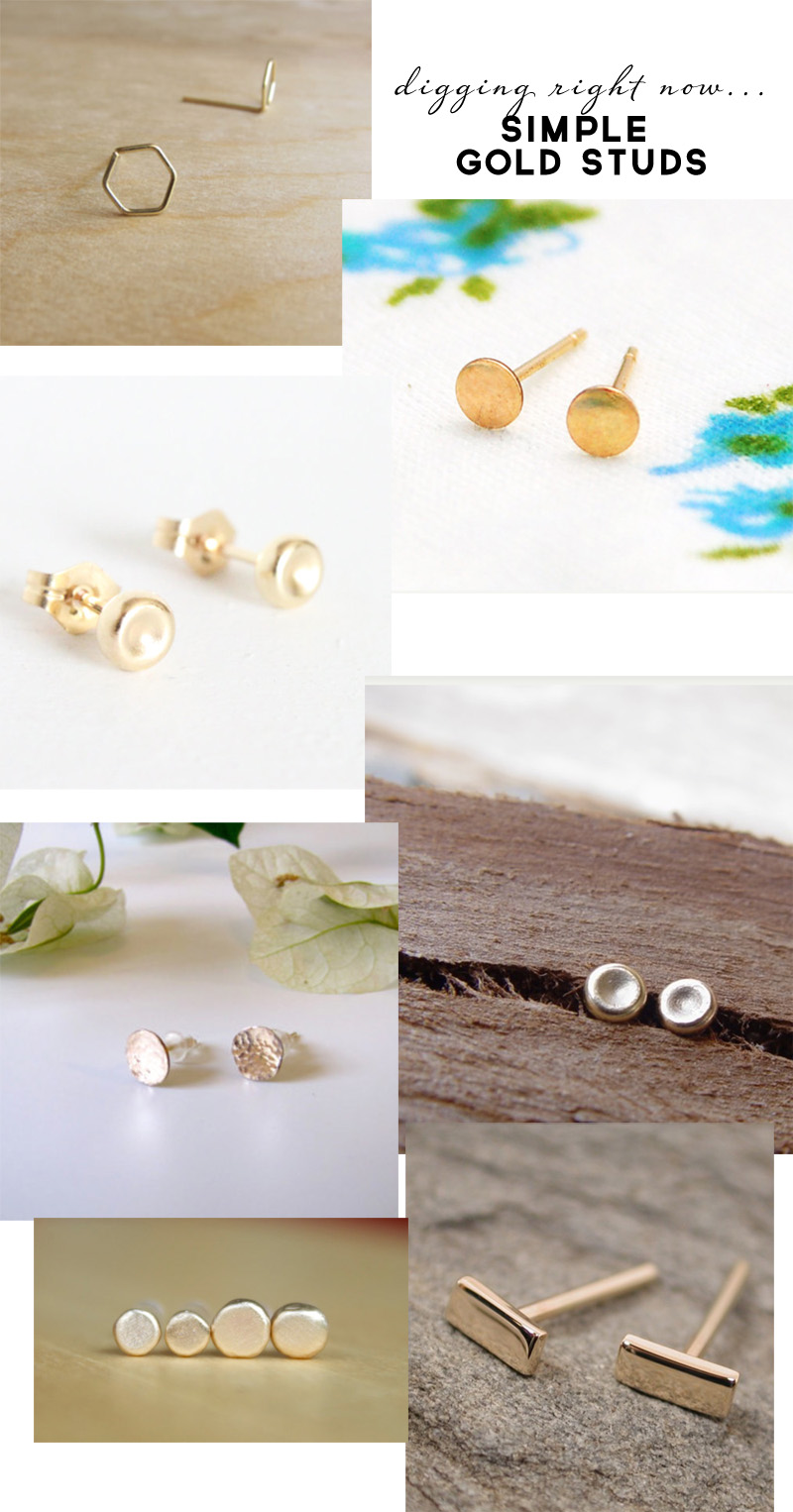 wire-wrapped hexagon studs | gold flat dot earrings | pebble post earrings
pebble post option 2 | hammered gold | short bar posts | pebble post option 3
The start of the day brings with it so many decisions (and so much thought/multitasking/braindrain) all on its own, that I've sort of geeked out over the idea of a capsule wardrobe and with it, very simple, classic jewelry. I don't know if I could pare down my closet to 37 pieces (or if that should be the true magic number), but I do know that I have been edging towards classics in the jewelry department for a couple of years now. Here I shared a gold necklace that hugs a small diamond that was gifted by Kevin when we were dating. I worked with a local jeweler for the longest time to create a very simple, inexpensive setting and haven't taken off that necklace in maybe five years. In the same post I share about my favorite thin hammered bracelet that I sport with my everyday watch. I still love me some fancy jewelry (or a great pendant necklace), but this daily jewelry uniform feels simple, feminine and complete.
A great set of gold studs rounds out the whole pulled-together look. I have overly sensitive pierced ears so I was a little wary of purchasing a set of gold posts online, but I've been wearing these flat dot earrings for most of summer and all of fall and haven't had a single issue yet. I love them.
Steve Jobs (and even Barack Obama) kept a daily uniform to help minimize wasted brainpower on choosing outfits each morning. Do you think streamlining helps to empower your day? I personally have an affinity for shopping :) but while pregnant I've been able to embrace the simple and it's been refreshing!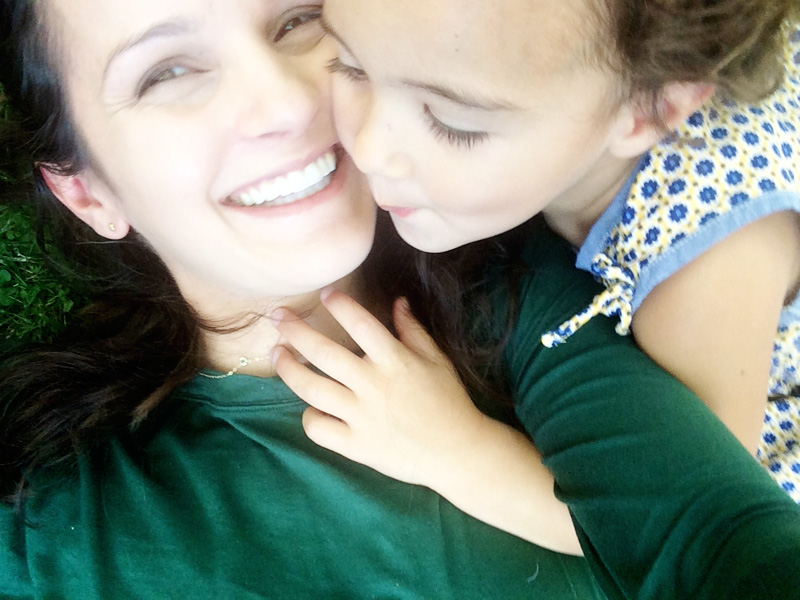 PS Also really digging… clay & wooden necklaces (in the opposite of simple), my favorite everyday sunglasses and one great pre-pregnancy solution to making outfit choices easier. 
PPS I ended up having to go to my local post office to pick up my gold studs (rather than have them delivered) because they shipped from an Etsy shop based in Israel. Just a heads up if you order the same ones!