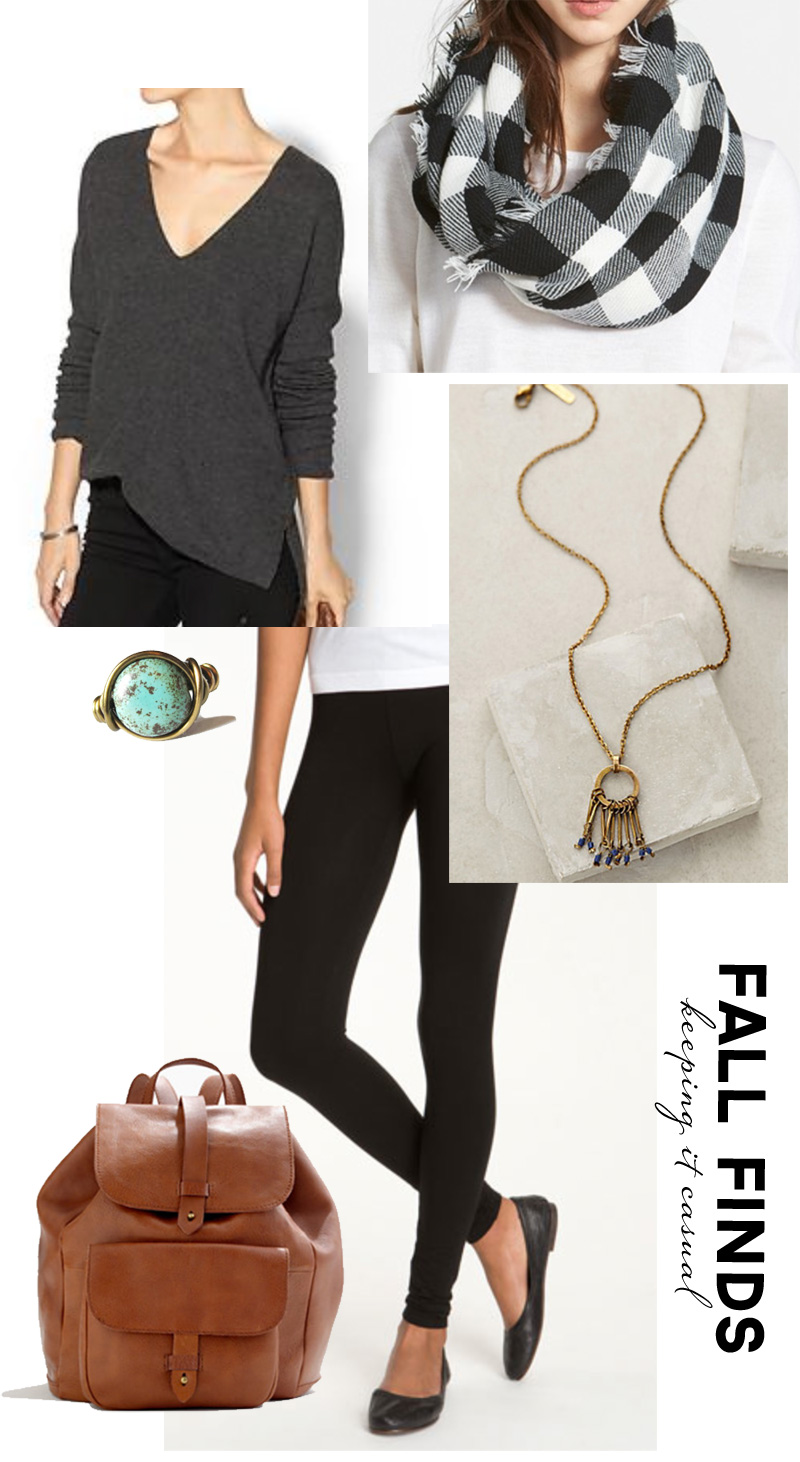 plaid infinity scarf | black cotton leggings | dolman sweater | turquoise ring
feathered pendant | leather rucksack backpack | black ballet flat (similar high/low)
As the weather turns cooler, there's something about leggings and oversized sweaters that suddenly becomes incredibly appealing. I especially appreciate this combination while pregnant thanks to super stretchy elastic waistlines and generous amounts of sweater fabric for my belly to swim in :). I have been waiting for seven months for leggings + sweater weather, even junior is turning flips! Speaking of leggings, I've just ordered my first pair of maternity Storq leggings that I hear so much about. I was a little bummed about their customer service and their return policy, but I'm looking forward to road testing on this humungo stomach of mine.
I love the plaid scarf in the above roundup most. It looks cozy and inviting, and like an accessory that you could stay bundled up in all day long. When it comes to jewelry and comfort, there's something equally awesome about a single statement necklace – the sort of piece you can throw on and forget about, but one that makes you feel a bit more pulled together.
It was in the 60s today in San Diego (yesterday I just shared that it was in the 80s last week – it's been all over the place!), and 60s in general around here = fall crisp weather. Hope you are enjoying a beautiful day wherever you are!
PS More fall finds, giant bauble necklace roundup and a favorite $10 vintage wooden hat rack.