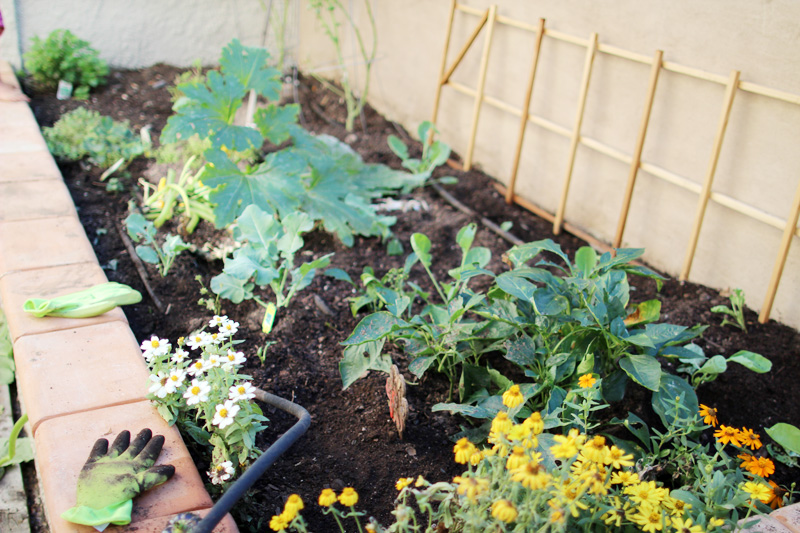 We pruned the summer garden box WAY back and have added a few new veggies for the fall/winter season. It's hard to believe that six months ago this same box looked like this: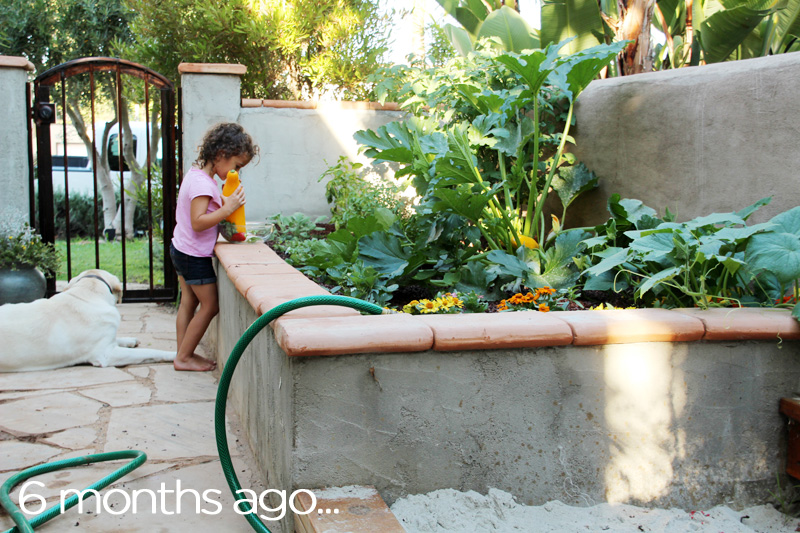 Many of our veggies have stopped producing altogether or have died on us after a plentiful season. We did have a few summer plants that stayed small and dormant through the warm weather and for whatever reason have now just started to show of their goods. But they're in mini form! This purple bell pepper plant has started to expand and grow like crazy now that his larger, more dominating cucumber companion is out of the way.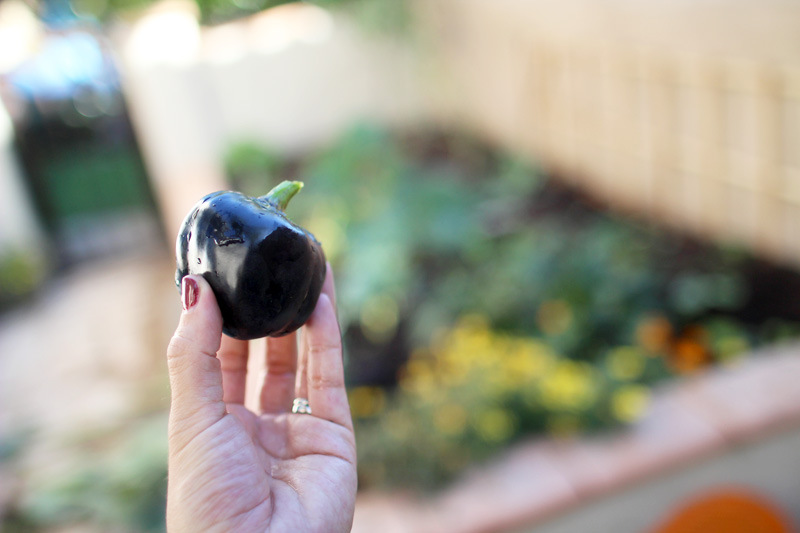 Still tasty, just so darn cute and little.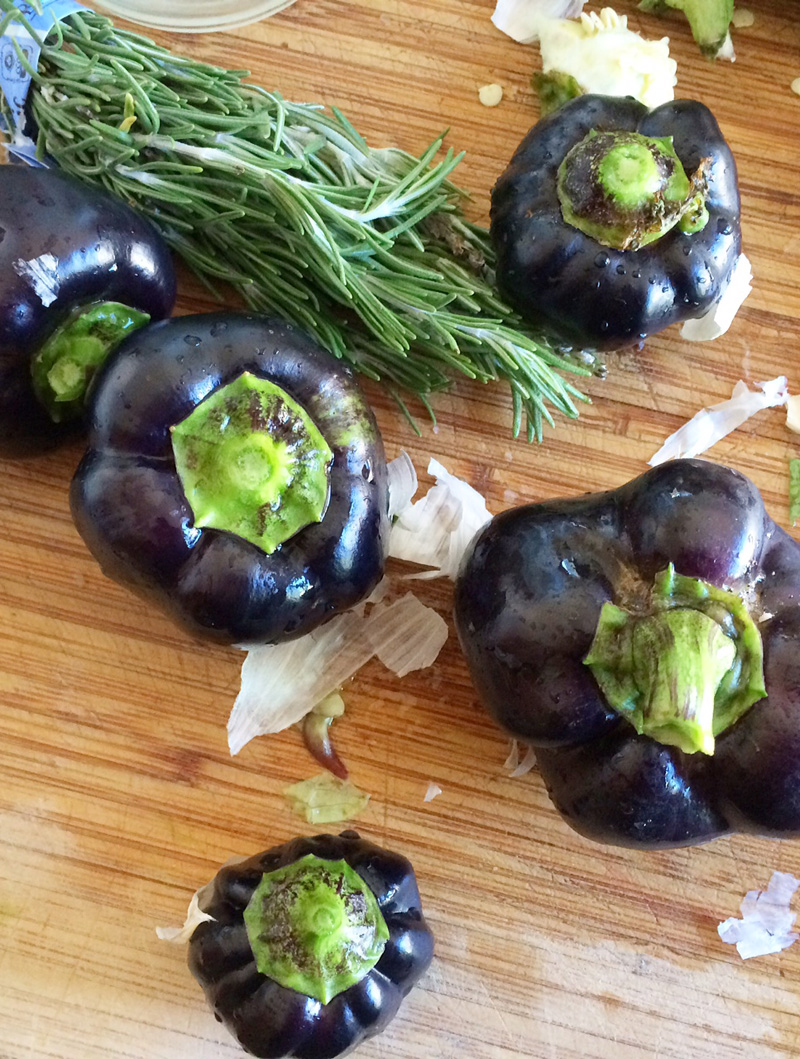 A shot from the other side of the garden: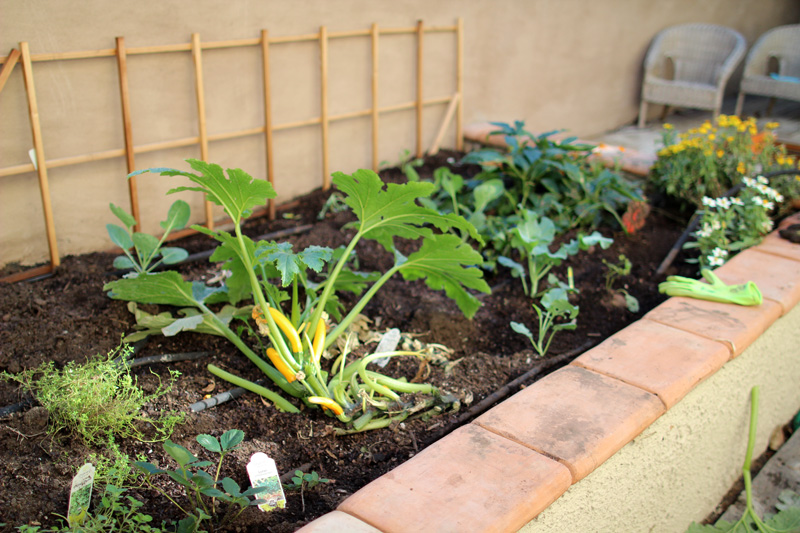 Liv helped to trim back the existing plants to almost nothing in hopes that they might bloom again. She is really a big helper with this garden (often remembering to water when I don't) and it's fun to watch her take such good care of her plants.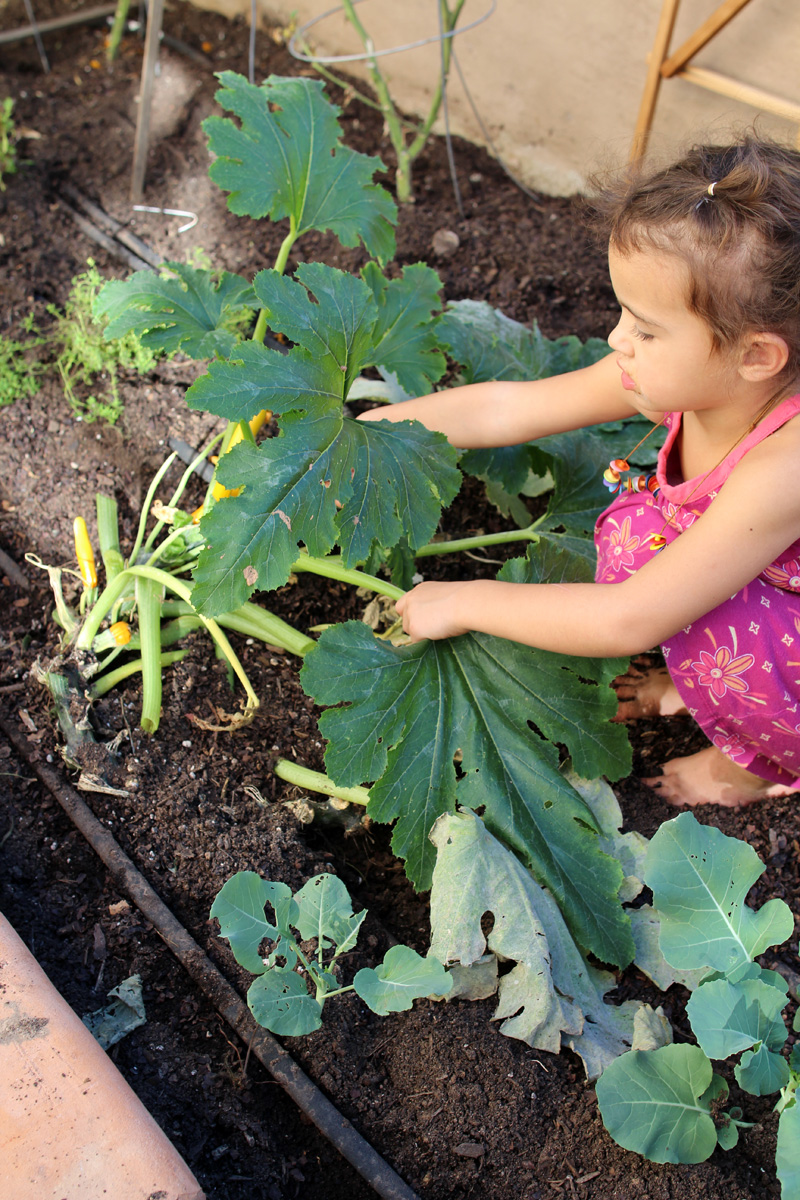 More likely than not though, if plants like this yellow squash stay they'll just keep producing bite-sized veggies. I think these guys are all tuckered out.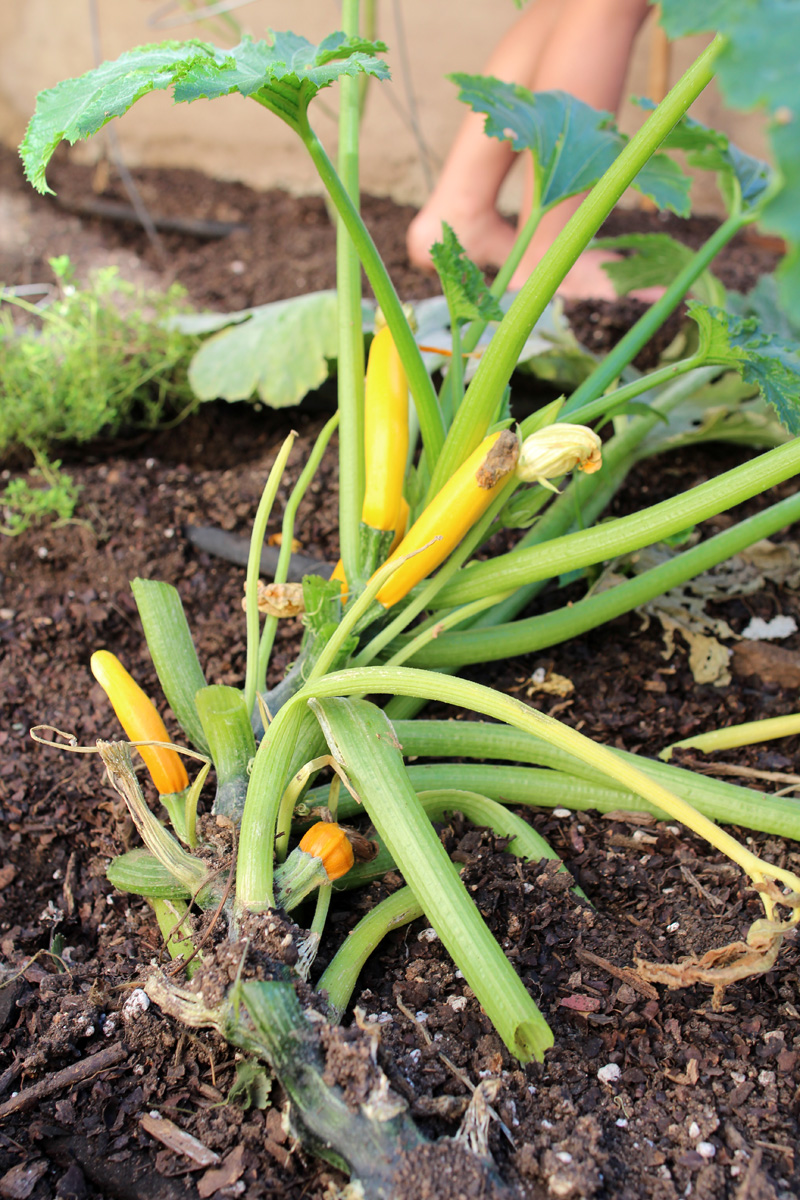 I want so badly to save our cherry tomato plants! These once thriving beauties produced a boatload of deliciously sweet tomatoes all summer.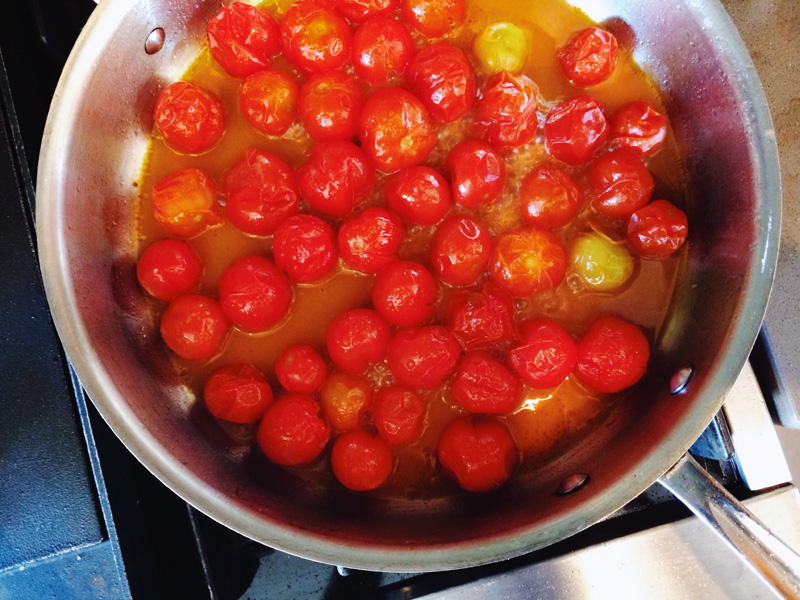 But now they're hanging in there like this: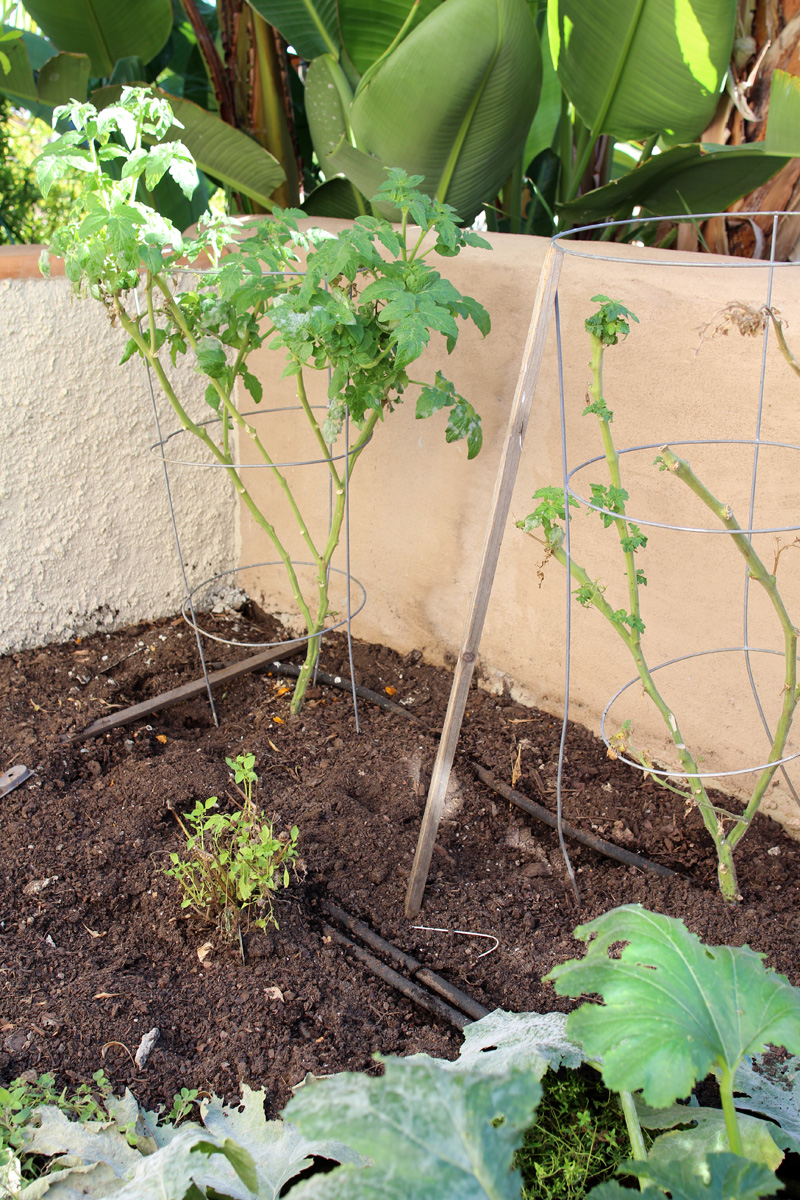 They're not taking up much space (I might grow beans up their cages in the meanwhile) so I'm not planning on pulling them until the spring. If they happen to come back (we don't get much frost here in San Diego) then that would be awesome, but if we have to plant again that's okay too.
New to the fall/winter garden box? Brussel sprouts and broccoli. Beans hopefully in the near future!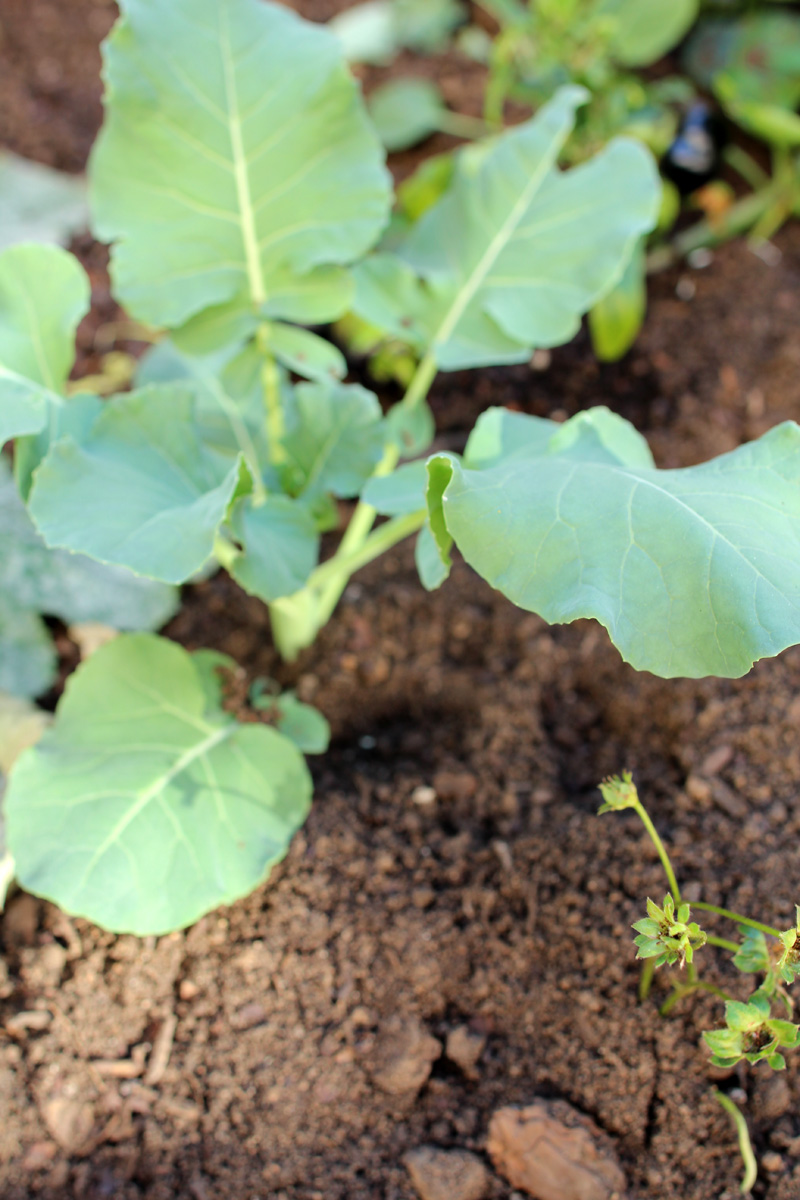 While playing around in the garden we've discovered the FATTEST grub worms I've ever seen. Literally we are feeding an army under the soil. A skunk or raccoon has found out our secret and is leaving nice little holes all over on most mornings. The hunting of grub worms doesn't bother me, but the pulling up of tender broccoli plants to get access to those worms is a pain. We've been resetting the plants every few days lately.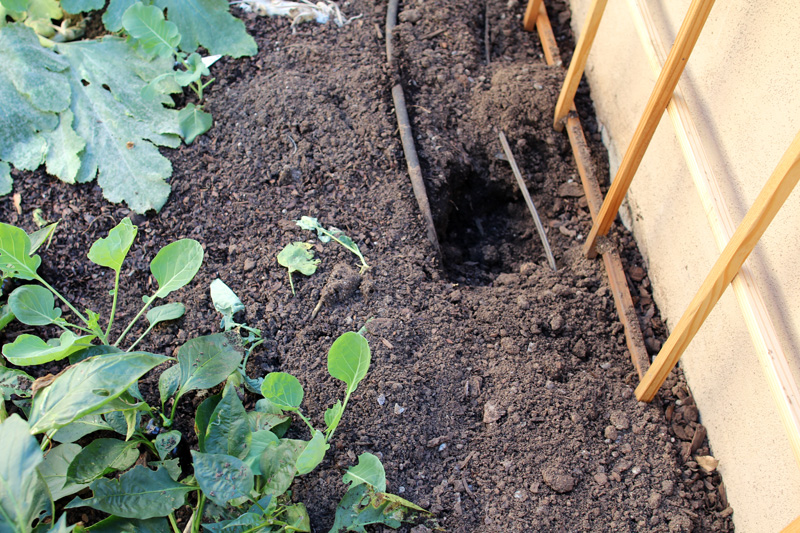 The marigold root systems are not loving it either.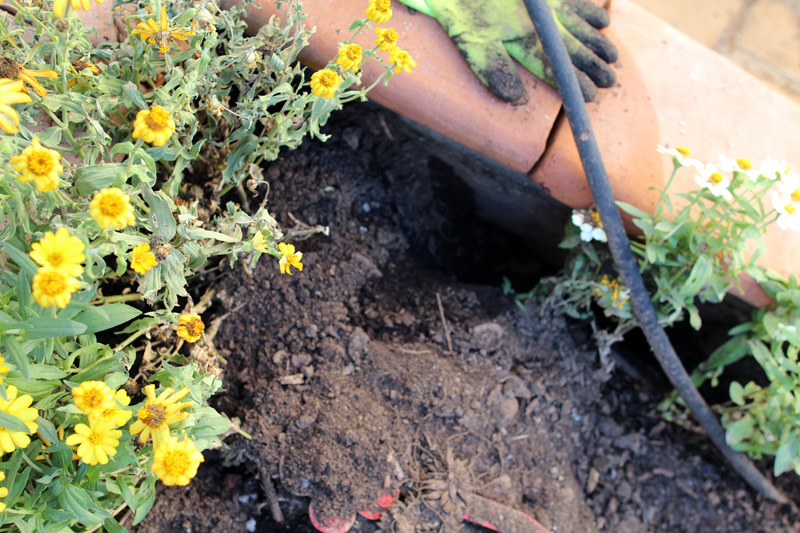 This is my first year with a fall garden box! Depending on what lives and thrives we might have to expand into the squash arena next winter. Oh yum.
PS remember the series on keeping up with the summer harvest? Those yummy recipes can be found here, here and here.

Hope to be back in a month or two with a roundup of how we are using our fall/winter harvest. Fingers crossed we're successful over here!
More good eats. mmmmm. More on the progress of this garden box project. The (beginner's) gardening archives.