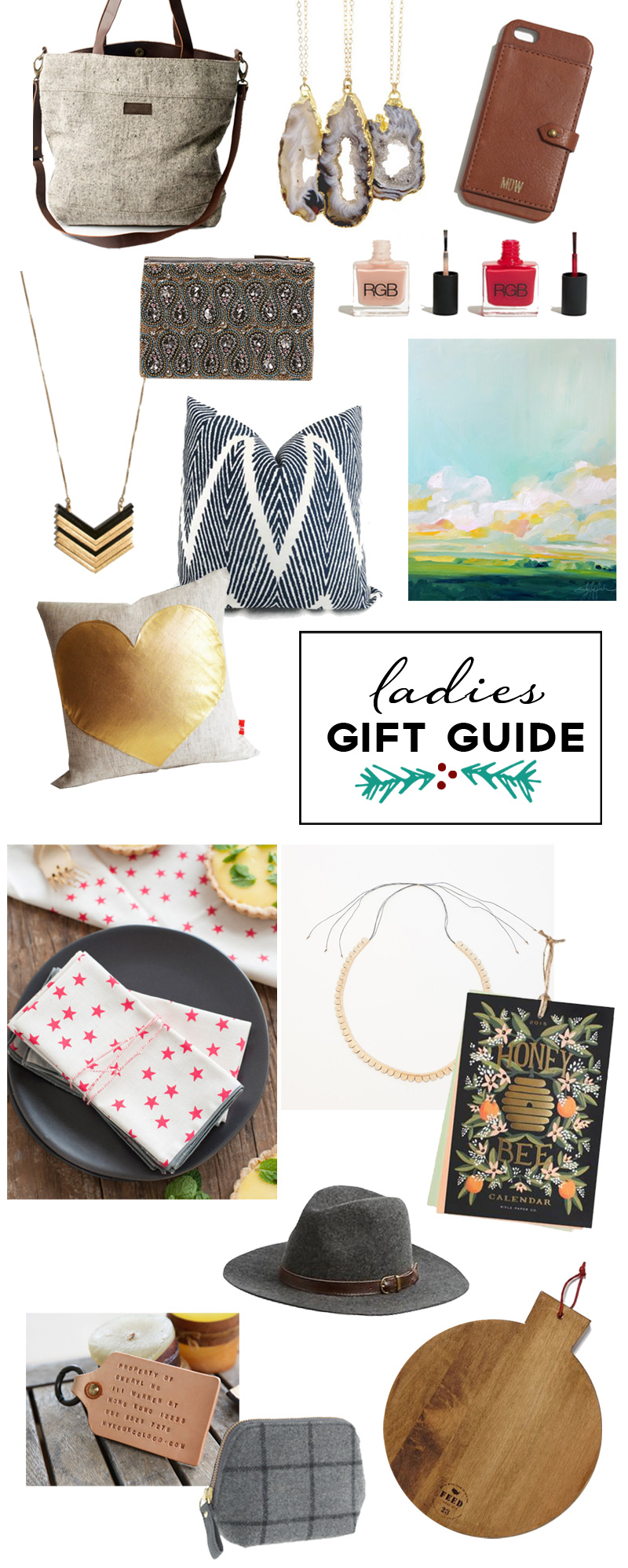 tote | agate slice necklace | leather iPhone wallet | nail polish | arrowstack necklace | beaded clutch | landscape painting | ikat pillow | heart pillow | honey bee calendar | starry cloth napkins |  tab necklace | grey wool hat | leather luggage tags  | FEED cutting board | plaid makeup bag
With Thanksgiving falling so late in November this year, it feels as though Christmas is creeping up on us. I can't believe it's less than three weeks away! (crazy) We just finished decorating the house here and I love the festive mood. I won't be ready to take it all down until Valentine's Day at this rate. Our family is scaling back on gift giving this year and leaning more towards handmade with lots of photo books, Liv necklaces and more… but that hasn't stopped me from pulling together a holiday gift guide for the ladies :). I try to choose cross-generational, practical and pretty gifts each year and there was not a shortage of handcrafted, beautifully designed pieces to choose from. Leather, grey wool, plaid, gold, navy blue… you can't go wrong. I hope this helps with someone on your list!
For a bit more browsing, all of the 2011-2013 gift guides to peruse. I still love my favorite laptop sleeve, the perfumies and cowl shared here! If you need more wardrobe (accessories, etc) inspiration, check out these roundups. December, so excited you've arrived.