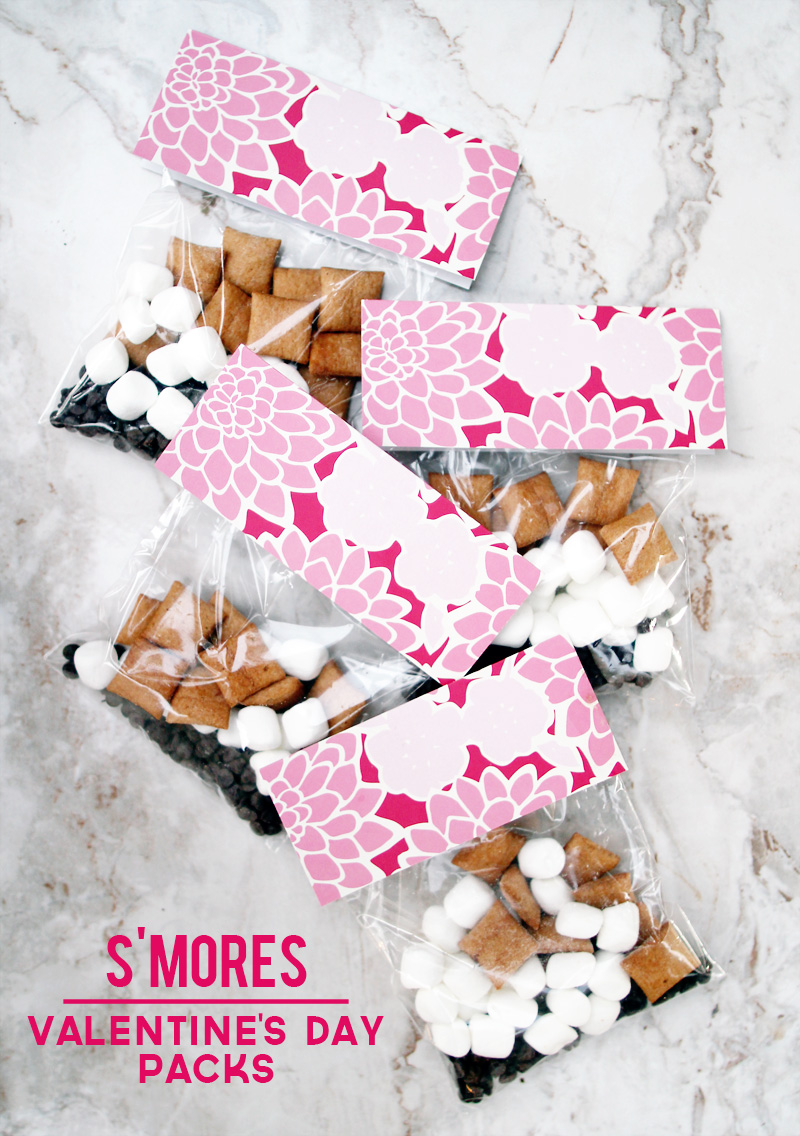 This year I wanted to craft a Valentine's Day treat that was easy. In the past I've done variations of this diy snack pack with different handmade elements (a photo backdrop, a handmade cereal 'candy necklace' treat, a craft paper version,a Liv art version) but I scaled way back this year and designed these with notecards and treat bags. So simple. Mostly notecards because they're already scored and folded over. Treat bags because they're such a nice size (but sandwich baggies would work well, too).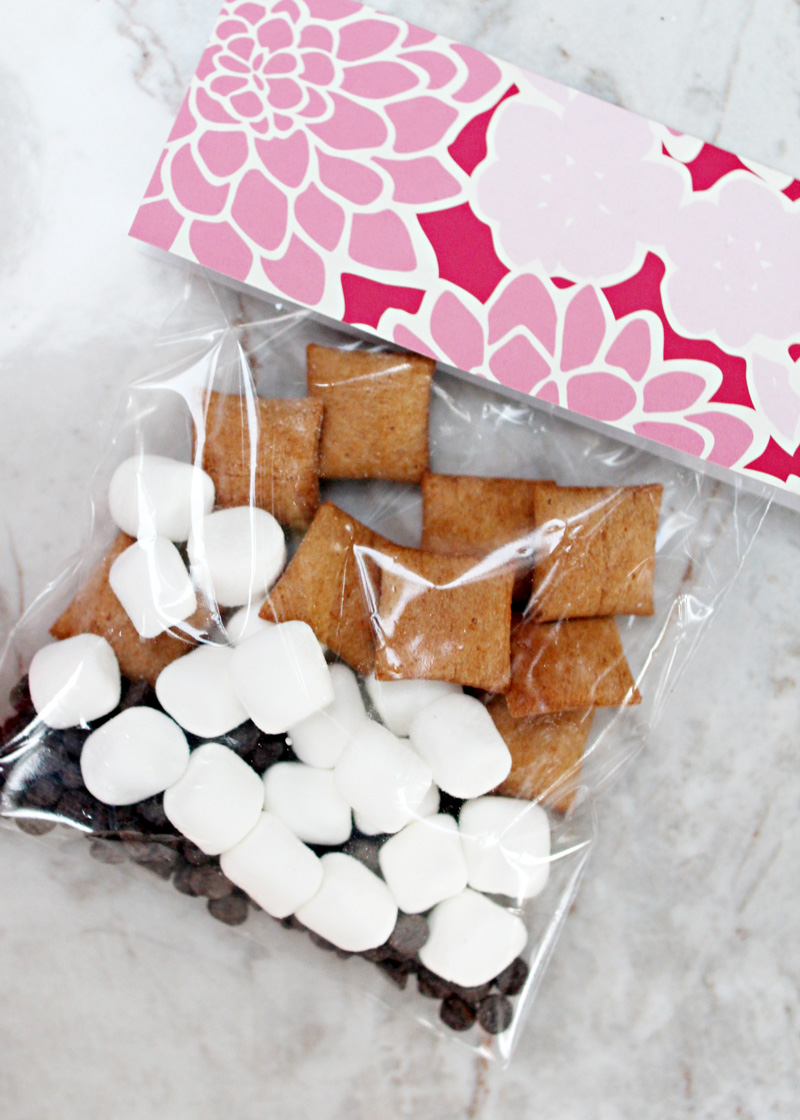 Honey Maid Go Bites challenged me with coming up with a unique project or recipe that included their new Go Bites snack. These are little graham snacks with a teeny bite of chocolate inside. My girls were addicted. I thought that creating a s'more-based Valentine's Day pack was the perfect way to compliment the 'sweet' side of this treat.
But there's also a healthy side. Examining the ingredients label, it's nice to see that Honey Maid Go Bites have 7 grams of whole grains and 5 grams of protein per serving. That's actually quite a bit for a snack! (I tend to pay attention to protein and fiber % pretty closely.) Baked with whole grains, Honey Maid Go Bites contain no high fructose corn syrup or artificial flavors or colors.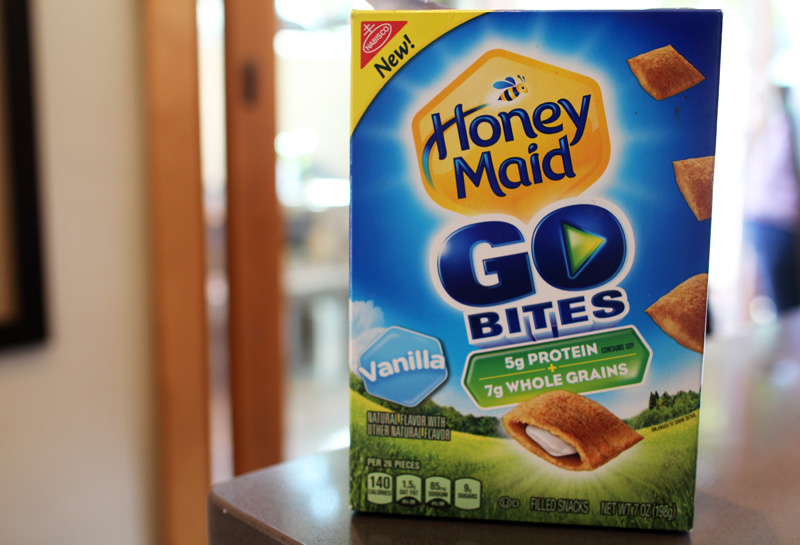 To create these little packets, I used blank scored notecards from Target (so that works out to about $.25 for each, though you could use scrapbooking paper or even something unique like newsprint) and cut them down to be about 1.5-2″ in size (when still folded).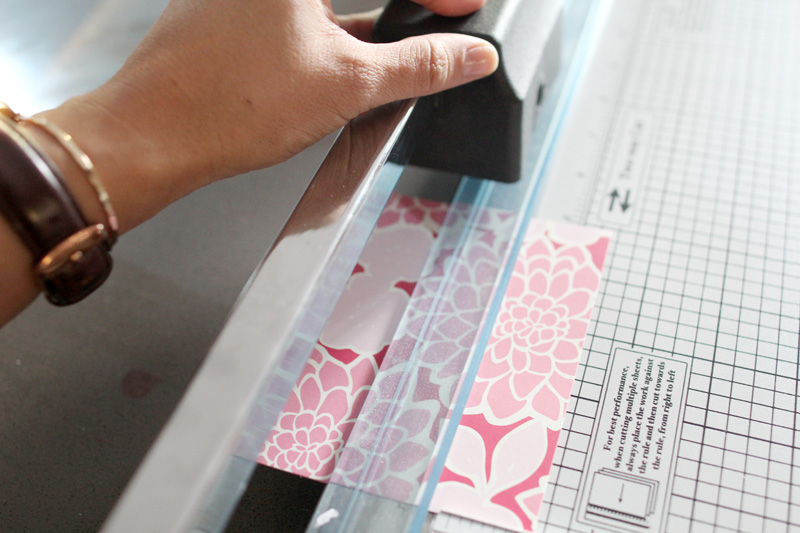 Then I simply sandwiched treat bags (I used something similar to these) between the folded and cropped notecard. You could staple the bags shut but I used double sided tape this time around.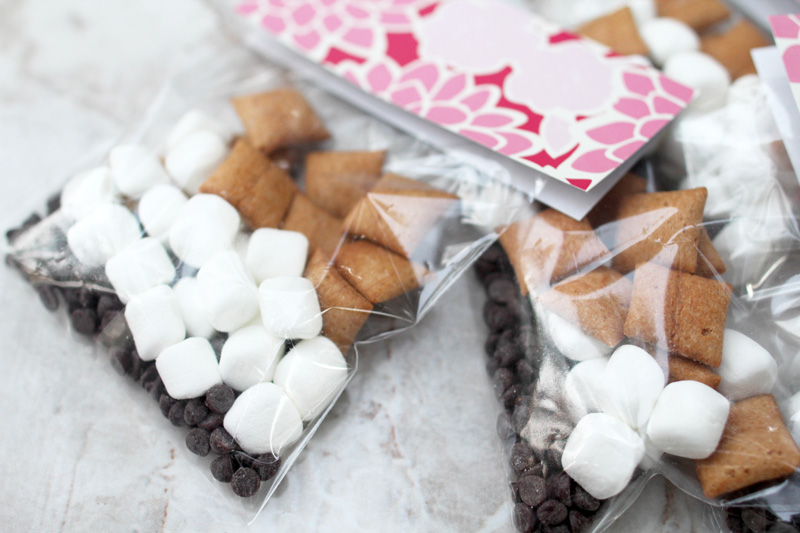 I really love how these turned out. I'll have Livy sign her name on the back and they'll be good to go! The s'mores contents are pretty self explanatory but I was thinking about printing something clever like: 'I'd like S'MORE friends like you!' for the notecard or inside the clear bag before deciding to keep these guys simple :). (More ideas with cute printables.)
Do you buy premade Valentine's Day cards? We'll probably do that for Liv's preschool class (these guys are for her friends) or do you craft something from scratch?
PS I was selected for this opportunity as a member of Clever Girls and the content and opinions expressed here are all my own. Thank you for allowing me to share about the brands that help support this site!