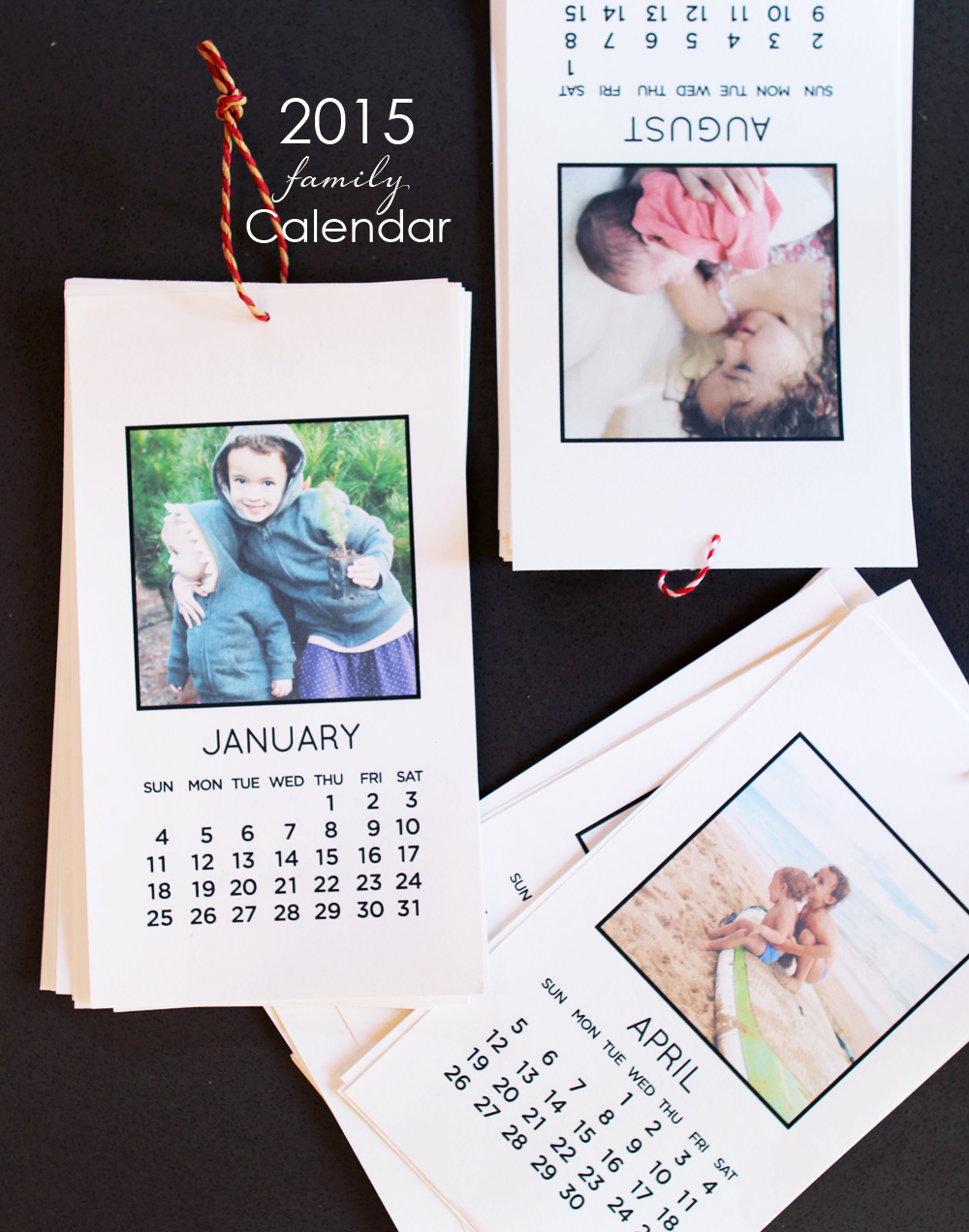 I started this little project just before Christmas (and before Marley joined us) and I've finally just recently finished it :). I'm actually happy this project has taken longer than expected because it's given me an opportunity to reprint a few months and add a few photos of Marley as well.
I was initially inspired to create a family calendar after seeing this one ages ago, but I wanted a simpler design and one that I could maybe even adjust year after year. It took me a while to put something together. So long, in fact, that I posted the project on Fiverr to speed up populating all of the calendar dates (love that site!).
Here's a look at all 12 months. Check out those cuties!
You can download my version here if you'd like (you'll need InDesign to adjust the photos, but if you're familiar with the tool it's as simple as deleting my photo layer and adding your own).

I printed the calendar on thick watercolor paper, punched a small hole at the top of each print out and strung them together with a little snip of wax baker's twine for our kitchen's cork board command center. I made a few sets as gifts, maybe a late Valentine's Day present now? :)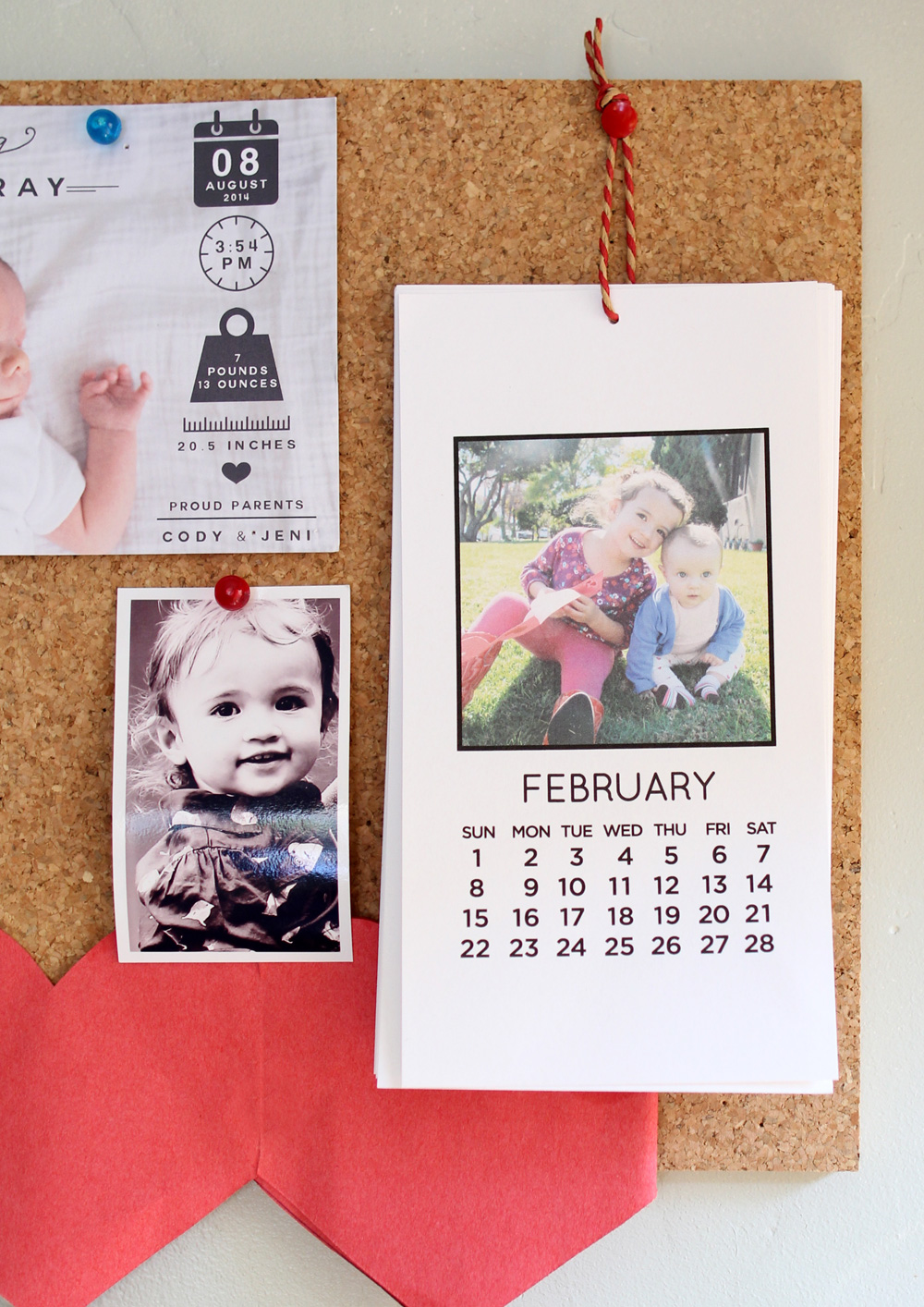 I really love how they turned out! Makes me smile to look back at some of my favorite photos from 2014 (this calendar is the perfect size for Instagram photos, too).
Hope that you had a special Valentine's Day and President's Day weekend!