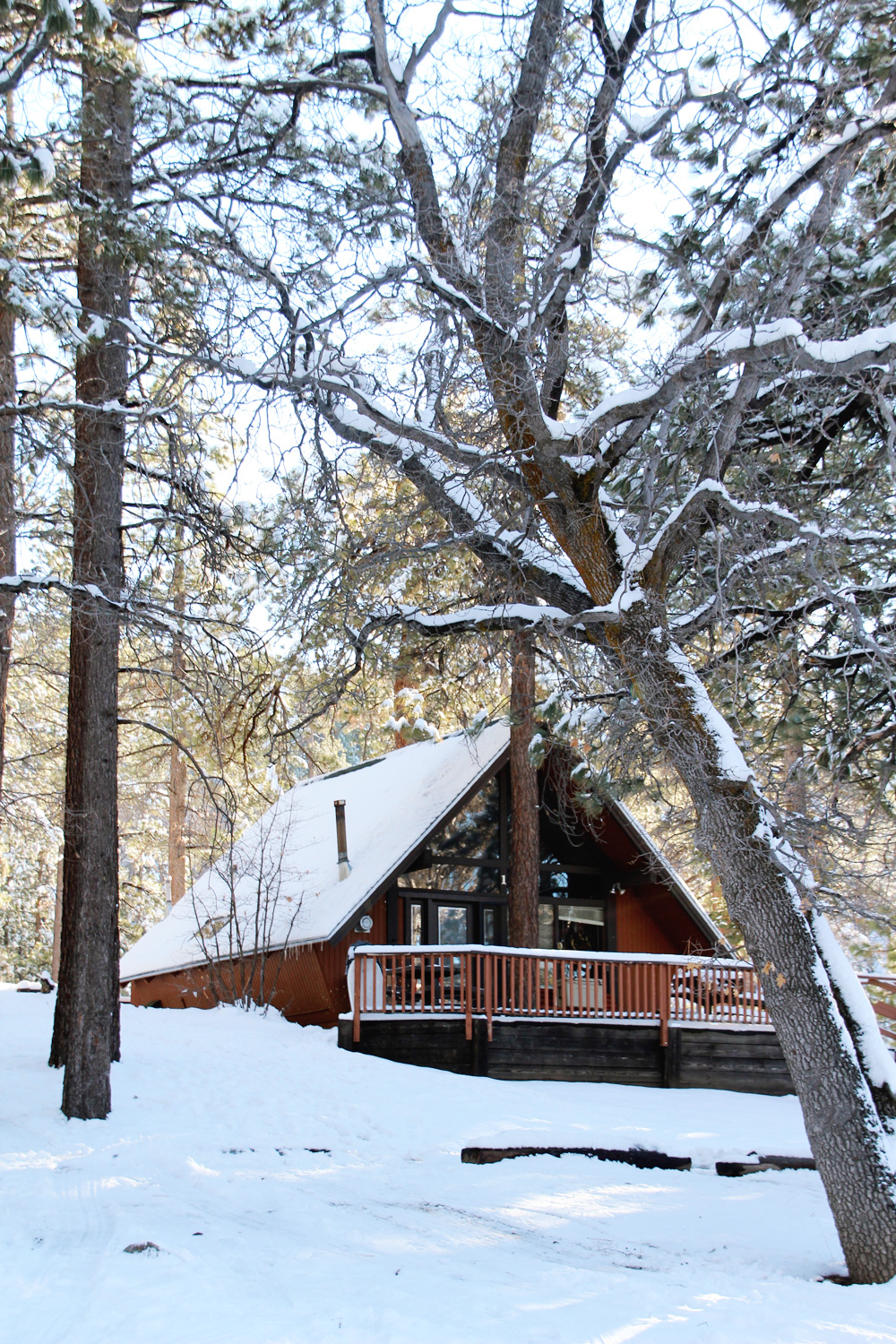 Maternity and paternity leave just wouldn't be complete without one little getaway as a family. At the invitation of friends we headed up to the mountains this past week for a little cabin time. And to our sweet surprise it snowed the day we arrived, covering everything in the most beautiful blanket of white! Two days of sunshine later and we left the mountain half melted again. It was perfect timing.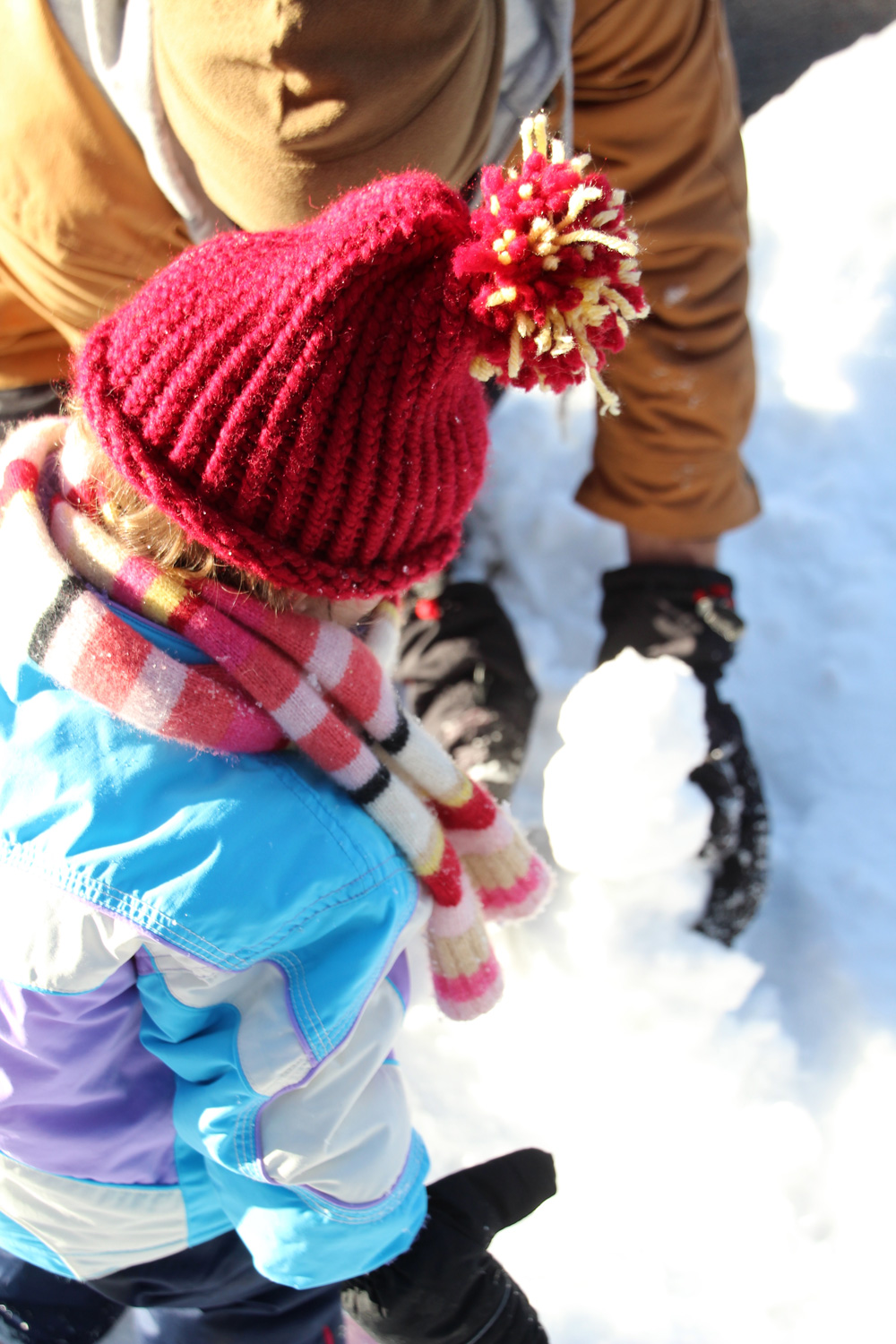 Kevin and Taylor built an 'Olaf' by request, and there was plenty of sledding to be had just outside of our cabin door.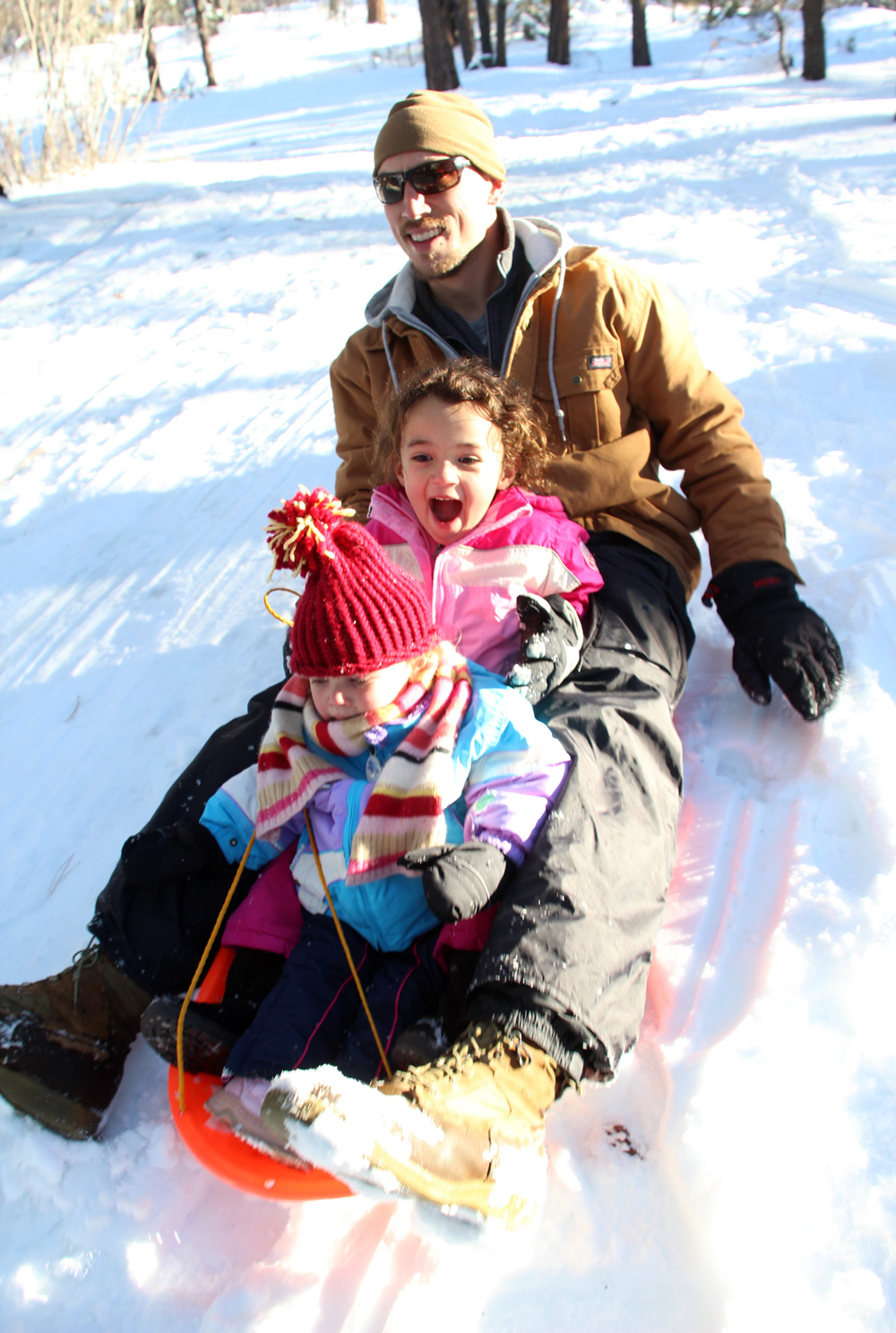 We were in Big Bear for one full day and on that day we signed Olivia and her bud River (who we were traveling with) up for ski school at the local resort. This is about the age that I learned to ski so it was a little nostalgic seeing her all geared up in a similar pink bib.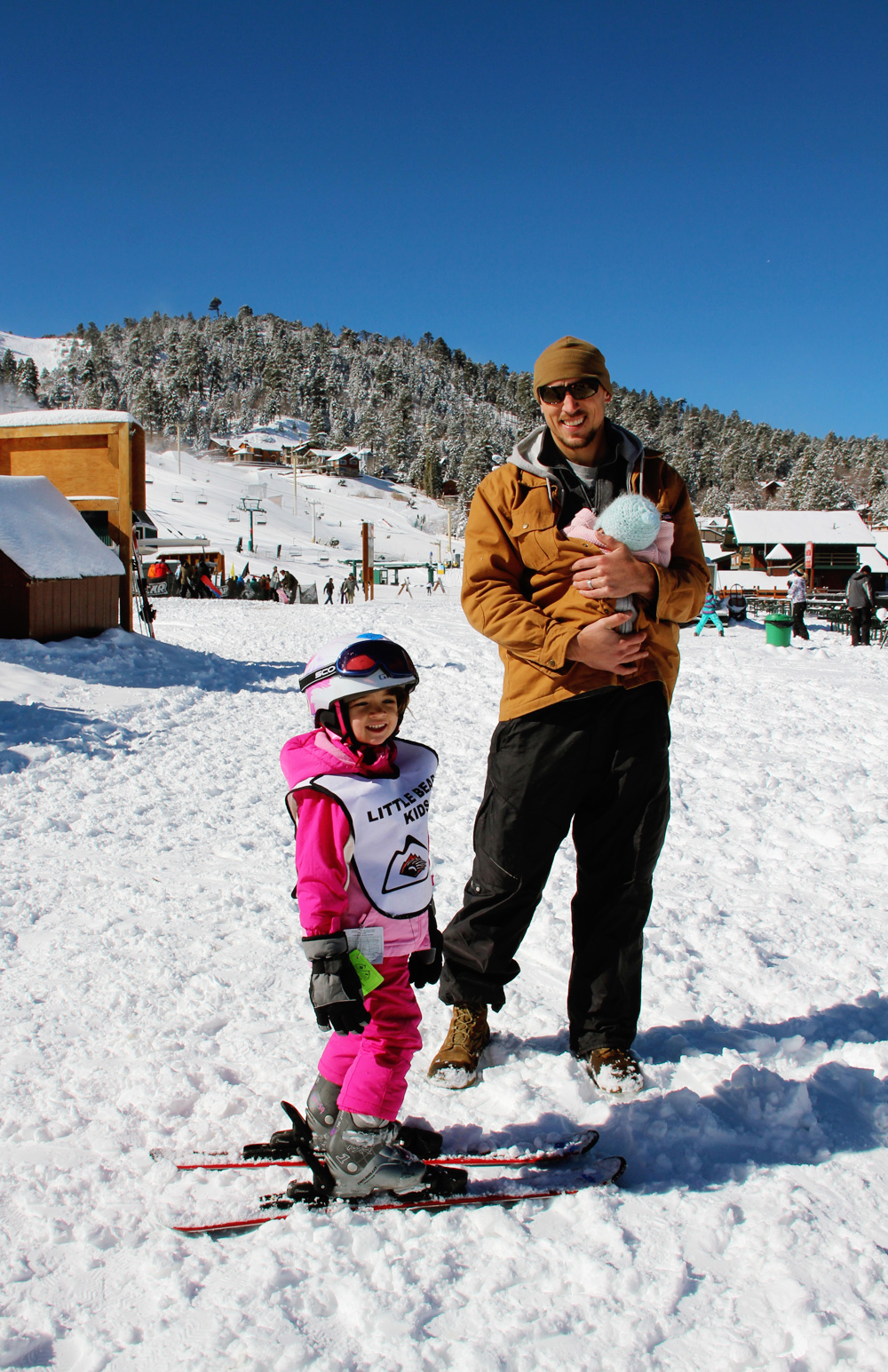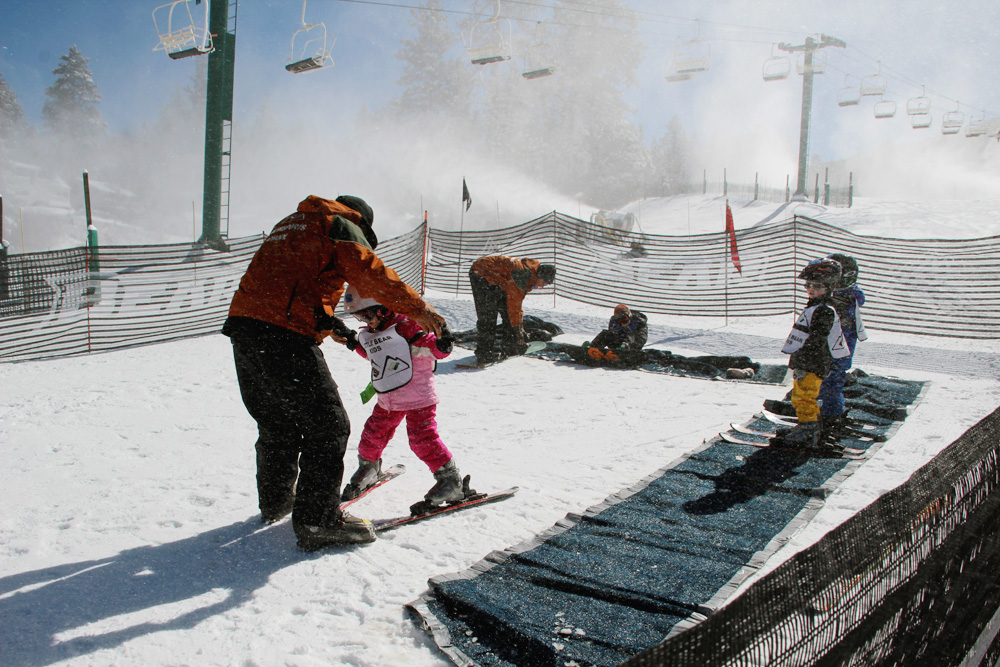 She did great! Even rode the 'big lifts' twice and lived to tell us stories all about it back at the lodge: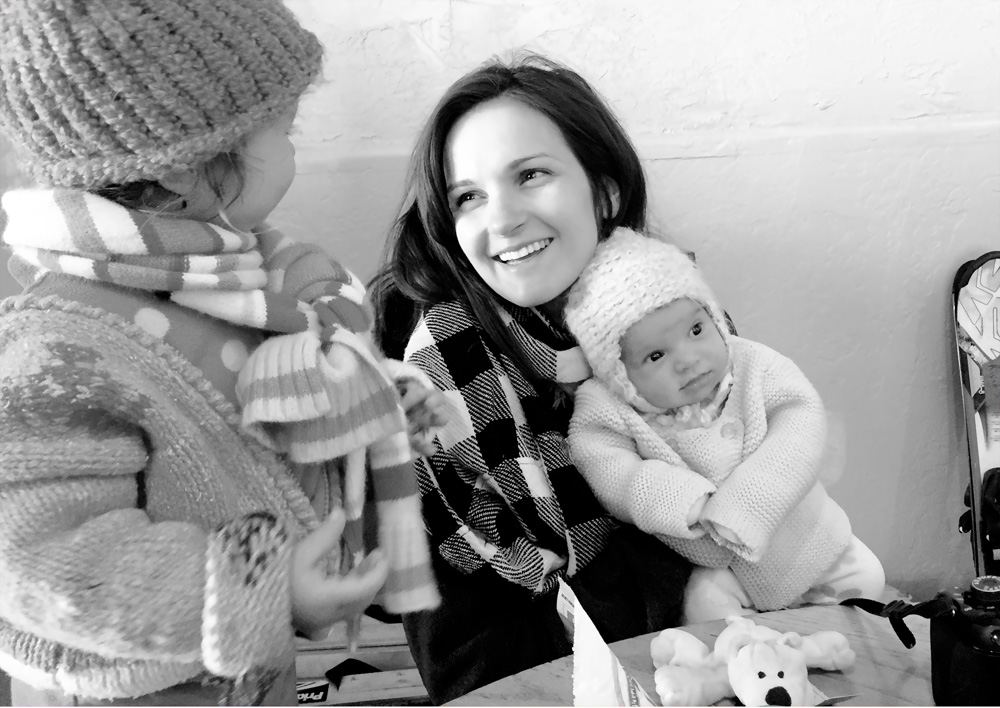 When I wasn't watching Liv doing her pizza pie thang, I was keeping Marlowe warm at ground zero on my own. And since I brought no reading materials (I figured I'd be chasing an active Taylor all morning :)) I had to resort to sifting through how-to directions on my camera lens. A booklet I've never opened before but one carried in my camera bag anyway (have you ever heard of a 'VC Mechanism?'). It was good for me.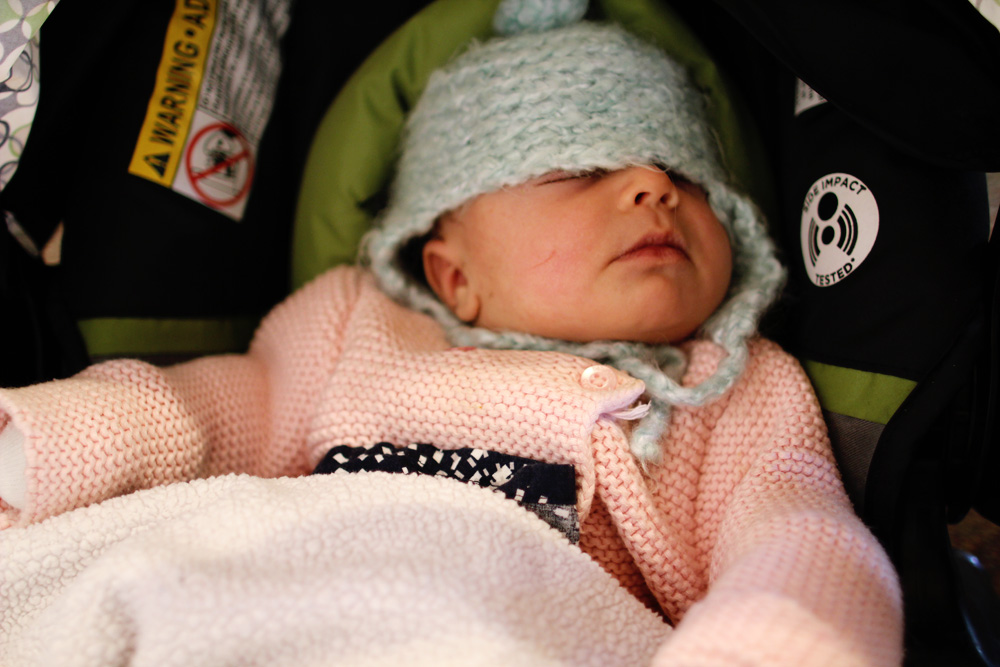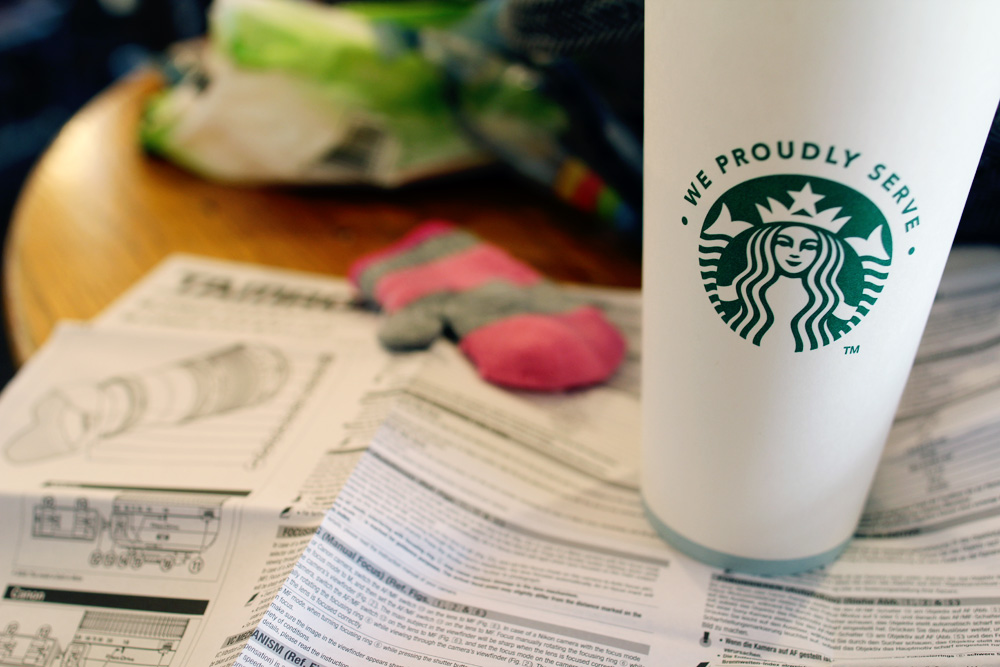 (That starry sleeper is a Kidizen find!)
I know that much of the US is being covered by crazy snow storms (and my heart is going out to my weathered friends), but here in Southern California I was so excited to experience this for two days: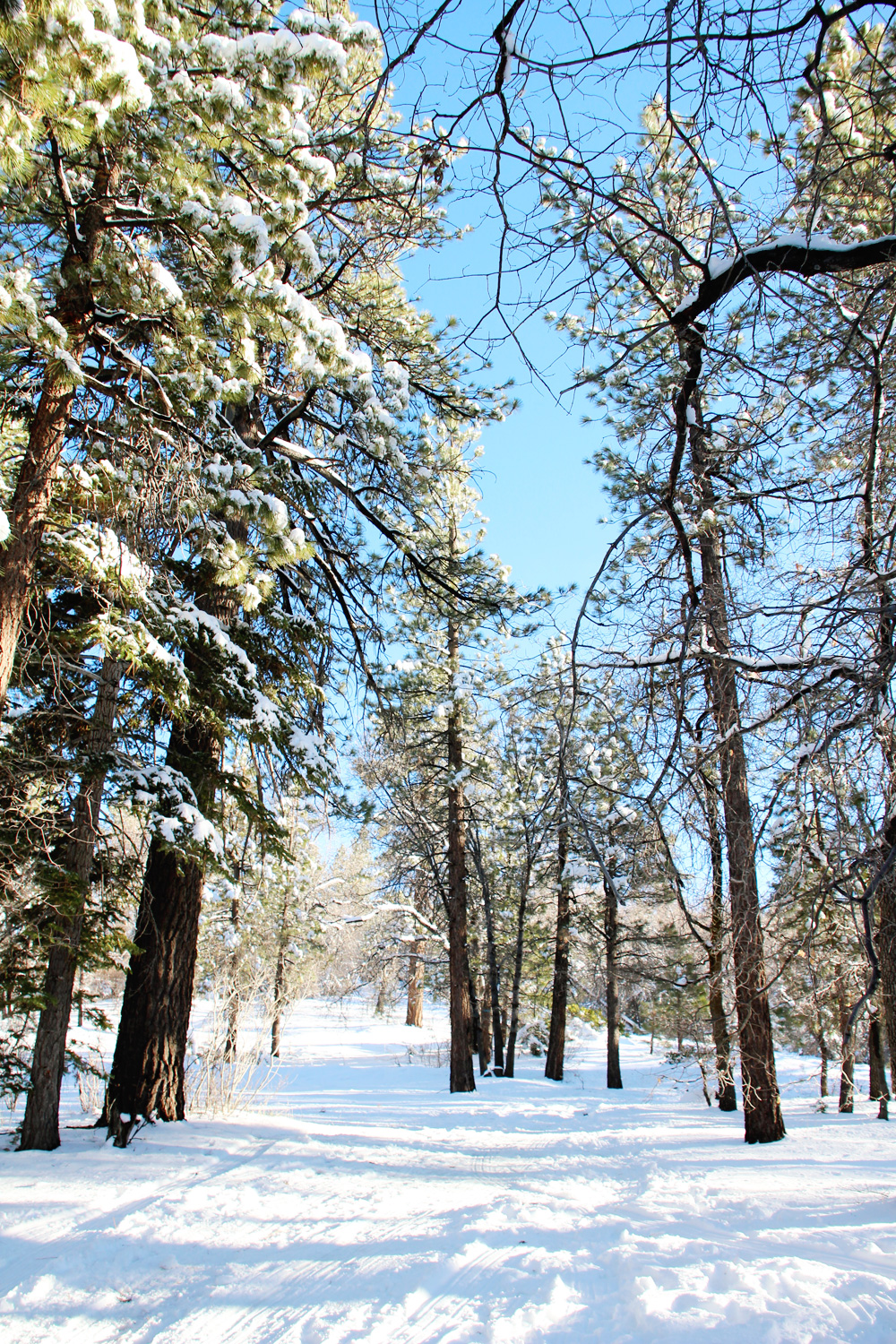 Now back to the grind. Hope you are enjoying your weekend!